Sophie Turner Braves NYC Rain After Latest Custody Battle Twist
In a surprising turn of events, Turner has claimed that she and Jonas were planning a future together in England with their two daughters, Willa and Delphine. Let's delve into the details of this latest development and what it means for the celebrity couple's custody dispute.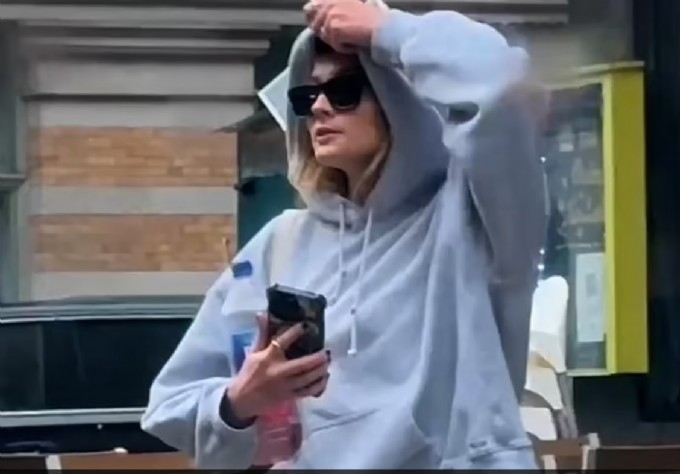 Sophie Turner's Rainy NYC Outing

Amidst the custody battle, Sophie Turner was captured in exclusive video footage obtained by DailyMail.com as she left her friend Taylor Swift's New York City apartment. Battling the heavy downpour, Turner, 27, braved the weather in a casual ensemble consisting of grey sweats and a hoodie, attempting to shield herself from the rain.

Swift has reportedly lent her NYC apartment to Turner during this challenging period as she navigates her divorce and custody battle with Joe Jonas. It's worth noting that Swift and Jonas were once involved in a romantic relationship, adding another layer of complexity to the situation.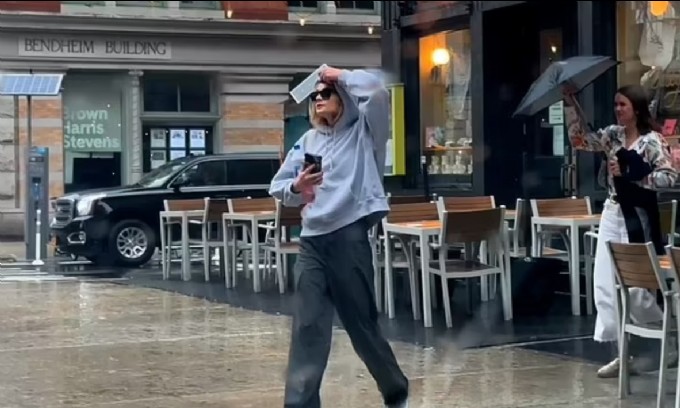 Jonas's Persuasive Letter and Property Purchase

One of the recent revelations in this custody battle involves a letter allegedly penned by Joe Jonas. In the letter, Jonas passionately expressed his desire to purchase a $9.1 million estate in Wallingford, Oxford, England. He detailed his vision of creating a loving home for his daughters, complete with chickens, a pony, and a Wendy house. Jonas also praised the property's charm, mentioning its blue shutters, beautiful walled garden, and even a room suitable for his recording studio.

The seller was evidently moved by Jonas's heartfelt letter, and the former couple's offer was accepted, accompanied by a 10 percent deposit of $914,130. This purchase took place just two months before their separation. However, it's important to note that the sale of the house in Oxford is set to be finalized on December 2, as per court documents obtained by Page Six.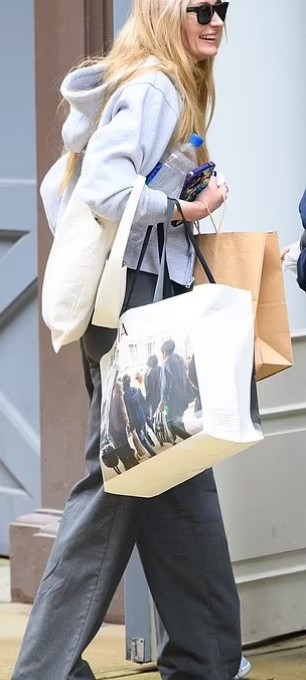 Custody Battle Update

Despite the existence of this letter and the property purchase, the custody battle between Turner and Jonas remains a contentious issue. It's reported that the sale on the UK home never closed and is still in escrow. Moreover, a source close to Jonas mentioned that the family has rarely lived anywhere for more than six months, except for their time in Florida, where Jonas filed for divorce.

Recent court filings reveal that a judge has ordered that Turner and Jonas's children cannot be removed from the US until the court hearing scheduled for October 3. Turner has maintained that she and Jonas had agreed to relocate to England, which led to their move out of their Miami home in March. She also mentioned that their eldest daughter had been enrolled in a nursery full-time in England and Wales in the spring.

The couple eventually sold their Florida property for an impressive $15 million in August, and their personal belongings were shipped to the UK between May and July. However, Turner sued Jonas earlier this week, seeking the return of their children's passports.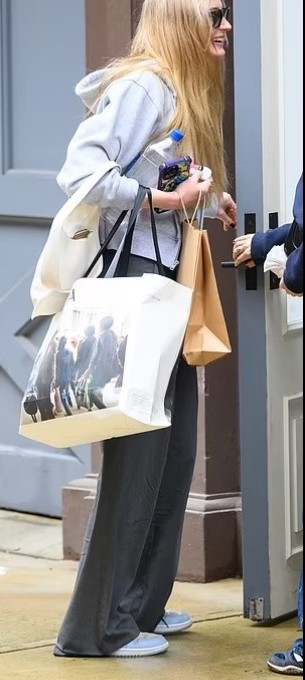 Temporary Agreement Amidst Custody Dispute

In a recent court agreement filed on Monday, Turner and Jonas have agreed to temporarily keep their children in New York. The agreement specifies that their daughters must remain in New York's Southern or Eastern Districts. This arrangement was put in place to protect the children's well-being and to prevent their further removal or concealment before a final disposition is reached.

The first hearing for this custody dispute is scheduled for October 3 at a federal court in Manhattan. The legal battle took a turn when Turner filed a lawsuit to move their children back to her native England, which prompted a response from Jonas's representative, emphasizing that he sought "shared parenting" and disputed claims of abduction.

The situation continues to evolve, with both parties providing their perspectives on the ongoing custody battle. As the legal proceedings progress, the well-being and future living arrangements of Willa and Delphine remain uncertain, and the final outcome will ultimately be determined by the courts.
Read Joe Jonas' nearly 300-word alleged letter to the homeowners
'When my wife and I decided, we were going to spend more time in the UK and search for a permanent home, our (oldest) daughter expressed three unwavering requirements: having chickens, a pony and a Wendy house,' Jonas allegedly said.
The father-of-two continued, 'While many of the houses we viewed met this criteria, the moment we turned the corner and caught sight of the charming blue shutters adorning, we experienced a sense of magic unlike anything we had felt before.'
'Stepping into your beautiful walled garden, we were greeted by the sight of your children enjoying a delightful picnic in the dappled shade of a tree accompanied by a macramé swing it was simply heavenly,' he marveled.
Jonas added: 'I have been completely charmed by the idea of dropping my children to school on the boat and being able to spend a leisurely afternoon cruising to the pub with friends on my very own boat. You have designed your home beautifully – I was incredibly inspired by the layout of the rooms and the energy of the house.'
'I couldn't help but notice the musicality of the house and the fact it has a huge room ready to be my recording studio is amazing – there is nothing about the design we would want to change. I really think Sophie and I will be able to look after and for many many years pay homage to the magic you have created,' Joe wrote in the letter.
Jonas concluded the note, by mentioning that the property received a stamp of approval from Turner's dad.
He stated, 'My father in law is an incredibly keen gardener, an he was suitable impressed by your vegetable garden too, a very important sign off.'
Sophie Turner and Joe Jonas' living arrangements revealed:
3 September to 1 October 2022: New York (rental)
1 October to 7 October 2022: Puglia, Italy (rental)
7 October to 15 October 2022: London (rental)
15 October to 22 November 2022 New York (rental)
22 November to 16 December 2022: Miami (parties' property)
16 December to 23 December 2022: London (hotel)
23 December to 27 December 2022: Warwickshire (rental)
27 December to 5 January 2023: London (hotel)
5 January to 9 February 2023: Miami (parties' property)
9 February to 16 February 2023: Lake Tahoe (rental)
16 February to 20 February 2023: Las Vegas (hotel)
20 February to 10 March 2023: Miami (parties' property)
10 March to 25 March 2023: New York (rental)
25 March to 29 March 2023: New York (rental)
29 March to 31 March 2023: Hamptons (friend's house)
31 March to 10 April 2023: New York (rental)
Full statement from Joe Jonas:
After multiple conversations with Sophie, Joe initiated divorce proceedings in Florida, as Florida is the appropriate jurisdiction for the case. Sophie was aware that Joe was going to file for divorce. The Florida Court has already entered an order that restricts both parents from relocating the children. Sophie was served with this order on September 6, 2023, more than two weeks ago.
'Joe and Sophie had a cordial meeting this past Sunday in New York, when Sophie came to New York to be with the kids. They have been with her since that meeting. Joe's impression of the meeting was that they had reached an understanding that they would work together towards an amicable co-parenting setup.
'Less than 24 hours later, Sophie advised that she wanted to take the children permanently to the UK. Thereafter, she demanded via this filing that Joe hand over the children's passports so that she could take them out of the country immediately. If he complies, Joe will be in violation of the Florida Court order.
'Joe is seeking shared parenting with the kids so that they are raised by both their mother and father, and is of course also okay with the kids being raised both in the U.S. and the UK. The children were born in the U.S. and have spent the vast majority of their lives in the U.S. They are American citizens.
'This is an unfortunate legal disagreement about a marriage that is sadly ending. When language like "abduction" is used, it is misleading at best, and a serious abuse of the legal system at worst. The children were not abducted. After being in Joe's care for the past three months at the agreement of both parties, the children are currently with their mother. Sophie is making this claim only to move the divorce proceedings to the UK and to remove the children from the U.S. permanently.
'Joe has already disavowed any and all statements purportedly made on his behalf that were disparaging of Sophie. They were made without his approval and are not consistent with his views. His wish is that Sophie reconsider her harsh legal position and move forward in a more constructive and private manner. His only concern is the well-being of his children.'