''Sophie Turner Leaves Taylor Swift's NYC Home with Daughters Amid Divorce and Custody Battle''
The actress, currently embroiled in a challenging legal battle, appeared to be residing temporarily at her close friend Taylor Swift's Tribeca townhouse, alongside her two daughters.
The couple had recently agreed to a court order that mandated keeping the children within the state. Turner, who made headlines by joining forces with fellow Joe Jonas ex Taylor Swift in NYC, had previously been staying at the St. Regis Hotel with her daughters, three-year-old Willa and one-year-old Delphine.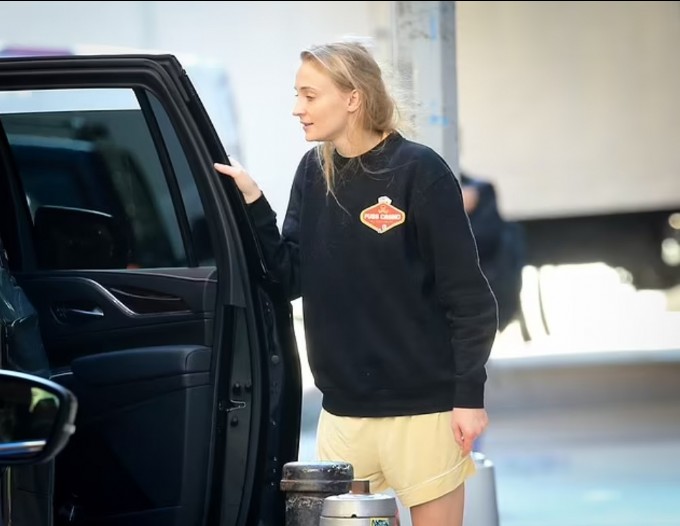 Exclusive photos from DailyMail.com captured Sophie Turner emerging from Taylor Swift's home with her two young daughters. The British actress, looking fresh-faced and cheerful, seemed to be sending her girls elsewhere as she helped them settle into a black SUV with their belongings. The driver provided assistance in loading suitcases and a portable crib into the vehicle before Turner bid her girls farewell and returned to Swift's residence.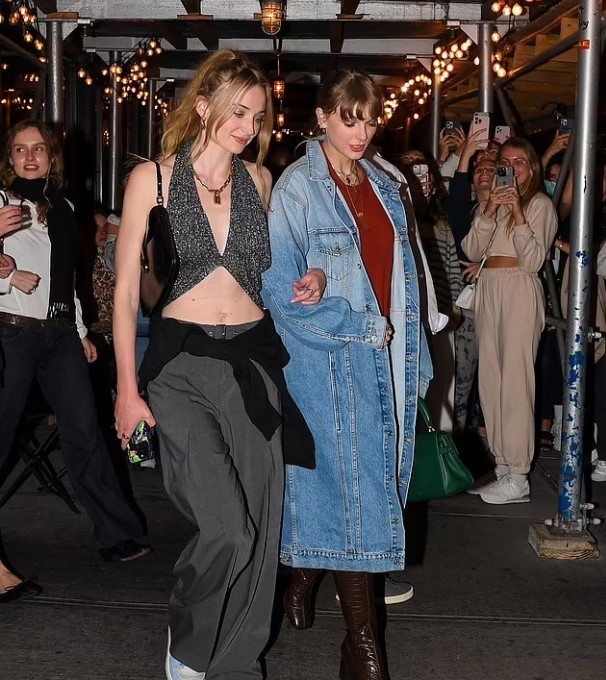 Turner's outing follows reports that Taylor Swift has been offering support during her challenging divorce. Recent reports even suggested that the All Too Well hitmaker hosted a 'girls' night' for the actress. Sophie Turner and Taylor Swift, along with other friends, were also seen having dinner at the luxury Hotel Barriere Fouquet. Swift, known for her lavish gatherings, has a history of hosting memorable events.

Prior to this outing, the two celebrities were spotted partying until the early hours after enjoying a low-key dinner at Via Carota restaurant. They even indulged in 'martinis and caviar bumps' at the trendy Temple Bar, finding solace in the normalcy of their time together.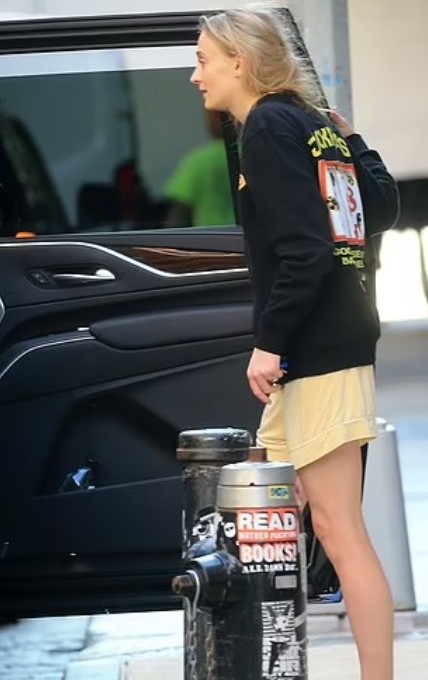 In recent developments, it was reported that Sophie Turner is seeking to move her divorce case to her native UK, following Joe Jonas' divorce filing in Florida. This move adds complexity to their already contentious divorce, which is now being handled across multiple courts in two countries.

A hearing took place in a Miami courtroom, where Jonas first filed for divorce on September 1, with Turner learning of it four days later. Reports suggest that the British actress had been out partying while Joe Jonas took care of their daughters, one-year-old Delphine and three-year-old Willa, on his own in the lead-up to their separation.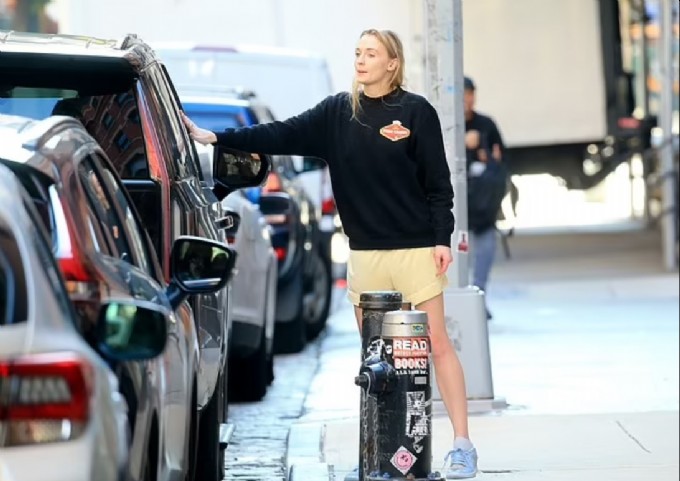 Turner responded with a legal filing in New York, accusing Jonas of withholding their daughters' passports, citing international child abduction laws. An interim consent order was subsequently agreed upon to keep the children in New York until the matter is resolved.

The legal proceedings involving three different courts across two countries underscore the complexity of their divorce. During a remote hearing in Miami, Joe Jonas' lawyer expressed concerns about Turner's desire to halt the Miami proceedings, suggesting that she had initiated a UK divorce proceeding. Turner's attorney clarified that they sought only to stay proceedings in Miami until the New York case concludes.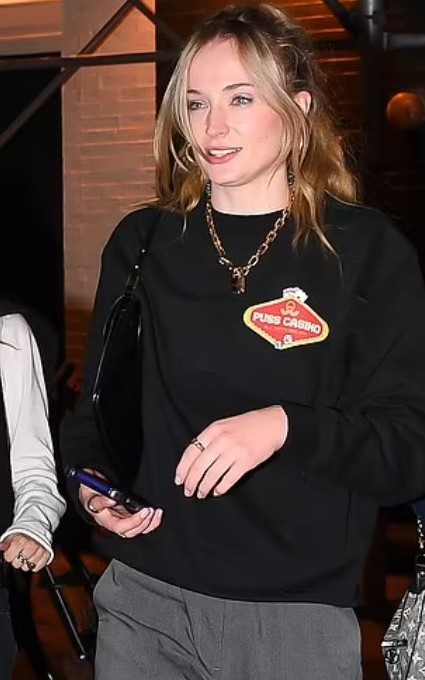 In the wake of these developments, the judge confirmed that he would address all aspects of the divorce except the children. Turner and Jonas were married in 2019 but faced marital strife in August, with the exact cause undisclosed. Sources close to Jonas suggest that he saw something on his Ring security camera that led to his decision to end the marriage.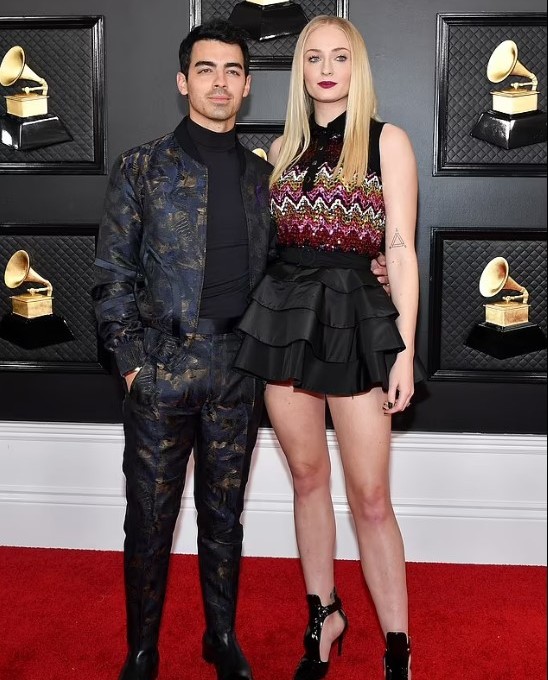 Amid various narratives, their joint statement on September 6th emphasized the mutual nature of their decision to end their marriage and requested privacy. Three weeks later, Sophie Turner filed a petition in New York for the return of their children to England, citing wrongful detention in New York City. The lawsuit referred to the Hague Convention, which allows courts to order the return of a child if they are wrongfully removed. The children's ties to England in terms of friends, family, schools, and healthcare were highlighted in the filing.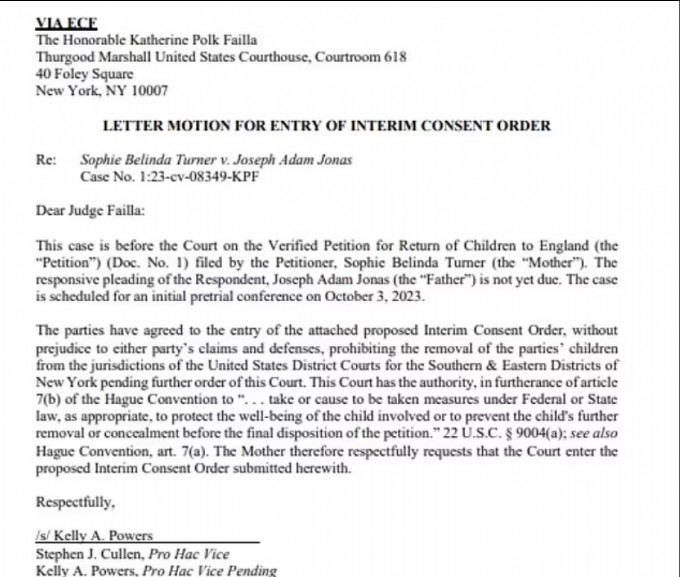 These legal developments underscore the ongoing complexities in the divorce and custody battle between Sophie Turner and Joe Jonas.