Sophie Turner Spotted Leaving St. Regis Hotel After Suing Joe Jonas
The lawsuit revolves around her plea for the return of their two daughters to her native country, England.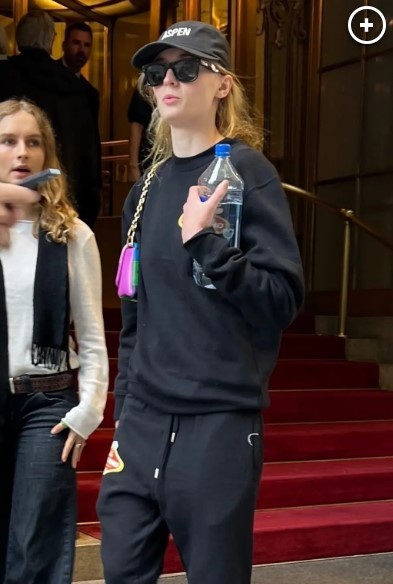 Photographers captured Turner exiting the St. Regis Hotel in Midtown Manhattan on Thursday, where she had shared lunch with some friends. The 27-year-old actress chose a low-key ensemble, clad in a black "Puss Casino" sweat set, sporting a black hat and dark sunglasses.

To add a vibrant touch to her attire, Turner carried a bright pink purse and sported sneakers, casually clutching a water bottle and her cell phone as she left the hotel following her meal with friends.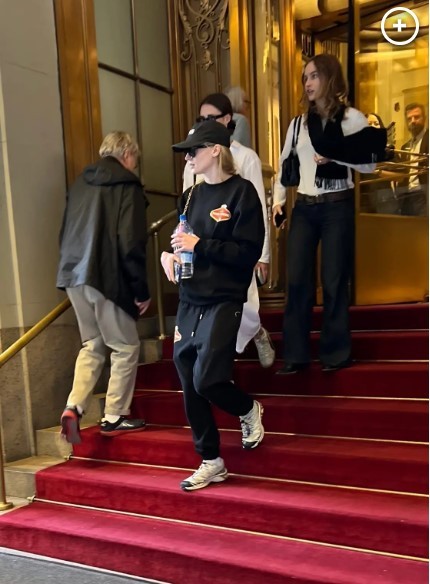 Despite opting for a discreet profile in the wake of Jonas's filing for divorce on September 5, Turner has been spotted around New York City in recent days, including a dinner outing with Taylor Swift, one of her husband's former flames.

In a surprising twist, Thursday morning brought forth a "wrongful retention" lawsuit filed by Turner, in which she claims that Joe Jonas had resisted her attempts to bring their children back to England, despite their prior agreement to raise the children in England.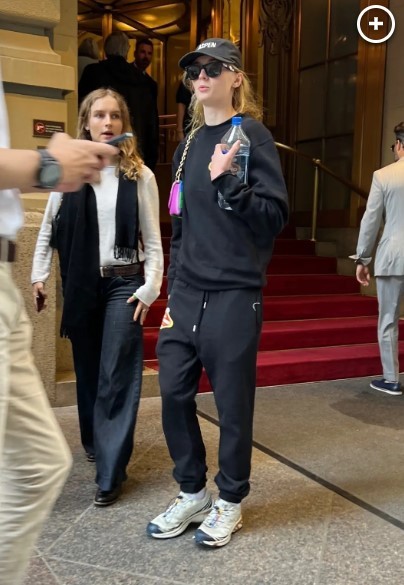 According to the legal documents, the family had been residing in England since April, with Turner busy filming the miniseries "Joan," and they had ambitious plans to move into their "forever home" by the end of the year.

However, Jonas's tour, which commenced in New York City on August 12, prompted the couple to temporarily relocate the children to the United States, enabling them to spend time with one parent while Turner fulfilled her filming commitments.
Tragically, their marriage took an unexpected nosedive after an argument on August 15, which happened to fall on Jonas's 34th birthday. A few weeks later, the singer decided to terminate their marriage, and Turner allegedly learned about it through the media.

Following their separation, the couple convened to discuss custody arrangements, during which Turner purportedly reiterated her desire to reside with the children in England—a decision that Jonas purportedly disagreed with.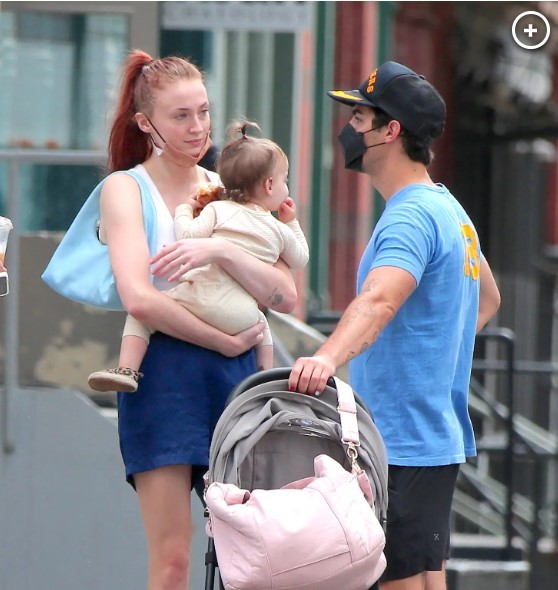 The lawsuit asserts, "The Father has possession of the children's passports. He refuses to return the passports to the Mother and refuses to send the children home to England with the Mother."

Jonas's legal representative confirmed on September 19 that he was unwilling to return the passports, triggering Turner's decision to initiate legal proceedings.

In response to these allegations, Jonas has vehemently denied any wrongdoing through his spokesperson, dismissing Turner's lawsuit as a "harsh legal stance" that contradicts their previously "amicable co-parenting setup."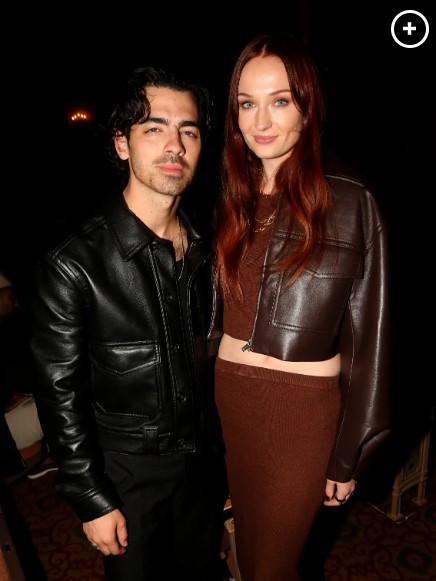 Jonas is actively pursuing shared parenting arrangements and remains open to the notion of the children being raised in both the United States and the United Kingdom. However, the legal battle surrounding their custody is still unfolding, leaving many questions unanswered.

This legal drama marks a significant development in the relationship between Sophie Turner and Joe Jonas, who had previously been seen as a celebrity power couple. Their personal struggles are now thrust into the public eye, shedding light on the complexities of co-parenting in the world of fame and fortune.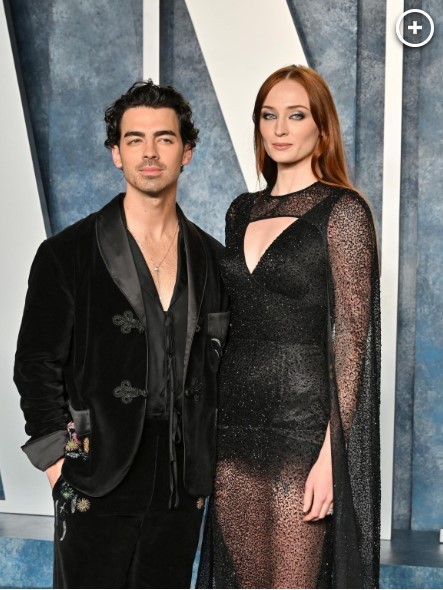 While fans of both Turner and Jonas await further details and developments in this unfolding saga, it remains to be seen how the legal system will ultimately resolve this contentious custody dispute. For now, the world watches and speculates on the outcome of this high-profile case that has captured headlines and sparked conversations about parenting and relationships in the spotlight.
Additional thoughts and analysis:
The custody dispute between Sophie Turner and Joe Jonas raises a number of important questions about the challenges of co-parenting in the public eye. How can parents protect their children's privacy when their personal lives are under constant scrutiny? How can they balance their careers with the demands of parenthood? And how can they resolve their differences in a way that is in the best interests of their children?
These are complex questions with no easy answers. However, the case of Turner and Jonas serves as a reminder that even celebrities are not immune to the challenges of co-parenting. It also highlights the importance of putting the needs of children first, even when it is difficult.
Possible outcomes of the custody dispute:
The outcome of the custody dispute between Sophie Turner and Joe Jonas will depend on a number of factors, including the specific laws of the state in which they are filing for divorce, the wishes of the children, and the evidence presented in court.
In general, courts will try to reach a custody arrangement that is in the best interests of the children. This may involve awarding primary custody to one parent, joint custody to both parents, or a combination of the two. In some cases, courts may also order mediation or counseling to help the parents resolve their differences.
It is important to note that custody disputes can be very complex and time-consuming. It is also important to keep in mind that the best interests of the children may change over time. As a result, it is important for parents to be flexible and to work together to create a custody arrangement that works for everyone involved.