Spring Breakers star Ashley Benson looks incredible in plunging sheer black jumpsuit and over the knee black boots at Fashion Trust US Awards
Her jumpsuit featured a deep plunging neckline and long sleeves. The 13 Going on 30 actress appeared to be braless.
She paired the look with a pair of over-the-knee black boots and wore her bleached blonde hair in an off center part and straight.
She sported a gothic make-up look with smoky eyeshadow and rose lips.
Other stars in attendance on Tuesday night included Kate Beckinsale, Heidi Klum, Alessandra Ambrosio, Lucy Hale, Jenna Dewan, Zoey Deutch, Ciara, Olivia Wilde, Demi Moore, Scout Willis, Christine Quinn, Tracee Ellis Ross and Paris Jackson.
Fashion Trust U.S. is a non-profit that is dedicated to 'discovering, funding, and nurturing young design talent with the aim of helping them build their label into a thriving global brand.'
It was launched back in January and encourages up-and-coming designer to apply to win 'financial grants and mentorships covering budget, strategy, digital, merchandising, and general business support.'
The Bring It On: In It To Win It actress is dating dating oil heir Brandon Davis, 43.
Benson and Davis were recently revealed to be dating, a source told People last Friday.
'They have a lot of mutual friends and are both super fun and very social people,' a source told People last month.
The news comes after the pair were spotted on a double date with Emma Roberts and her boyfriend Cody John.
Davis is the grandson of oil tycoon Marvin Davis. He and Benson have been seen going to a basketball game and hitting a friend's birthday party.
Ashley previously dated rapper G-Eazy and actress Cara Delevingne. She talked about the importance of privacy in relationships after the second breakup.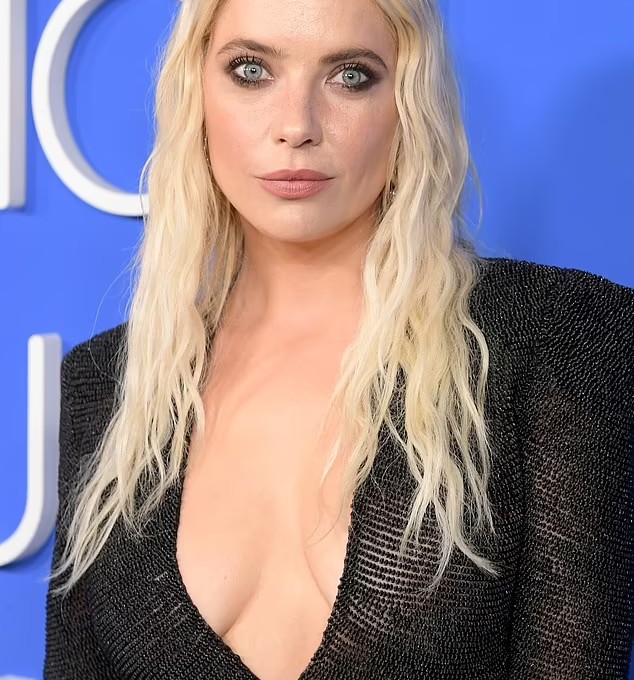 'The most annoying part is having to sit back and be quiet while everybody talks about you and you have to deal with it,' she said in an interview with Cosmopolitan UK.
She continued, 'People can say whatever they want about me, but unless you know me, you don't really know anything at all.'
While she's been busy with her new boyfriend, Ashley has been hard at work on several upcoming projects.
She has two movies currently in post-production titled Wilderness and American Metal.
Benson is currently working on the film Good Side of a Bad Man, a biopic about bank robber Pretty Boy Floyd.
Good Side of a Bad Man tells Floyd's story from poor farmer to 'one of the most notorious criminals of the Depression era. Becoming a deadly thief and a danger to society but considered by his people as their Robin Hood,' the film's IMDb page reveals.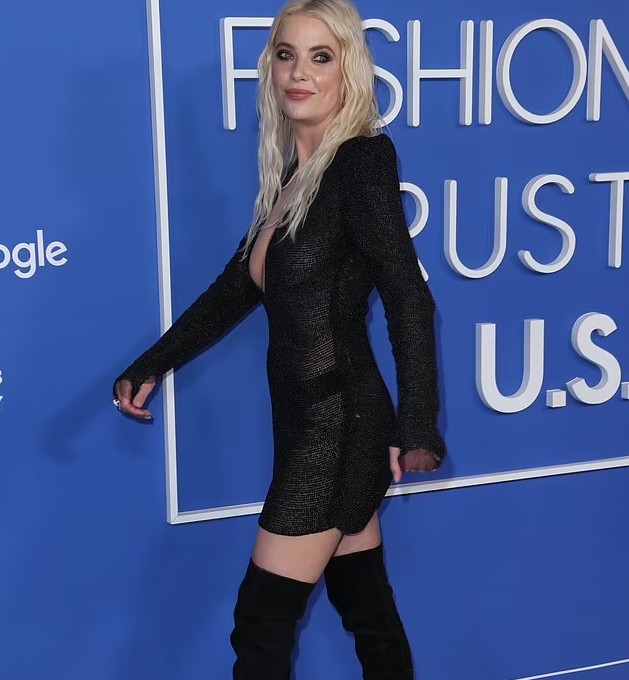 The Punisher actor Thomas Jane will play Detective Melvin Purvis while Emile Hirsch is set to play Charles 'Pretty Boy' Floyd.
Legendary actor Harvey Keitel will also play a major role in the movie.