Stars Shine at Michael Kors Collection Show for Spring/Summer 2024 During NYFW
A-listers flocked to Domino Park in Brooklyn, New York, to witness the unveiling of Michael Kors' latest designs.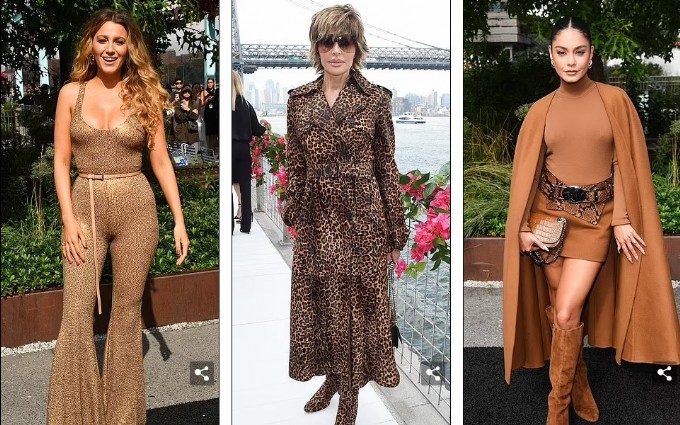 Leading the fashion parade was the radiant Blake Lively, known for her role in "Gossip Girl." The "Green Lantern" star, who recently became a mother for the fourth time with husband Ryan Reynolds, stole the spotlight in a plunging 1970s disco-style jumpsuit that accentuated her post-baby physique. Her chic ensemble included a long beige belt and gold earrings, though her shoes remained hidden beneath the sweeping bell bottoms.

Vanessa Hudgens made a stylish entrance in an elegant caramel beige outfit, complemented by her sleek pulled-back hair.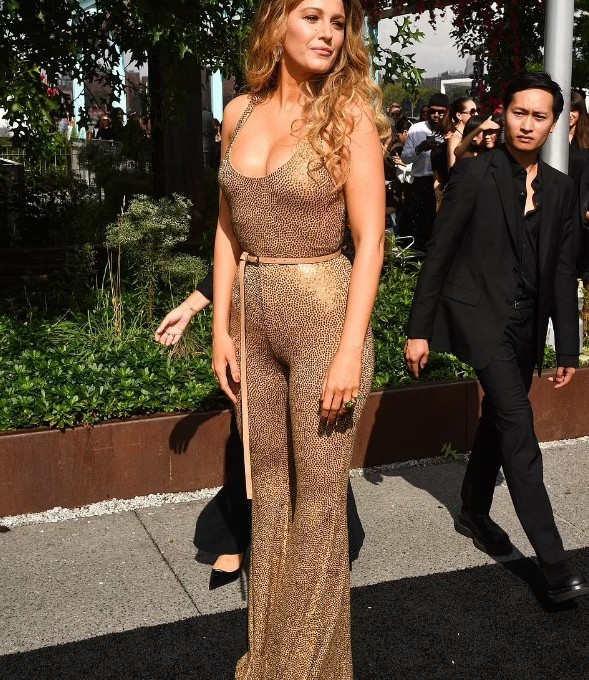 Emily Ratajkowski opted for a black tank top, showcasing her cleavage, while Halle Berry exuded confidence in a low-cut black outfit with a skirt featuring daring slits, knee-high boots, and silver cuff bracelets reminiscent of Wonder Woman.

Jenna Dewan sported a snakeskin print coat with a matching mini skirt, complemented by beige strappy heels and a black tank top. Meanwhile, Nicky Hilton embraced an edgier look with a black top, pirate sleeves, a snakeskin print mini skirt, and pointy boots.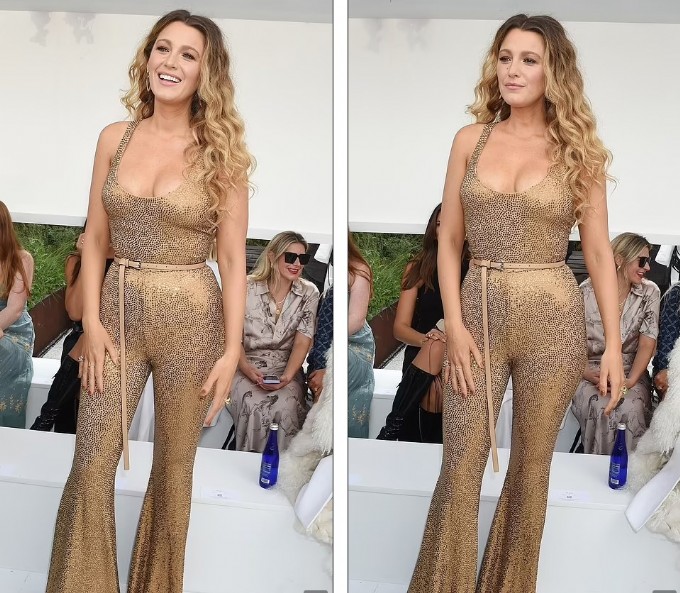 Olivia Wilde exuded charm in a brown tweed coat, brown top, matching shorts, and knee-high boots. Rita Ora turned heads in an all-black ensemble, featuring a tank top and fitted bell-bottom slacks, accessorized with a long belt and a clutch purse.

Jane Krakowski donned a leopard print outfit with a wide light gray belt and strappy heels, while Ariana DeBose, known for "West Side Story," wore a fringed gray dress with snakeskin print boots and a matching purse.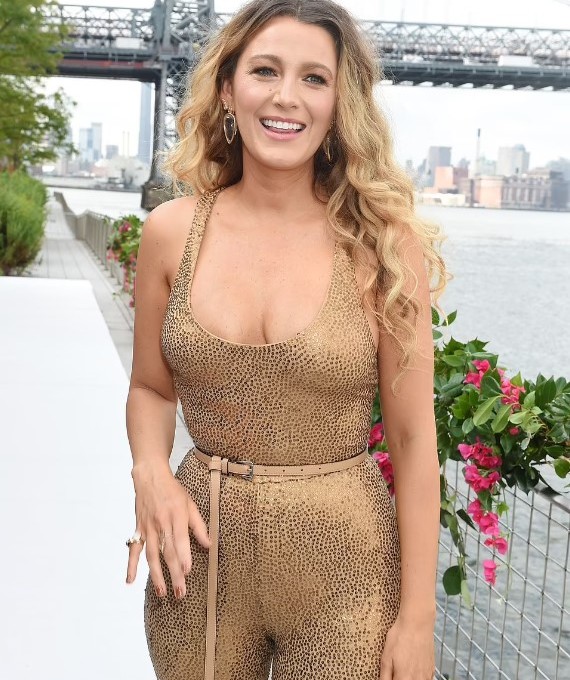 Ellen Pompeo, famous for "Grey's Anatomy," appeared in a pale gray blazer with a fringed long skirt and matching gray pearl boots, accompanied by her husband Chris Ivery.

Lisa Rinna showcased her style with a black and beige leopard print coat, ombre sunglasses, leopard print purse, and matching boots. Camila Alves, Matthew McConaughey's wife, opted for a gray and black leopard print outfit paired with chunky black heels.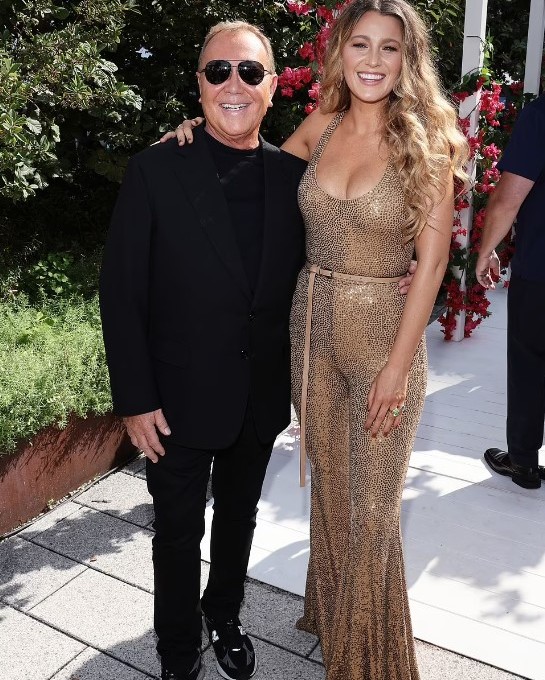 Michael Kors, a renowned American fashion designer, presented his latest creations at the show. His eponymous brand offers a range of fashion items, from ready-to-wear clothing to accessories, watches, jewelry, footwear, and fragrances. Kors' illustrious career began at a young age, influenced by his fashion model mother and marked by early entrepreneurial ventures.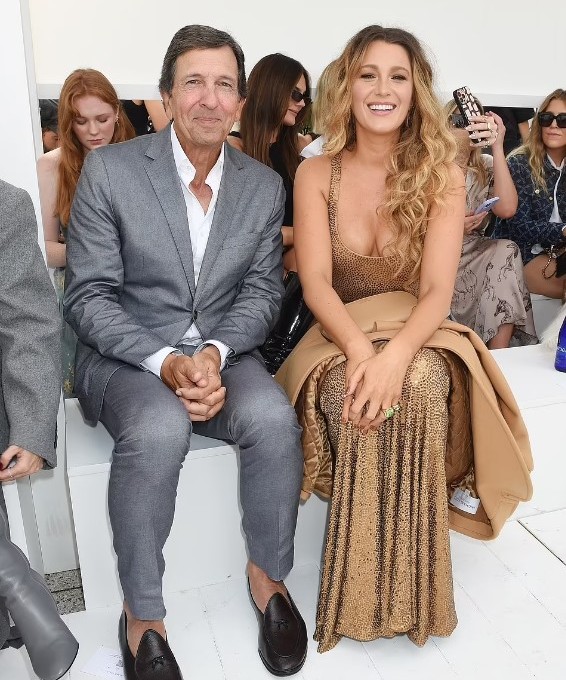 His brand has garnered a star-studded following, including Nicole Kidman, Tiffany Haddish, Reese Witherspoon, Lupita Nyong'o, and many others. Notably, Michelle Obama chose Kors' designs for her official portrait as First Lady and during her State of the Union address in 2015. With a rich history and a roster of celebrity admirers, Michael Kors continues to be a prominent figure in the world of fashion.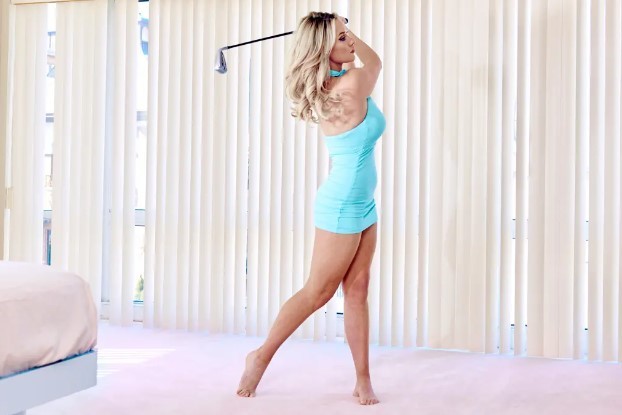 Now with coat on: Her long overcoat went well with her burst of gold shine as she held onto a small purse
Inside the show: from left, singer Anitta, Hudgens and Rita Ora at Michael Kors Spring 2024 Ready To Wear Runway Show at Domino Park in Brooklyn, New York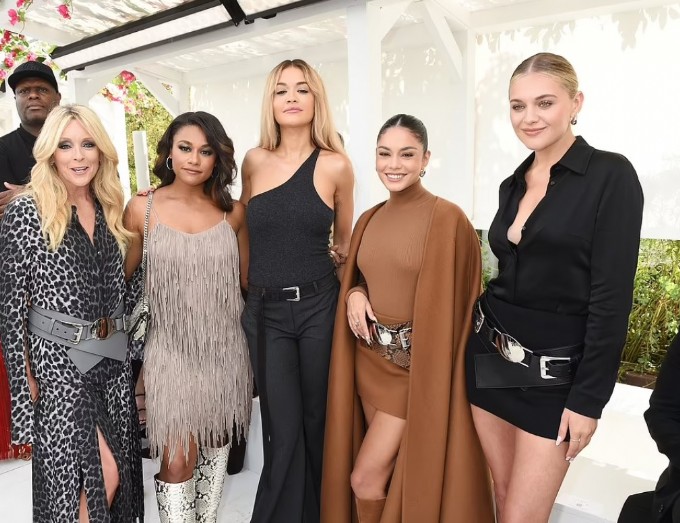 Bonding time at the show: Hudgens with stunning country singer Kelsea Ballerini, far right, and, from left, Jane Krakowski, Ariana DeBose, Rita Ora
Vanessa seems very popular: from left, Anitta, Hudgens and Rita Ora sit front row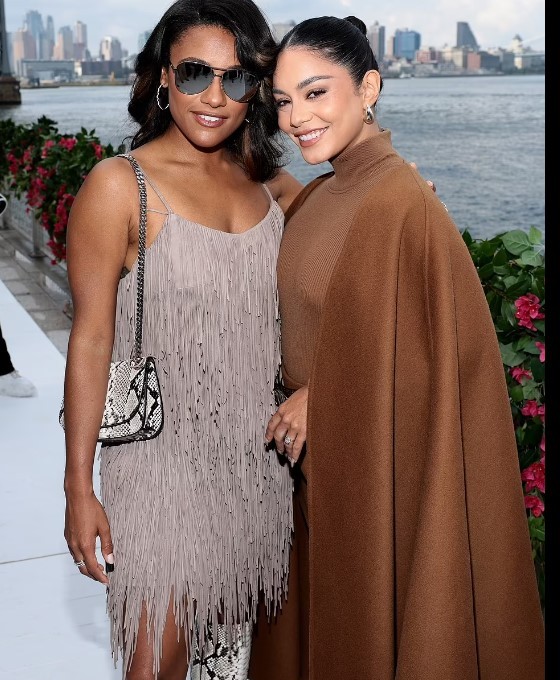 They look like good chums: Ariana and Vanessa posed by the water as they smiled for their snapshot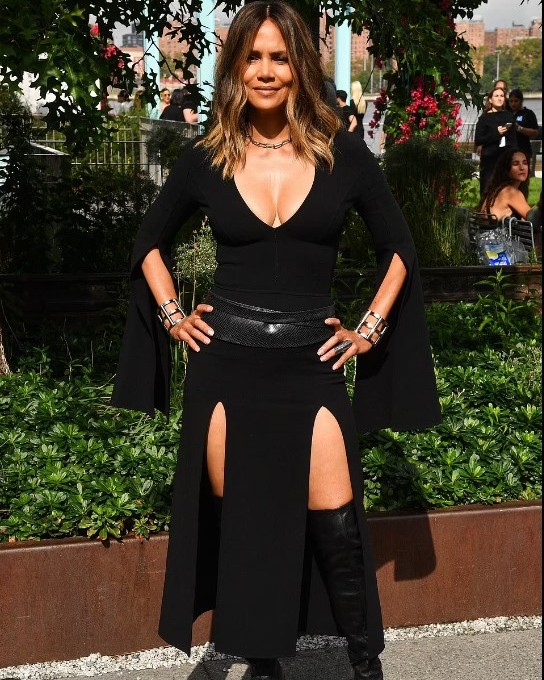 Michael Kors is never a bore: Halle Berry was a force of female power in a low cut black outfit with her hands on her hips. She added a skirt with two slits up her legs, over the knee boots and silver cuff bracelets that made her resemble Wonder Woman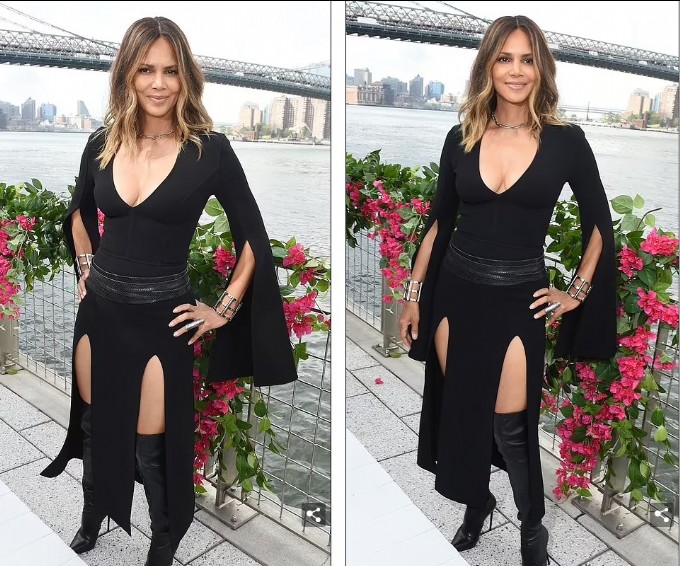 The A list lady: This Oscar winner oozed self confidence as she showed off her fancy, shiny belt. She added a long silver ring on her left hand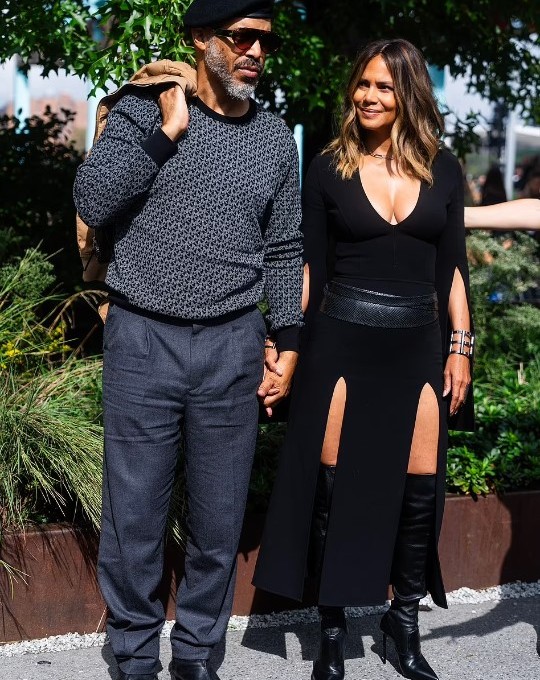 Her man got in the Michael Kors mood too: Halle held hands with her boyfriend, musician Van Hunt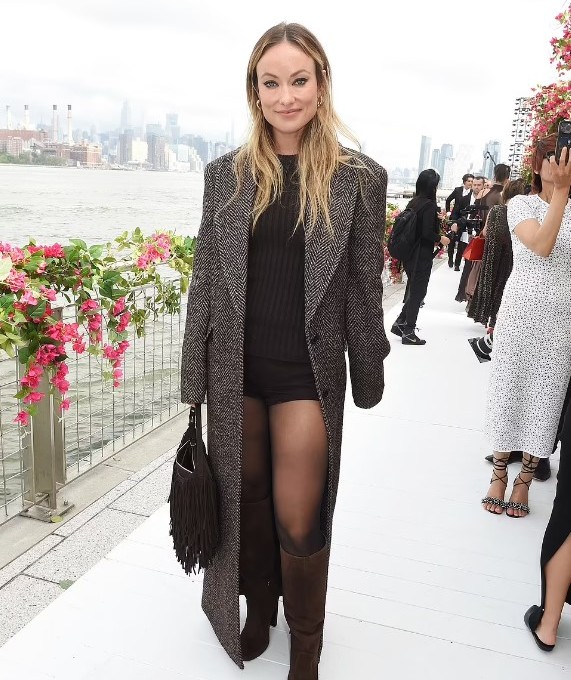 Style maven: Olivia Wilde of Don't Worry Darling fame seemed to have a blast at the event. The blonde ex of Jason Sudeikis wore a chocolate brown top and matching short shorts under her brown tweed coat. The Tron actress added gold earrings, brown to-the-knee boots and carried a brown fringed suede purse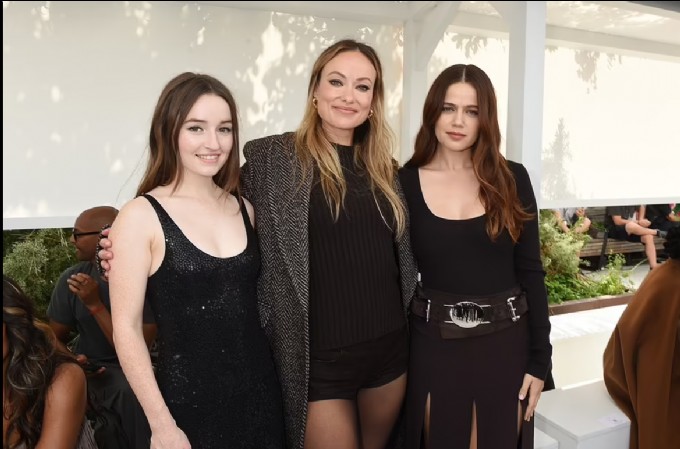 New pals: Kaitlyn Dever, Wilde and Molly Gordon all seen arm in arm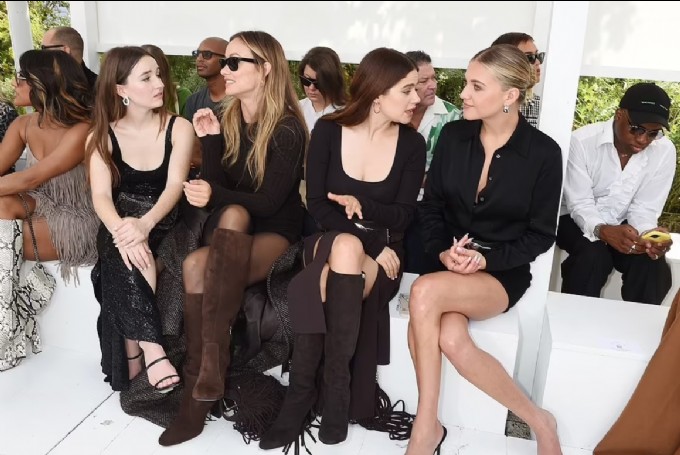 The new Gossip Girls in action: Kaitlyn Dever, Olivia Wilde, Molly Gordon and Kelsea Ballerini looked to be dishing the dirt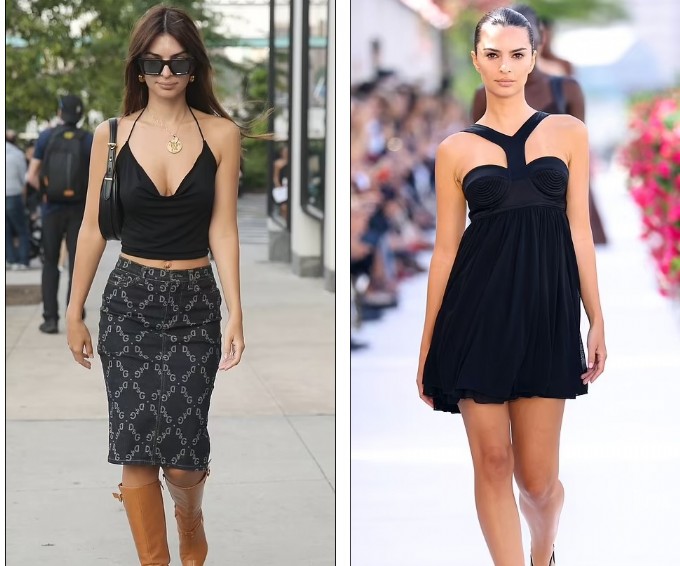 Ratty did well: Emily Ratajkowski was seen in a black tank top that flashed her cleavage as she arrived at the show; on the right she was seen in a black dress as she walked the event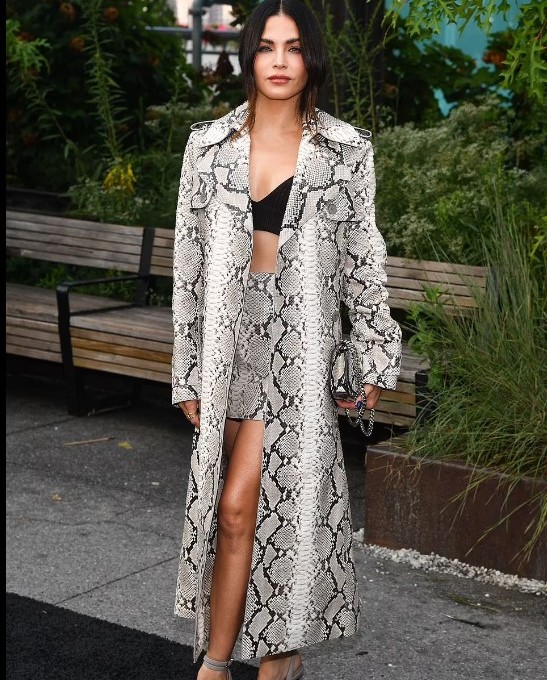 Snake queen: Jenna Dewan of Stepping Up fame had on a snakeskin print coat with matching mini skirt and purse; she added beige strappy heels and a black tank top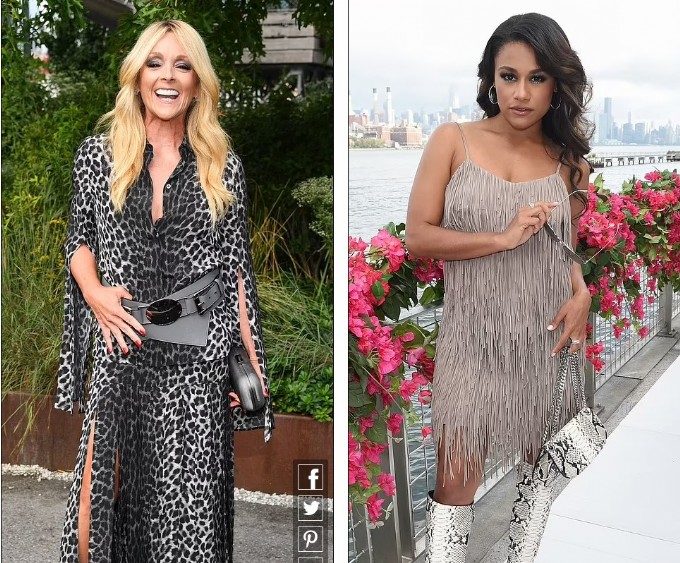 Spotted lady: Ally McBeal star Jane Krakowski wore a leopard print look with a wide light gray belt and strappy heels as she held onto a clutch purse. Ariana DeBose from West Side Story fame had on a fringed gray dress with snakeskin print to-the-knee round toe boots as she held into a matching purse with a silver chain strap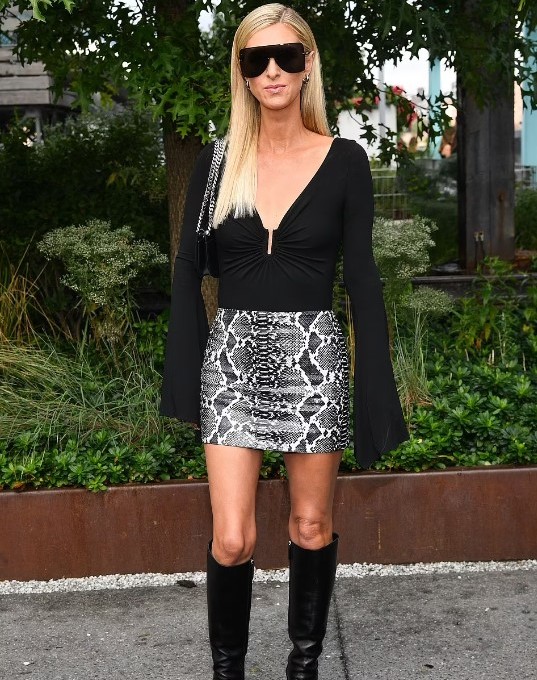 She looks like a James Bond movie assassin: Nicky Hilton went for an edgier look in a black top with long pirate sleeves, a snakeskin print mini skirt and to-the-knee pointy boots with oversized sunglasses on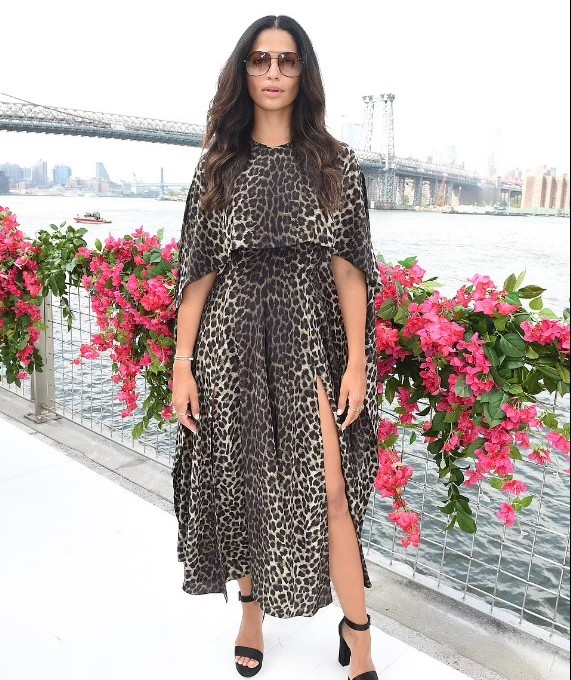 Nice look: Matthew McConaughey's wife Camila Alves had on gray and black leopard print with a black heel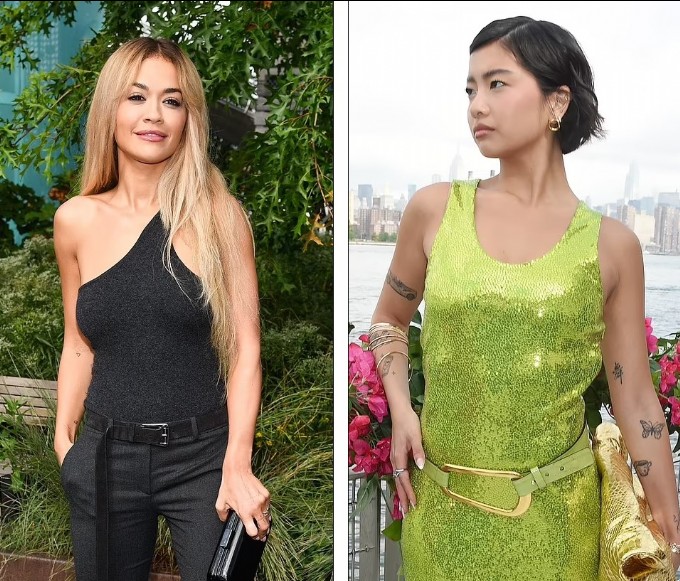 Nice legs: British singer Rita Ora, left, was a showstopper in an all black look. She had on a tank top with fitted slacks that had bell bottoms as she added a long belt and held into a clutch purse. Her honey blonde hair was worn down. Steph Hui, right, had on a dazzling green dress with beige pointy heels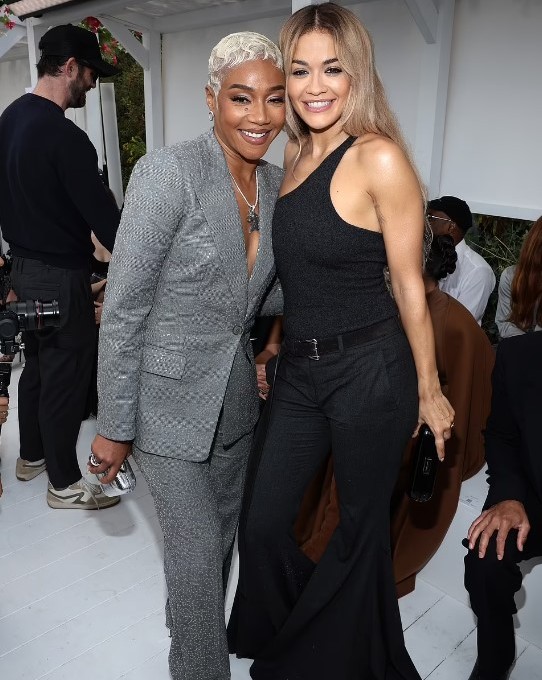 Good pals catching up at Kors: Rita posed with friend Tiffany Haddish, who was in Haunted Mansion this summer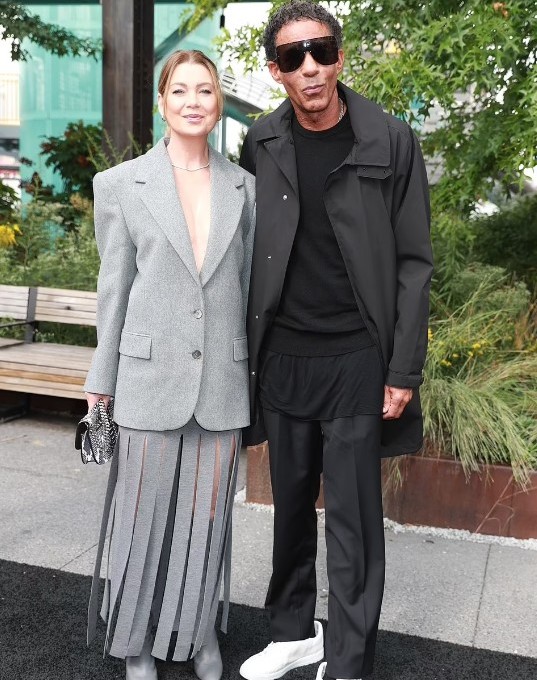 Still so happy together after all these years: Grey's Anatomy actress Ellen Pompeo was with her husband Chris Ivery. She had on a pale gray blazer with fringed long skirt and matching gray pearl boots. The music producer wore a black suit with bright white sneakers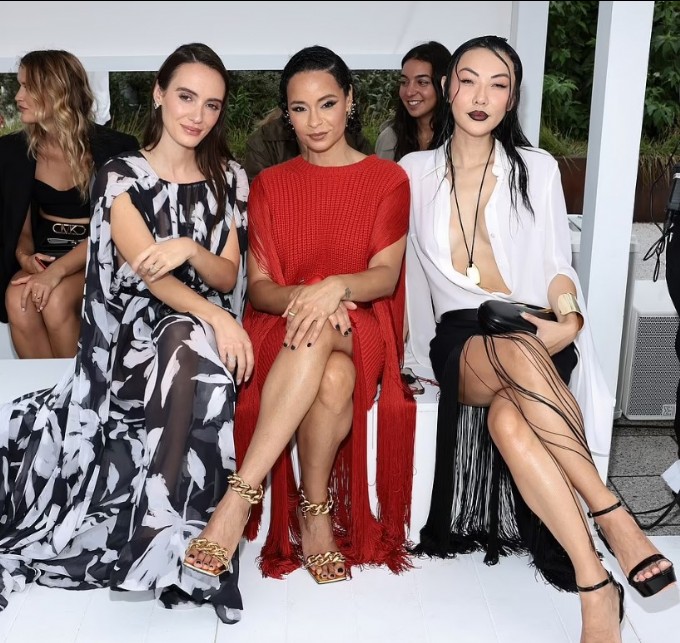 The gals: (L-R) Liv Perez, Sai De Silva and Jessica Wang attend the fun event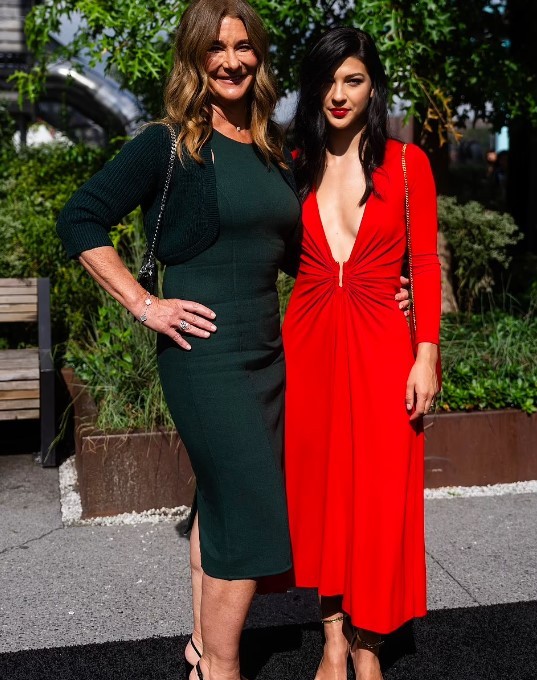 Tech big deals: Melinda Gates (L) and Phoebe Gates attend the Michael Kors fashion show
Dressed down fr Kors: Ashley Graham casually left the Michael Kors Fashion Show in sandals and khakis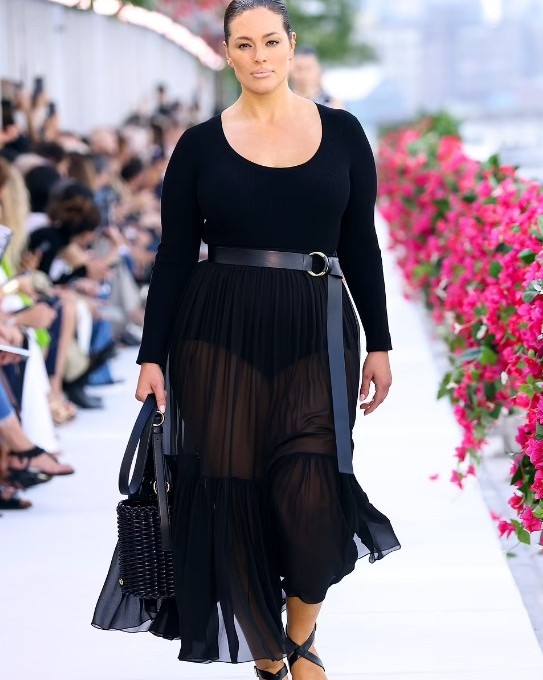 On the white runway: Ashley also wore a long black dress with sandals as she walked the show too