Stephen Bear's fiancee Jessica Smith poses in a thong and flashes huge tattoos after Bear jailed for sharing a secret sex tape with ex Georgia Harrison
The social media star posed in her bedroom with a photo of them on her bedside table and flashed a defiant pose.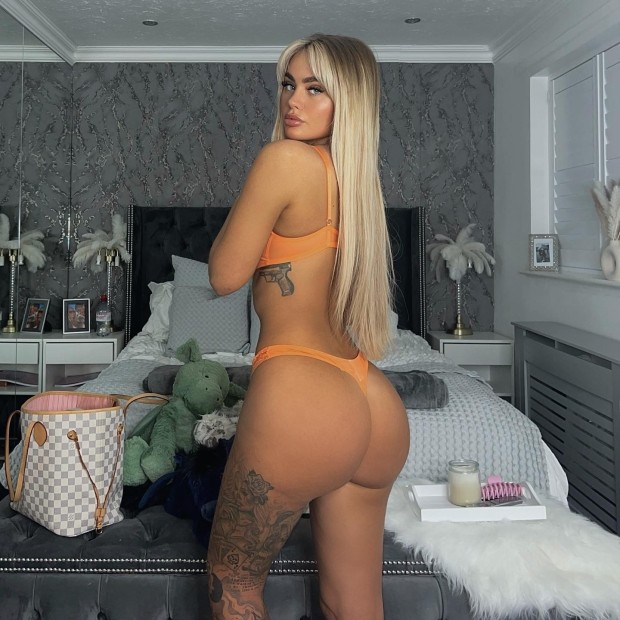 Bear's fiancée Jessica is a very glamorous blonde who appears to live a lavish lifestyle.
She earns thousands from sharing racy posts.
But there is more to the woman who has supported Bear throughout his trial and sentencing – vowing to marry him despite the horror revenge porn scandal the reality star is involved in.
Earlier this month Bear, 33, was jailed for momths at Chelmsford Crown Court on March 3 for sharing a secret sex tape with ex Georgia Harrison.
Jessica, 24, was seen suited and booted alongside him each day as they arrived in court in a rented Rolls Royce.
Jessica Smith is in fact a stage name and she decided to wipe all traces of her former life a couple of years ago – creating a fake identity to launch a career in porn.
And it's a far cry from her former life in Bournemouth when she went under a very different name – and looked very different.
A source told us about her name change: "Jessica, as she now calls herself, used to do an entirely different job but has realised she can make good money with Bear making sex videos.
"She made the decision to rebrand herself earlier this summer and wiped clean her history.
"It's not only been good for career wise, but the decision has helped protect her family who have been somewhat surprised by her latest antics."
Before meeting Bear, Jessica was in fact headed to university to study psychology but packed it in when she realised she could make money from stripping off online.
In 2021, Jessica claimed she earned the equivalent of an annual salary in a day thanks to her raunchy vids with Bear.
She boasted about her incredible earnings and revealed she would use them to splash out on plastic surgery, including a boob and nose job.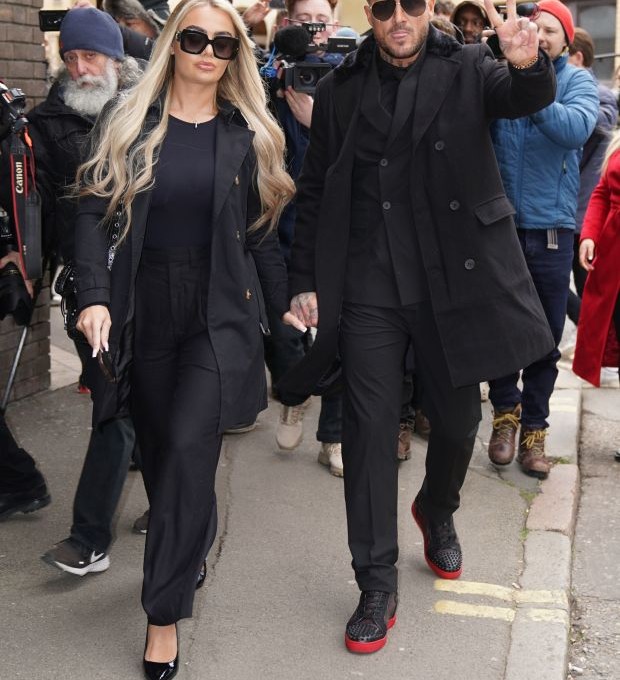 Jessica told her followers: "[sic] can't believe I'm making peoples yearly salaries daily 🤩, to celebrate I'm getting b👀bies and nose done this week 🤪💗🦄."
But despite claiming to earn mega bucks with Bear, the pair were living in a small end-of-terrace house in Loughton, Essex, and rented the Roller just to show off for the cameras when they arrived at court.
And the only business registered under Jessica's real name on Companies House has been struck off.
Jessica now makes money via OnlyFans and is offering people 50% off to subscribe to her page, which would work out to around £4 a month.
It comes as Georgia broke her silence over her court case victory in an interview with The Sun and shockingly revealed Bears has failed to apologise.