Steve Harwell, Lead Singer of Smash Mouth, Passes Away at 56: A Look Back at His Legacy
His death came just one day after it was revealed that he had entered hospice care due to a prolonged battle with alcohol abuse.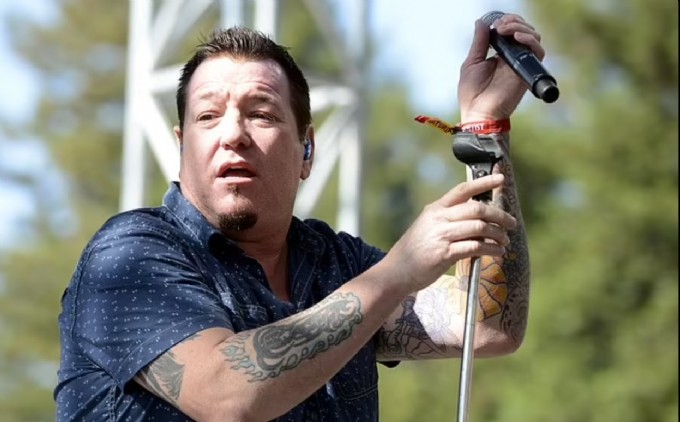 In a statement to Mail Online, Harwell's manager Robert Hayes announced that the beloved singer had peacefully and comfortably departed this world, surrounded by his close friends and family. During his final moments, Steve Harwell was under the loving care of his fiancée, Annette Jones.

Despite the controversies that had surrounded Harwell in recent years, including a tumultuous 2021 performance that led to his retirement, tributes have poured in from fans and peers alike. His manager described him as possessing "one of the most recognizable voices from his generation."

"He loved the fans and loved to perform. Steve Harwell was a true American Original. A larger than life character who shot up into the sky like a Roman candle," Hayes fondly remembered.

While the official cause of Harwell's death has not been disclosed, his manager revealed on Sunday that he was in the advanced stages of liver failure when he was moved to hospice care.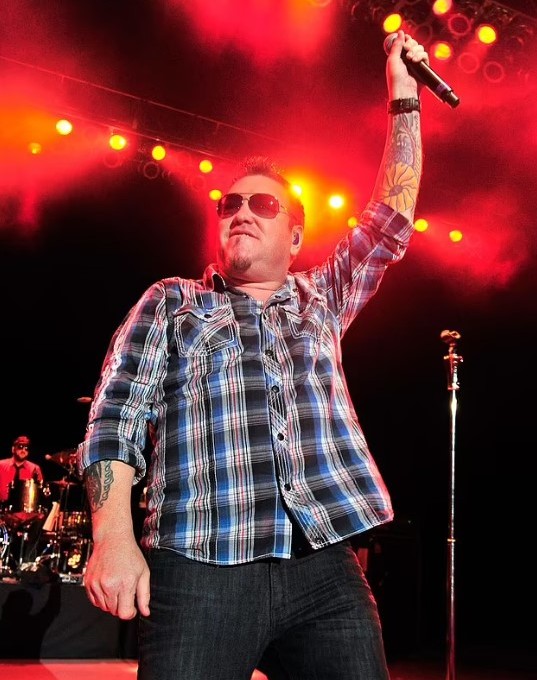 A Musical Legacy That Defined an Era

Formed in 1994, Smash Mouth quickly rose to prominence with their chart-topping hit "All Star." This anthem became an instant classic, particularly after its inclusion in the 2001 blockbuster movie, Shrek. Harwell's distinctive vocals also graced the movie with a cover rendition of The Monkees' hit song, "I'm a Believer."

Harwell's pop-punk style resonated with fans worldwide, propelling Smash Mouth to claim two number one hit singles and even earning a Grammy nomination. The band achieved incredible success, selling over 10 million albums globally before Harwell's departure from the group two years ago.

A Continuation of the Smash Mouth Legacy

Despite the loss of their iconic frontman, Smash Mouth's music will endure through the talents of their new vocalist, Zach Goode. Hayes assured fans that the band is committed to continuing their tour and performances, carrying forward the musical journey that Harwell had contributed to so significantly.

Steve Harwell's legacy is deeply embedded in his unwavering determination to reach the pinnacle of pop stardom. His remarkable achievements, despite limited musical experience, highlight his fearless ambition, charisma, and larger-than-life personality. He lived life to the fullest, leaving an indelible mark on the universe.

Harwell's passing marks the end of an era in the music world, but his contributions will forever be celebrated through the enduring power of his songs.


The Battle with Alcohol-Related Health Issues

Harwell's retirement in 2021 was prompted by a series of health issues related to alcohol abuse. The previous year, he faced criticism for hosting a crowded concert in South Dakota amid the height of the COVID-19 pandemic, during which he controversially exclaimed, "F*** that Covid s***."

His career-ending performance in Bethel, New York, in 2021 was marred by slurred singing and confrontations with fans. At the time, he announced his retirement due to "long-term medical issues."

Wenicke encephalopathy, a condition affecting motor skills and brain function, was one of the health challenges Harwell grappled with. Additionally, he suffered from cardiomyopathy, which led to speech and memory deterioration.

Harwell's journey was marked by personal tragedy as well, as he lost his son, Presley, to leukemia at just six months old in 2001.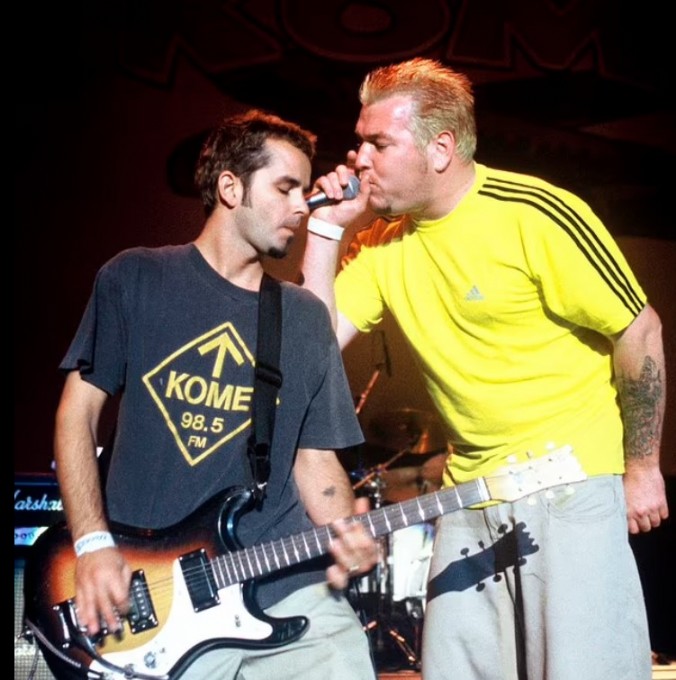 A Voice That Echoes Through Time

Steve Harwell's distinctive voice became iconic, thanks in part to its prominent use in the opening scene of the film Shrek. The song "All Star" became a sensation on the internet in recent years, generating numerous memes and accumulating close to a billion streams on Spotify.

Harwell himself acknowledged being taken aback by the song's resurgence on social media, noting that he and the band eventually embraced it.

In addition to "I'm a Believer," which climbed into the US Top 30, Smash Mouth delivered successful covers of other hit songs, including "Why Can't We Be Friends?" by War and "Can't Get Enough of You Baby" by The Mysterians.

As fans mourn the loss of Steve Harwell, his contributions to the world of music and entertainment will remain cherished, leaving an indomitable legacy for generations to come.