Struggling Neil Diamond Musical 'A Beautiful Noise' Adopts Innovative Schedule Shift to Attract Broadway Audience
With the hope of drawing in larger crowds, the musical is breaking from the standard by introducing a fourth weekly matinee performance, departing from the usual three. To accommodate this change, the number of evening performances will be scaled back from the conventional five to four. This innovative scheduling shift is set to come into effect on September 6, with Thursday matinees taking the place of Wednesday evening shows.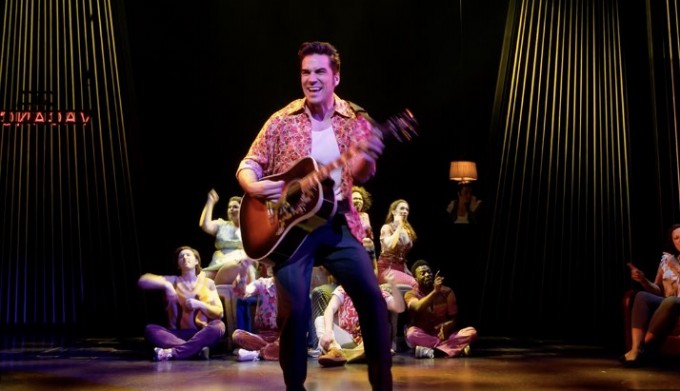 Ken Davenport, the producer of the musical, took to social media to elucidate the rationale behind this unprecedented change. He attributed the shift to the transformative impact of the Covid-19 pandemic on audience behaviors and preferences during the 2020-21 shutdown. Drawing a parallel with daily routines, Davenport emphasized that once an activity becomes habitual, it's easier to maintain. However, disruptions to routines, even over a span of 2-3 years, can make it challenging to re-establish those habits.
Davenport supported his point with the principle of physics, explaining how objects in motion tend to stay in motion, while those at rest remain stationary. Applying this concept to Broadway's traditional eight-performance week, which catered to a different era and audience, Davenport noted that contemporary circumstances have shifted. With more people working remotely and fewer New Yorkers commuting daily to Manhattan offices, potential theatergoers are adopting different planning patterns. The change in work dynamics and habits has resulted in a growing demand for matinee performances.
"A Beautiful Noise: The Neil Diamond Musical" made its debut in December, garnering a mix of reviews from critics and subsequently missing out on Tony Awards recognition. Yet, the musical's inclusion of iconic Neil Diamond hits like "Sweet Caroline," "Cherry Cherry," "I Am...I Said," "Holly Holy," and "You Don't Bring Me Flowers" resonated with audiences, leading to robust initial attendance marked by enthusiastic sing-alongs.
However, recent months have witnessed a decline in attendance, with the latest box office data (ending August 20) indicating that the Broadhurst Theatre had only reached 58% of its capacity. During that week, the musical grossed $721,527, merely half of its peak weekly gross of $1,447,503 recorded in December.
Under the direction of Michael Mayer and with a book by Anthony McCarten, the musical features celebrated Broadway actor Will Swenson in the role of the legendary singer-composer Neil Diamond.
The potential impact of this unconventional scheduling change on the musical's box office success remains uncertain. Nevertheless, Ken Davenport is optimistic about the introduction of Thursday matinees, expressing his belief that even if those performances don't sell out, they will likely outperform the Wednesday evening shows they replaced. As Broadway navigates the evolving landscape of audience behaviors, "A Beautiful Noise" aims to resonate with its fans anew, rekindling the magic of the iconic Neil Diamond's timeless melodies.