'Summer House' Star Kory Keefer Playfully Bites Girlfriend Sam Feher's Butt in Behind-the-Scenes Video
The couple attended the cast's jungle-themed Labor Day party dressed as cavemen, with Keefer playfully lifting Feher's brown mini skirt and playfully biting her right cheek.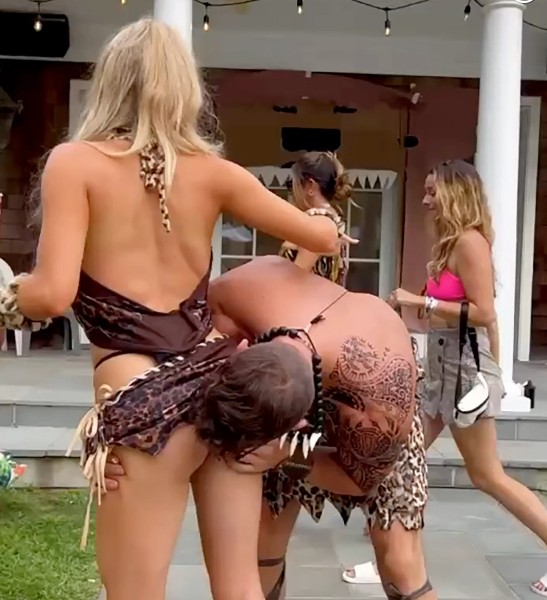 Feher seemed to enjoy the display of affection, holding her arm on Keefer's back while he smiled and laughed. Feher captioned the Instagram post, "#summerhouse season finale tonight at 9 PM ET on @bravotv."
Keefer, jokingly commented on the video, saying, "That was my only meal for the day." Feher also shared a series of PDA-packed photos, including one of them touching tongues and a video of her straddling Keefer by a pool before they both fell in.
The couple has been open about their sex lives and their love for biting and spitting into each other's mouths.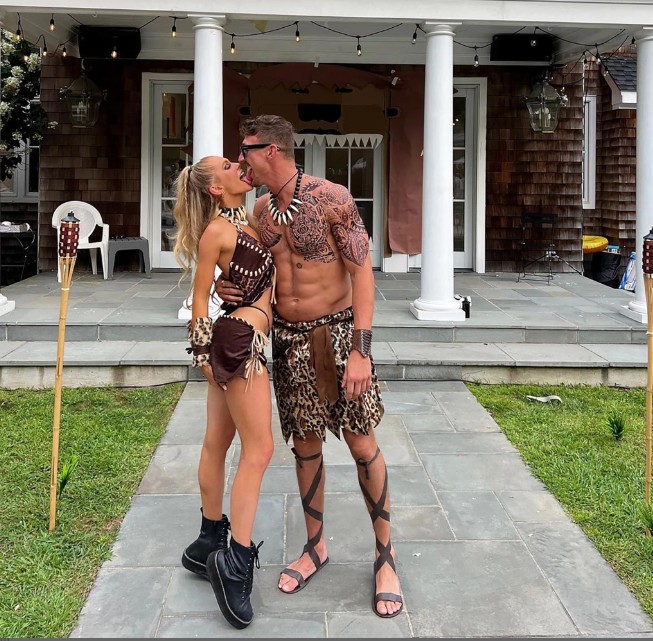 During an interview on Page Six's "Virtual Reali-Tea" podcast, Keefer revealed that their first time having sex was on a beach in Montauk last summer, describing it as "weirdly romantic."
He expressed that the sexual tension between them is still very much present. Feher confirmed their relationship status exclusively to Page Six last month, announcing, "Kory's my boyfriend!" She also hinted at viewers being able to witness their love story unfold on the ongoing seventh season of "Summer House."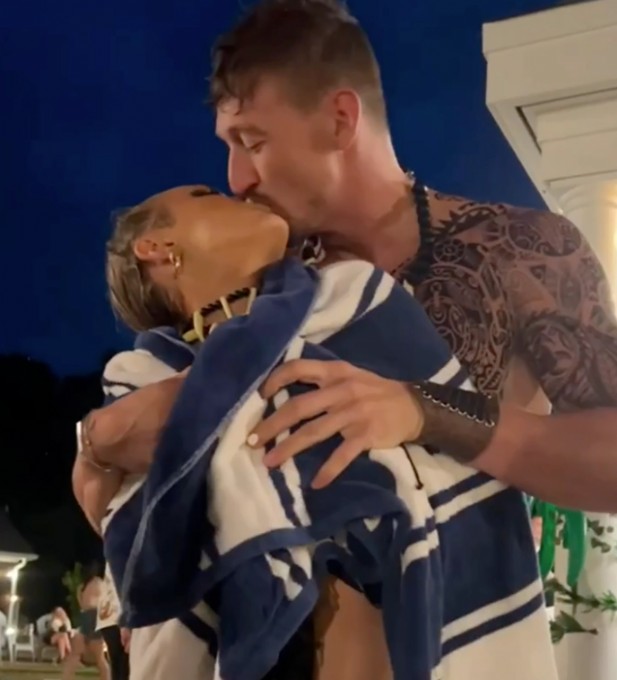 Don't miss "Summer House" airing on Mondays at 9 p.m. ET on Bravo to follow the couple's journey.