Super-Rich Lifestyle Unveiled: Nannies' Extravagant Experiences
They've taken to TikTok to pull back the curtain on the reality of working for the super-rich and to shine a light on the luxurious benefits that come with the job.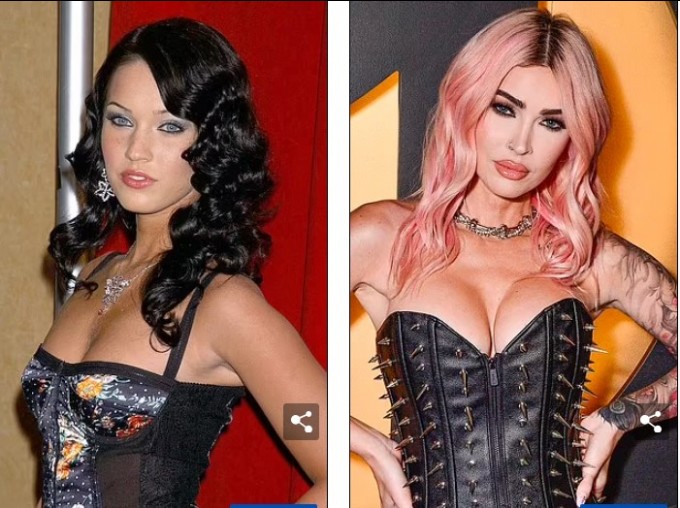 From luxurious holidays on private yachts to flying via private jets, enjoying VIP access to theme parks, and relishing meals prepared by private chefs – these are just part of the daily routine for these nannies.
One fascinating example is Ginger Rose Smith, aged 27, who recently shared her experience working as a nanny for a Middle Eastern royal family spending time in Los Angeles. It gave her an insight into "how the wealthiest of the wealthy live," she reveals.
Ginger Rose, who is no longer a nanny, took on the role five years ago to support herself while doing an unpaid internship in the city. Speaking to MailOnline Travel, Ginger Rose highlights that VIP access to "some of the most elite shops, events, and shows" was one of the job's major perks. She recalls, "We'd go shopping at the Nike store, and they would literally close the store down for us."
She goes on to reveal that the most luxurious experience she had was when she joined the family on a trip to Universal Studios Hollywood theme park. "I got to see how the one percent experiences these sorts of outings," she says, adding, "We had a personal guide and got to skip straight to the front of every line."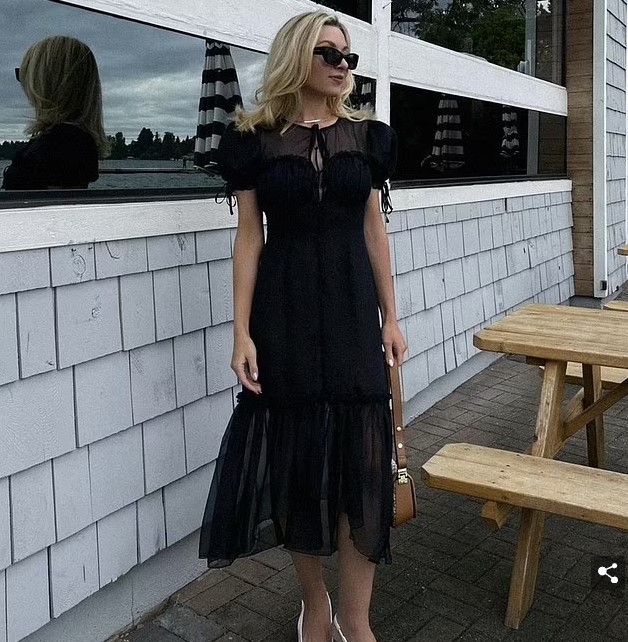 Ginger also mentions that during their visits to the theme park, no other visitors were allowed on the rides at the same time. "That day was pretty crazy," she reflects.
Another delightful perk was the "free stuff" she received. Ginger says, "I cleared out one of their spare rooms, and they told me I could keep anything I wanted – I found a box filled with gift cards and over $400 (£322) worth of quarters."
Moreover, being able to enjoy meals cooked by the family's private chef was another plus. "I would get to work in the morning, and their private chef would ask me what I wanted to eat. There was always a million staff coming and going," she says.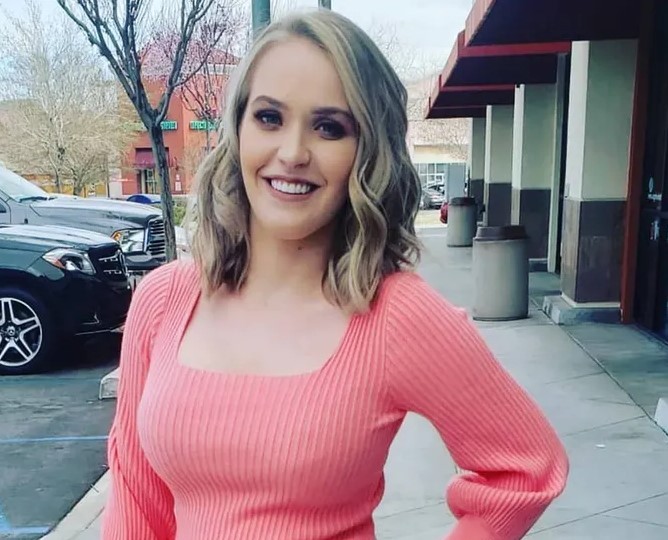 Sami Jean Williams, who works as a nanny, also relishes chef-prepared dishes daily and often shares videos of these meals with her 27,000 TikTok followers.
Originally from Prince Edward Island in Canada, Sami has spent the past two years working for uber-rich families, including billionaires, in the U.S. In her TikTok videos, she reveals additional perks of her job, such as traveling via private jet, swimming in private pools, and vacationing with families on their private yachts. "Some families take you on vacation if they want you to help," she explains.
One video she shared, titled "life is good," featuring a yacht holiday on the job, has garnered over eight million views. Users have dubbed Sami's role the "dream job," with comments like "Some people live incredible lives."
Another North American TikToker, Katrina Martin, offers insights into the glamorous holidays that are part of the role in a series of viral videos. In one clip with over 3.2 million views, she admits, "My experience as a nanny was terrible, to say the least, but the one kind of interesting thing from my experience was that they took me with them on a family vacation to Turks and Caicos. We flew there on a private jet and stayed in this insane villa – I've never seen anything like it."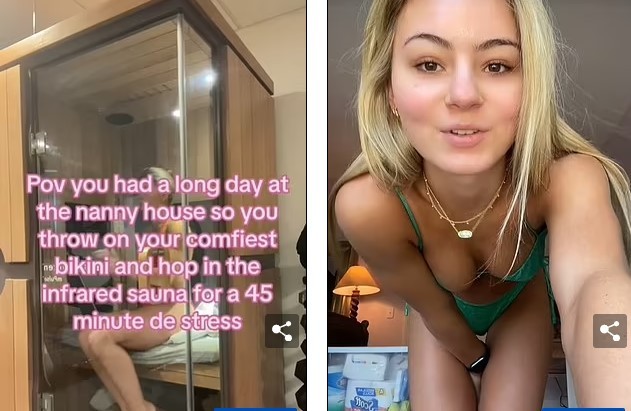 She describes the villa as "giant" and notes that the staff later revealed that celebrities like Drake, Rihanna, and countless Victoria's Secret models had stayed there.
The luxury travel experience extends to nanny Valerie DaBaldo, aged 19, a university student who works as a live-in nanny during the summertime. She's traveled to destinations like Greece, Florida, and Long Beach Island on the eastern coast of the U.S. as part of her role.
Valerie emphasizes that wealthy host families spare no expense when it comes to travel. She explains, "They don't take ordinary trips; it's always top of the line... the biggest perk is definitely the endless adventures and events I get to experience with [my host family] because they can afford to bring a nanny along."
She also gains access to exclusive clubs and country clubs simply by being their nanny. The homes she stays in as a live-in nanny are equipped for a pampering lifestyle, featuring luxurious technology, saunas, a home gym, and even a personal masseuse on call.
Valerie documents her life as a nanny on TikTok, sharing videos of her enjoying the amenities in her host family's "$9 million (£7.3 million) beach house" and unwinding in their infrared sauna. She frequently shares outfit videos, ranging from beachwear to more casual looks for errands.
Valerie explains that while working, she spends most of her time exploring with the family's children, whether at the pool or beach. Her role as a nanny primarily involves accompanying the family when they want to visit a theme park or need transportation.
Luxury exposure also extends to nannies hired by A-list celebrities, as TikToker Rachel DiBease reveals. Now a model and content creator, she worked as a nanny for famous families in the U.S. for several years.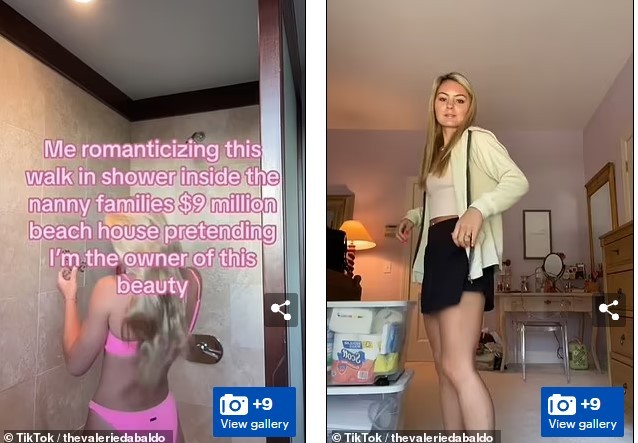 She describes her experience as a "celebrity nanny" as exposing her to a different kind of wealth. In one TikTok video, she shares that she received gifts like a Gucci bag from one of her employers. In another video, she describes a high-profile family's home, complete with an elevator, bowling alley, sauna, and a game room with Skee-Ball – a complete luxury package.
As for compensation, New Jersey native DiBease worked as a medical assistant before becoming a nanny and reveals that the career change quadrupled her annual salary. In the U.S., nannies working for celebrities and high-profile clients typically earn annual salaries ranging from $75,000 (£61,000) to $175,000 (£142,000), making these positions highly lucrative, almost always six-figure roles.
But it's not just the set salary that's enticing. DiBease notes that some families are open to providing a living stipend if the nanny lives in areas with a high cost of living like New York or California. Paid time off and a 401(k) retirement savings plan are also common benefits.
So, how does one become a high-profile nanny? There are nanny agencies specifically designed for high-net-worth families, such as 'The Nanny League' and 'Elite Nannies.' When interviewing for these roles, wealthy families often seek individuality and appreciate bilingual skills.