Supermodel Irina Shayk has delighted her 22 million Instagram followers by sharing a stunning photo album from her recent vacation in Marrakech, Morocco
In the photos, the 37-year-old Burberry model flaunted her impressively toned physique in a black string bikini, accentuating her stunning figure against the backdropp of the North African country. Shayk struck pin-up poses while sitting on a red wall and lying on a tiled floor, exuding confidence and elegance.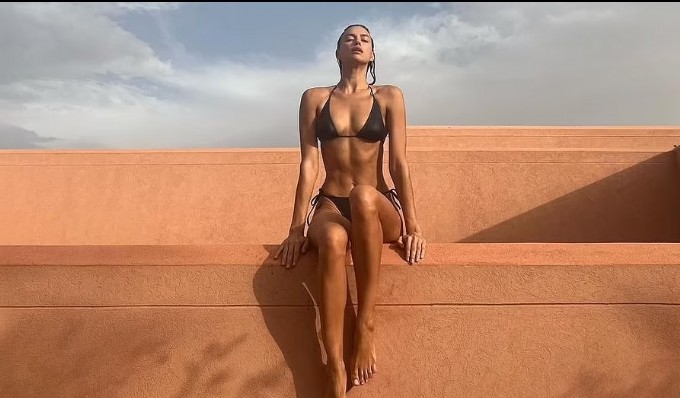 The Russian supermodel was clearly enchanted by the visual charm of Morocco as she also shared snapshots of the local cuisine, including olives, beans, and fried bread. In her caption, she simply wrote, "Red city ❤️," capturing the essence of her experience.
One striking image depicted Shayk leaning against a pale peach wall, with clouds floating above her. She wore a black swimsuit featuring a triangle top and side-tied briefs, her wet hair slicked back. With one leg raised and her hands gracefully positioned, she created an artistic composition, raising her chin for a mesmerizing shot.
In another captivating photo, Shayk lay on the beige tiled ground, wearing her bikini top and captivating the camera with her alluring gaze. The cover girl's flawless beauty shone through as she opted for a makeup-free look, allowing her natural features to radiate in her selfies.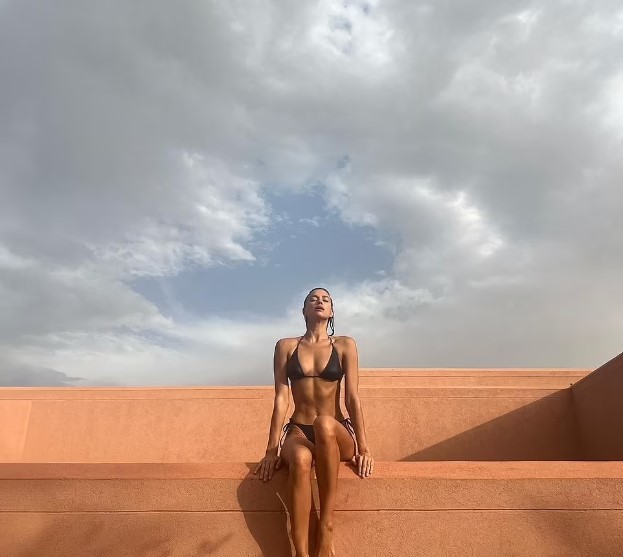 Shayk also showcased her impeccable style in a blue bikini and straw hat, capturing a mirror selfie by a pool surrounded by outdoor furniture. Another snapshot featured the model in a long white cotton dress with a high slit, elegantly running her hand through her dark hair.
While Shayk enjoyed her vacation, her former partner, Bradley Cooper, opened up about their daughter in a rare interview. The actor revealed his desire to shield their six-year-old daughter, Lea De Seine, from any negativity. Cooper expressed his commitment to learning from his mistakes, striving for personal growth, and unburdening his daughter from any unnecessary baggage.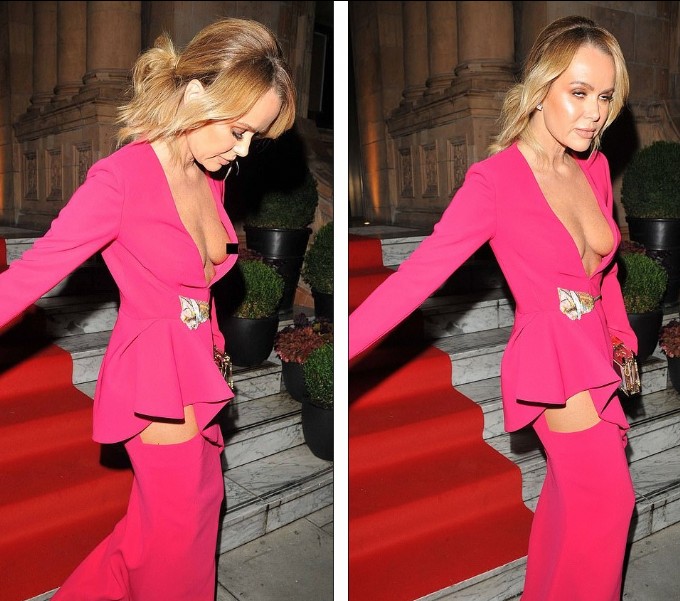 Cooper's heartfelt words were shared during an episode of Running Wild with Bear Grylls: The Challenge, where he also reflected on his late father's influence on his approach to life and parenthood. The actor expressed his wish for his father to have witnessed more of his success and how his dad's passing had shaped his perspective on mortality.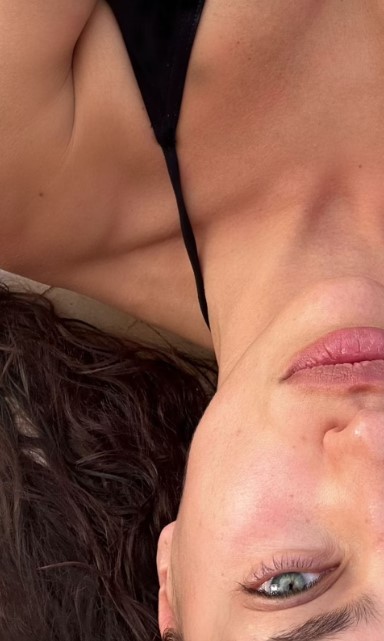 Despite their split in June 2019, Cooper and Shayk maintain an amicable relationship and are often seen together, prioritizing their daughter's well-being. Irina Shayk's captivating photo album and Bradley Cooper's candid reflections continue to captivate fans, offering glimpses into their personal lives.