Supermodel Rocky Barnes turns heads in skimpy swimwear and takes a dip on beachside shoot
The supermodel took a tumble into the ocean while modelling her new swimwear collation for Skatie.
Rocky,37, showed off her trim frame in a striped crop-top and high-waisted bikini bottoms combo.
However, she was quickly knocked off her feet by a heavy wave.
Sharing the two pics on her Instagram, Rocky joked: "Instagram vs Reality. At least my suit looks cute."
Rocky was also preparing to launch a new fashion range with her brand The Bright Side.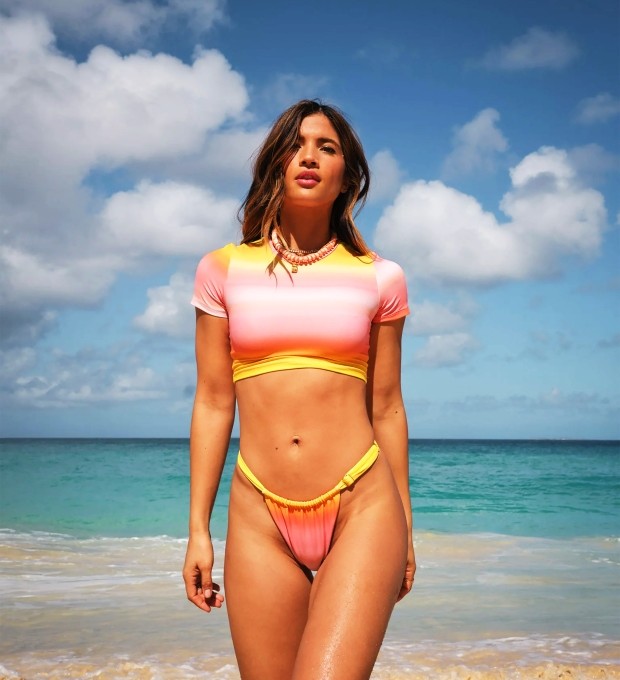 The model shot to international fame in 2012 when she played Justin Bieber's love interested in his Boyfriend music video.
She's obviously much more than a daydream Belieber.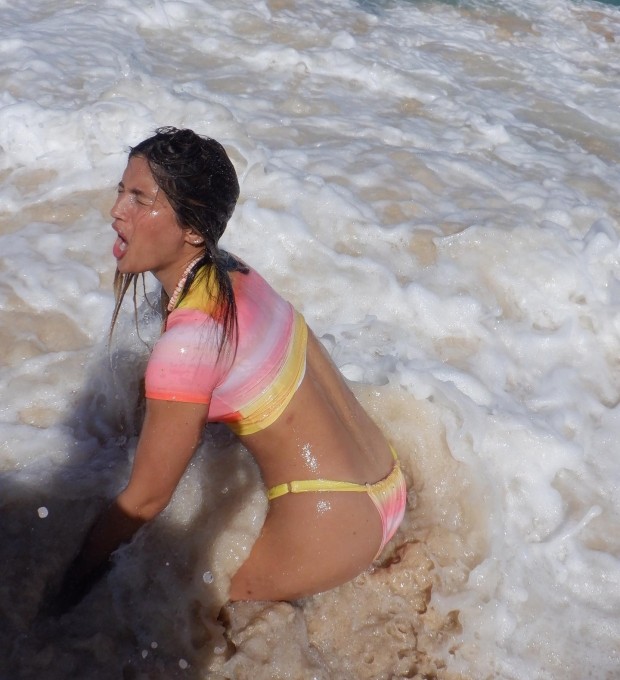 Barnes was previously married to lawyer Jeremy Horowitz but has since split and married again, to photographer Matt Cooper in 2018.
And she gave birth to her first child, Jones, in 2020.