Suzanne Somers, Beloved 'Three's Company' Star, Passes Away at 76
Her battle with an aggressive form of breast cancer, which had been a part of her life for more than 23 years, came to a peaceful end at her California home, where she was surrounded by her loving family.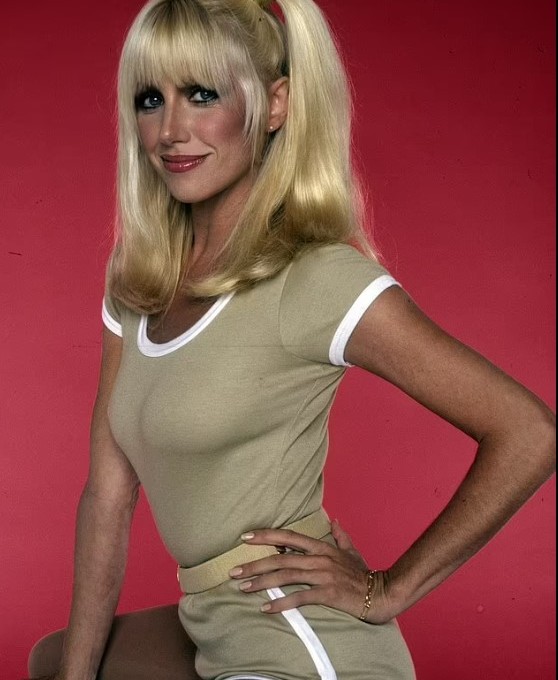 Suzanne Somers, renowned for her iconic roles in sitcoms that defined an era, was not only celebrated for her talent but also cherished as a symbol of resilience and strength. Her portrayal of Chrissy Snow in 'Three's Company' and her captivating performance in 'Step By Step,' where she played a single mother alongside Patrick Duffy, left an indelible mark on the world of entertainment.

This remarkable actress faced her illness with unyielding courage, and her publicist confirmed the sad news on a somber Sunday. Suzanne Somers had been battling breast cancer, a formidable adversary, for over two decades. Despite the daunting challenges that came with her health struggles, her determination and spirit remained unwavering.

In a heartfelt statement, her publicist conveyed that Suzanne Somers passed away in the company of her family, surrounded by love and support. Her son, Bruce, and her husband, Alan, were already gathered at her California residence, eagerly anticipating her 77th birthday. It was a bittersweet moment as they bid farewell to this beloved figure who had touched the lives of many.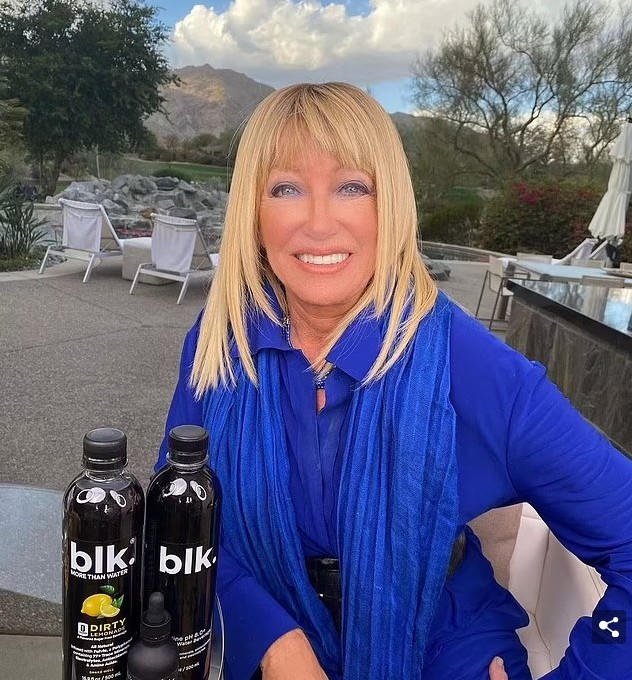 Suzanne Somers' journey with cancer was marked by both courage and grace. She had openly shared her battle, revealing that her encounter with the disease predated her breakout role as Chrissy Snow in 'Three's Company.' Her determination to bring awareness to the challenges of living with cancer and her ability to maintain a positive outlook throughout her journey made her an inspiration to many.

The world mourns the loss of this iconic actress, whose career spanned decades and whose legacy will continue to shine brightly. Suzanne Somers' passing reminds us of the fragility of life and the importance of resilience in the face of adversity.

As we remember this extraordinary actress, we celebrate the joy and laughter she brought into our lives through her memorable roles in classic sitcoms. Suzanne Somers' ability to touch our hearts and make us smile will forever be etched in our memories.

Suzanne Somers' remarkable journey has come to an end, but her legacy as an actress, advocate, and symbol of strength lives on. Her passing serves as a reminder of the power of the human spirit to overcome challenges and inspire others. Suzanne Somers will be dearly missed, but her influence and the joy she brought to the world will endure.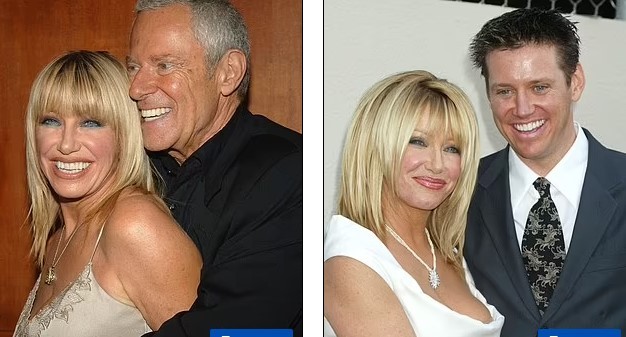 Suzanne Somers News:
Suzanne Somers, a renowned actress and author, has been making headlines due to her recent passing at the age of 76. She battled an aggressive form of breast cancer for over two decades and peacefully passed away at her California home, surrounded by her family. She was best known for her iconic roles in sitcoms like 'Three's Company' and 'Step By Step.' Her enduring legacy and her courageous battle with cancer have been at the forefront of recent news.

What Disease Does Suzanne Somers Have:
Suzanne Somers fought a long and courageous battle against an aggressive form of breast cancer. She first revealed her struggle with cancer, which spanned more than 23 years, this past July. Despite her health challenges, she remained an advocate for raising awareness about cancer and the importance of maintaining a positive outlook throughout the journey.

Suzanne Somers Net Worth:
Suzanne Somers amassed considerable wealth during her successful career in entertainment, which included her iconic roles in 'Three's Company' and 'Step By Step.' While her exact net worth isn't publicly disclosed, her earnings from acting, writing, and business ventures have contributed to her financial success.

Suzanne Somers Age:
Suzanne Somers was 76 years old at the time of her passing. She was born on October 16, 1946, and her remarkable career spanned several decades.

What Happened to Suzanne Somers:
Suzanne Somers' recent passing marked a significant moment in the world of entertainment and beyond. She had been battling cancer for over 23 years and passed away at her California home, surrounded by her family. Her resilience and her contribution to the world of entertainment are remembered by many.

What Happened to Suzanne Somers Son:
Suzanne Somers' son, Bruce, was present at her California residence in anticipation of her 77th birthday when she peacefully passed away. His support and the presence of her loving family were significant during her final moments. Suzanne Somers was a devoted mother and cherished her family deeply.

Suzanne Somers First Husband:
Suzanne Somers' first husband was Bruce Somers. She was married to him from 1967 to 1968. After their divorce, Suzanne went on to marry Alan Hamel, with whom she shared a long and loving relationship.

These SEO-related topics provide a comprehensive overview of Suzanne Somers' life, career, and recent news, addressing various aspects of her legacy and her journey with cancer.