Swedish Football Fans Shot Dead in Brussels in Alleged ISIS-Related Attack
Amateur videos shared in media reports captured the horrifying scene of the assailant repeatedly firing shots near a train station using a large weapon.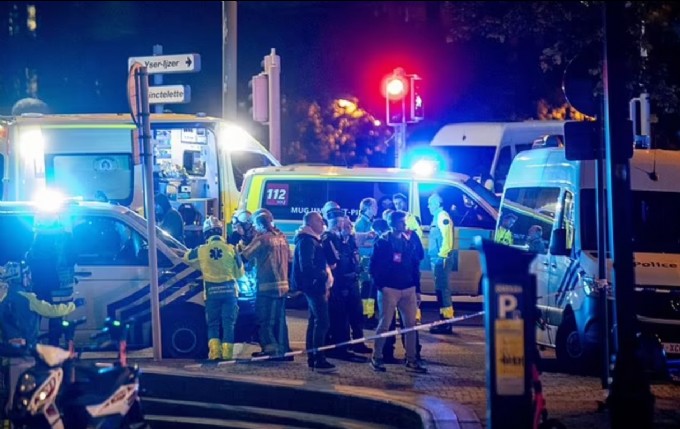 The shooting occurred just as the Swedish national football team was gearing up to play Belgium, a mere three miles away at the Heysel Stadium later that evening. Belgian newspaper Het Laatste Nieuws has reported that the gunman used an automatic rifle before fleeing the scene on a scooter.

The attacker, while carrying out the shooting, was heard shouting 'Allahu Akbar,' which means 'God is the Greatest' in Arabic, as witnessed by those at the scene. Witnesses also reported that he had claimed to be seeking revenge for the stabbing of a six-year-old US-Palestinian boy.

An investigating source stated that the attack bore all the hallmarks of a terrorist act as the perpetrator seemed to scream about carrying out a revenge attack while shooting at multiple people, resulting in casualties.

Moreover, there is a video circulating on social media where the attacker explains that he had to 'take revenge' by targeting three individuals from Sweden. Tragically, two Swedish football fans lost their lives when the gunman assaulted them in a taxi. He managed to escape the scene on his moped after the deadly attack.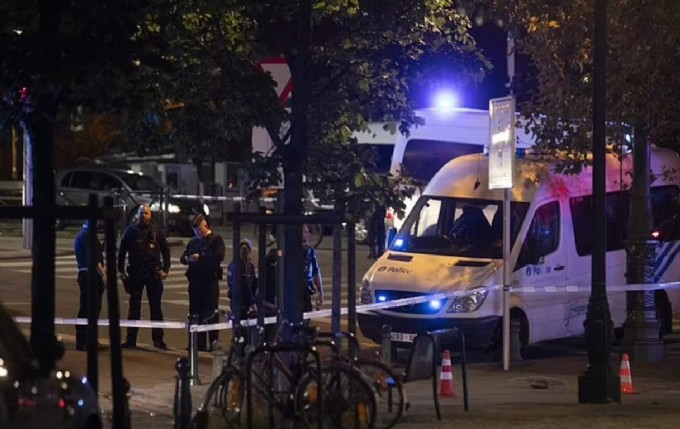 The suspect, who was wearing a crash helmet and a fluorescent jacket, brandished a 'Kalashnikov-style' weapon and also fired at a man in the lobby of a nearby building.

When emergency services arrived at the scene, they found themselves amid a crisis but were unable to apprehend the suspect.

Shocking evidence emerged as the alleged perpetrator had posted a video declaring his affiliation with ISIS. This information was also corroborated by Sudinfo, one of Belgium's leading news outlets, which reported that the assailant had taken to Facebook, boasting about having killed 'infidels.' The post further quoted him saying, "In his very violent speech, he said he had shot two people to avenge the Muslims and that we live and die for our religion."

Belgium's government took this incident seriously, with representatives of the country's security services, public prosecutor's office, and cabinet coming together at a Crisis Centre to address the terrorist motive.

Belgium has experienced a series of terrorist attacks in recent years, all linked to Islamist groups such as ISIS and Al-Qaeda. Notably, just eight individuals have faced trial for their involvement in the 2016 suicide bombings that resulted in 32 casualties and numerous injuries at Brussels airport and a subway station.

In a September ruling, a Brussels court handed out sentences, with penalties ranging up to life in prison, to eight men for their roles in the jihadist bombings in Brussels. Among the convicted, French citizen Salah Abdeslam and Belgian-Moroccan Mohamed Abrini, who had previously received life sentences in France for their involvement in the November 2015 Paris massacre, were the most prominent. Abrini, one of the intended bombers who decided not to detonate himself at the last moment, was sentenced to 30 years in prison.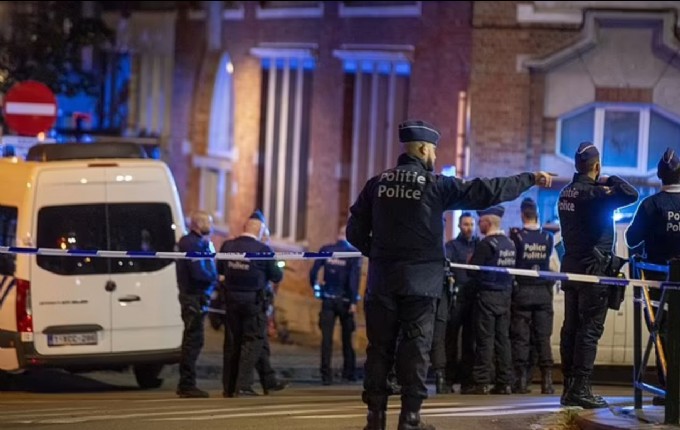 The attacks near the headquarters of both NATO and the EU were part of a wave of attacks in Europe, all of which were claimed by the Islamic State group.