Swedish Soccer Players Forced to Undergo Genital Checks to Verify Gender, Ex-Captain Reveals
Fischer, who played as a center back and represented her country 194 times, shared her account in a recently published book titled "I Didn't Even Say Half Of It." According to Fischer, a female physiotherapist conducted the examinations on behalf of a team doctor, requiring the players to show their genitalia to prove their female identity.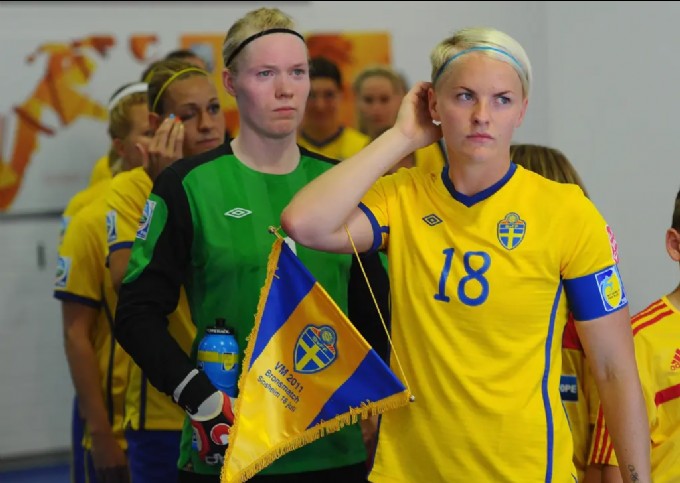 The Times of London reported that Fischer expressed her bewilderment at the necessity of such intimate checks and questioned why alternative methods, such as DNA swab tests, were not utilized. The players were instructed not to shave in the days leading up to the examinations. Fischer wrote, "At the same time, no one wants to jeopardize the opportunity to play at a World Cup. We just have to get the s— done, no matter how sick and humiliating it feels."
Fischer emphasized that the team environment felt "safe," but the players were left wondering why they had to undergo such invasive procedures. Recounting her personal experience, she stated that she swiftly complied with the request, pulling down her training pants and panties as directed by the physiotherapist. Once each team member had been examined in this manner, the team doctor would confirm that the Swedish women's national football team consisted solely of women.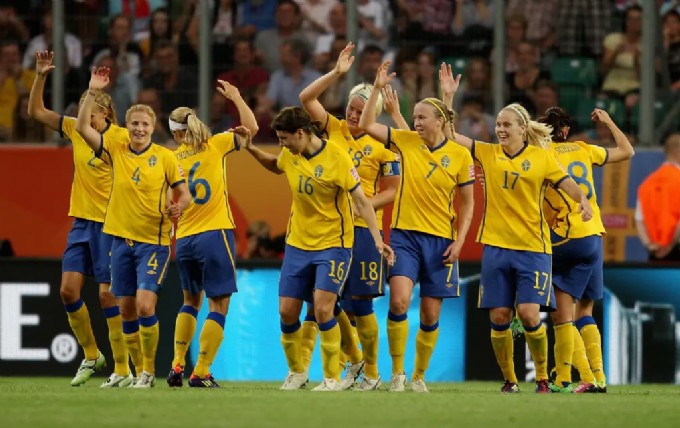 These gender verification tests were implemented in response to allegations made by Nigeria, South Africa, and Ghana, accusing members of the Equatorial Guinea squad of including three male players—Genoveva Anonma, Slimata Simpore, and Biliguisa Simpore.

Mats Börjesson, the team doctor for Sweden in 2011, stated that FIFA required gender checks following the accusations concerning Equatorial Guinea's team. Börjesson explained that the objective was to maintain fairness in sports and prevent unfair advantages resulting from players misrepresenting their gender. However, it should be noted that while FIFA mandated gender tests during the 2011 tournament, they did not specifically require the physical examinations described by Fischer.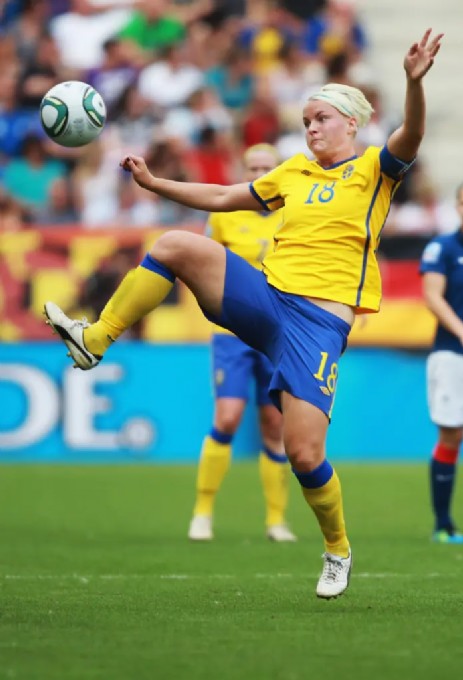 In response to Fischer's revelations, FIFA issued a statement acknowledging her comments and the gender verification testing conducted by the Swedish national team during the 2011 Women's World Cup. The world governing body did not provide further details or commentary on the matter.

The disclosure of these invasive procedures raises concerns about the methods used in gender verification testing and highlights the need for more respectful and sensitive approaches to ensure fair competition in women's sports.