Sydney Sweeney Turns Heads in Plunging Dress at Cannes Film Festival
The 25-year-old actress caught attention as she left the Hotel Martinez, flashing her bra in a gorgeous low-cut blue silk gown.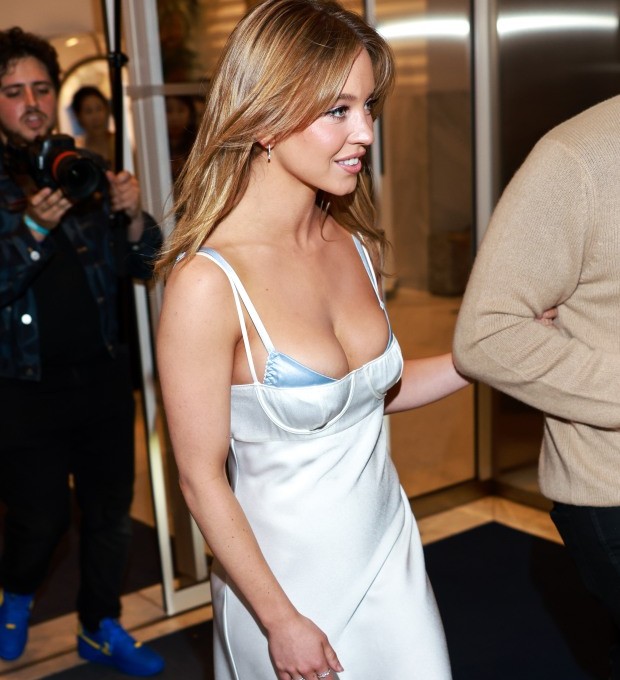 Completing her look with open-toe block heels, Sydney showcased her incredible figure and effortless style. Her hair was styled in loose waves, and she opted for natural, glowing makeup, enhancing her radiant beauty.
Recently, Sydney made headlines as she removed her engagement ring amid rumors of a possible fling with Top Gun actor Glen Powell. While shooting the rom-com Anyone But You, the White Lotus star allegedly grew close to Glen, 34, and was seen cozying up with him in Las Vegas. However, she was later spotted with her partner of five years, Jonathan Davino, 39, in New York.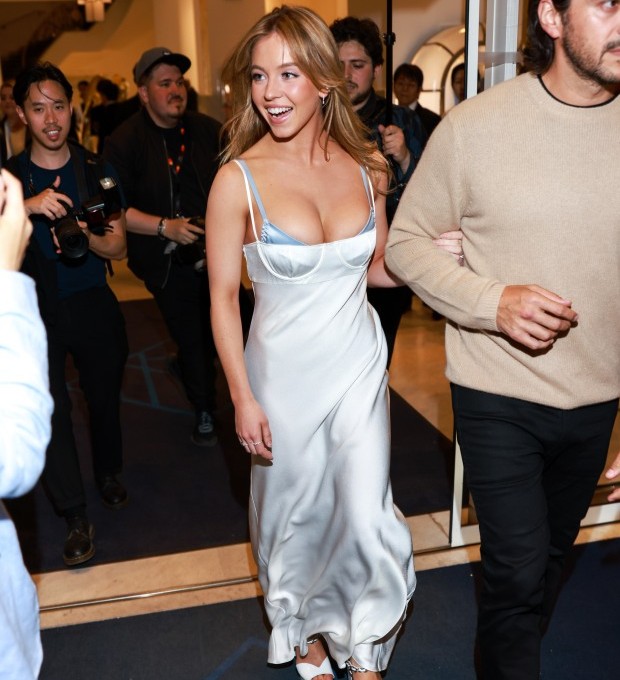 Sydney's appearance at the Cannes Film Festival proves her ability to turn heads and captivate attention with her fashion choices. Her red carpet style continues to make waves in the industry, showcasing her undeniable talent and unique sense of glamour.