Take a brief look back at most embarrassing moments of Oscars
The actor, 62, was not amused as he stepped out the glitzy Los Angeles event and openly showed his disdain towards the 34-year-old supermodel's questions.
The Four Weddings and a Funeral star kept his answers to her questions as short as possible and made his blatant disinterest well known in the uncomfortable clip.
Kicking off the chat, bubbly Ashley exclaimed: 'What was it like to be in Glass Onion? How fun is it to shoot something like that?'
But she was met with a cringeworthy response: 'Well I'm barely in it, I was in it for about three seconds,' Hugh quipped.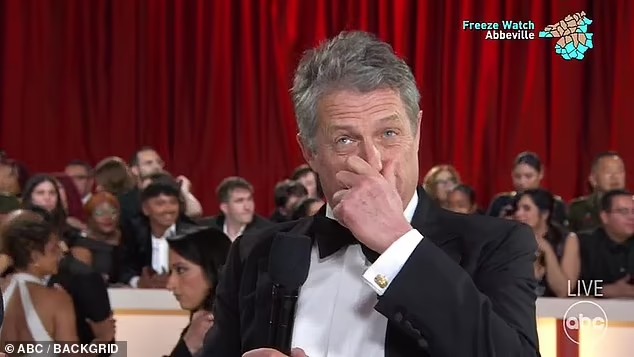 'It still must have been fun though, you had fun right?' Ashley said as she powered through the one-sided chat.
'Erm... almost,' the actor replied as he looked away.
Grinning and bearing the interview, the model asked: 'What are you wearing?' While Hugh offered an insightful: 'My suit.'
So following the toe curling incident here's a look at a host of other awkward red carpet incidents.....
John Travolta kisses Scarlett Johansson
During the 2015 Oscars viewrs lef cringing when then 61- year-old Johnd Travolta leant in to kiss a 30 -years old Scarlett Johansson
The actress appeared incredibly uncomfortable and frozen in horror while the Grease star wrapped his arm around her waist.
Despite his actions being slammed the young actress later insisted that there is 'nothing strange, creepy or inappropriate about John Travolta'.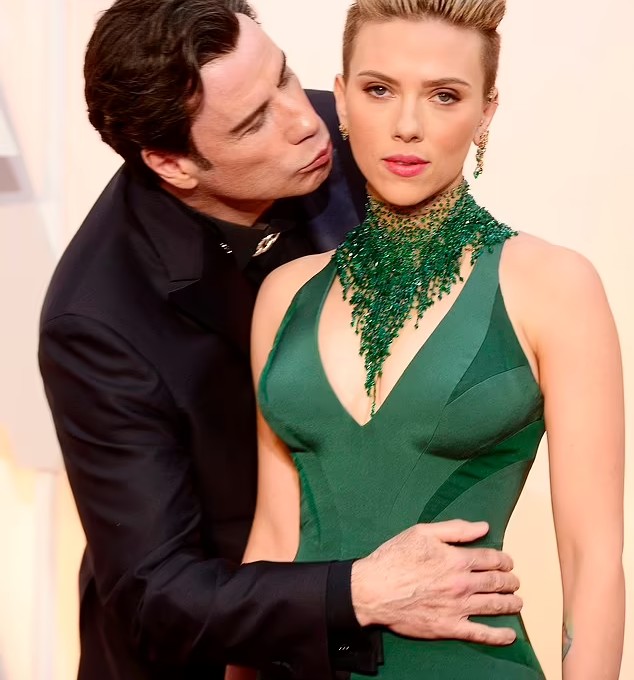 In a statement to the Associated Press, The Avengers star defended the 61-year-old, calling him a 'class act', and claiming the photo was just a victim of unlucky timing.
'The image that is circulating is an unfortunate still-frame from a live-action encounter that was very sweet and totally welcome,' she said. 'That still photo does not reflect what preceded and followed if you see the moment live'.
Kim Kardashian flour bombed
Back in 2012 Kim Kardashian was left humiliated when she was attacked with flour on the red carpet at her own perfume launch in West Hollywood.
An animal rights activist threw the cooking ingredient at the reality star which doused her head, hair and clothes.
The fire department was also called to the scene to inspect the substance, which after several minutes they determined as cooking flour.
Kim was quickly escorted from the premises to clean herself down before returning to laugh off the incident.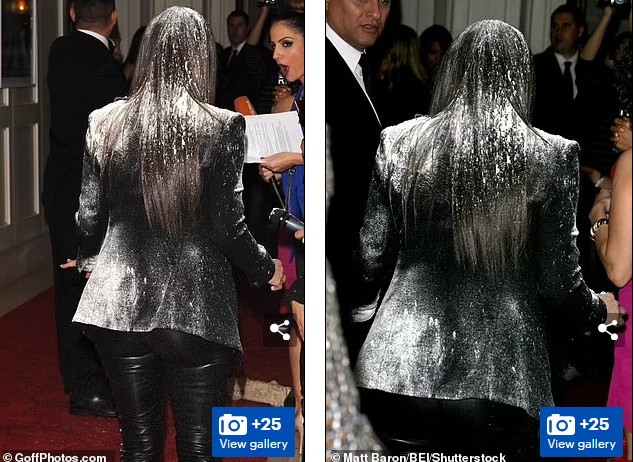 Angelia Jolie kissing her brother James Haven
More than a few eye-brows were raised when Angelina Jolie celebrated her Oscar win in 2000 by planting a big kiss on brother James Haven.
Their embrace sparked an outcry, not helped by her claims to be 'in love' with him.
Taking to the stage she said: 'I'm in shock, and I'm so in love with my brother right now'.
'He just held me and said he loved me, and I know he's so happy for me. And, um, thank you for that.'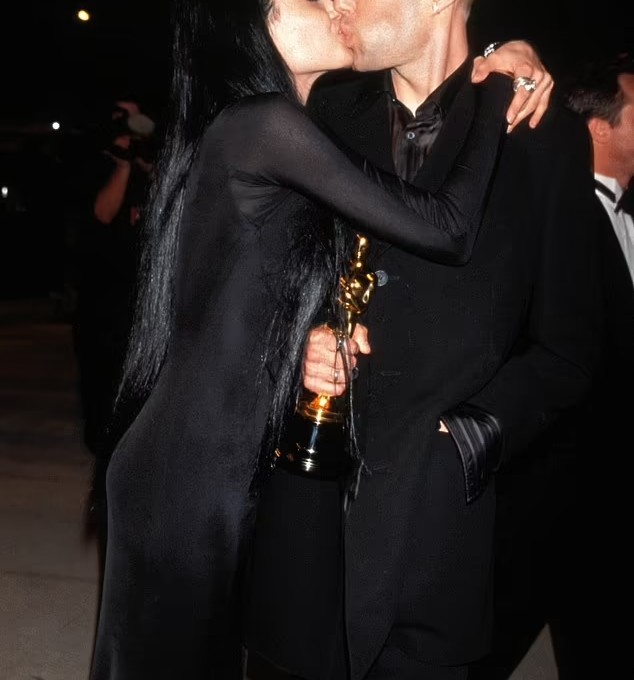 James later said of the incident: 'It was an amazing moment. Yet it was totally misconstrued'.
Machine Gun Kelly and Megan Fox's risqué PDA
Before rumours swirled that they had broken up, Megan Fox and Machine Gun Kelly packed on the PDA at almost every opportunity.
The 2021 Billboard was no exception and caused quite the stir as they groped each other and passionately made out right on the red carpet.
Fox had her hands all over MGK, even seen grabbing him below the belt while they posed for the cameras. Both celebs were showing tons of skin.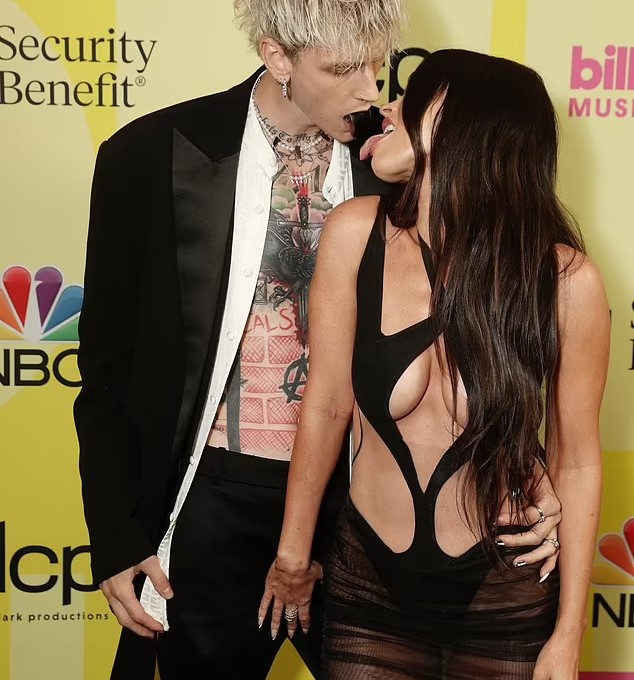 Emma Chamberlain and Jack Harlow's awkward Met Gala meeting
Jack Harlow and Emma Chamberlain's run in at 2022's Met Gala became an instant meme.
The influencer, who was hosting the star-studded arrivals, was left looking a little bemused after the singer told her he 'loved her' as he bid farewell.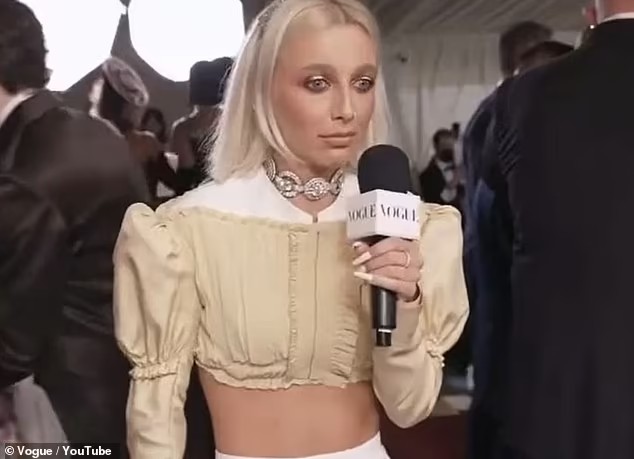 Emma looked down before breaking into fits of laughter following the would be lothario's flirting.
Taylor Swift NOT going home with 'lots of men'
Taylor Swift may write and sing songs about her love life, but she does not appreciate others making assumptions on that subject.
An Entertainment Tonight reporter learned that the hard way right before the 2015 Grammy Awards, when she joked about Taylor leaving the show with 'lots of men.'
The then 25-year-old Blank Space singer responded with an icy stare before denying anything of the sort
Host Nancy O'Dell was the one to slight Taylor on the subject of men in a comment that may have been meant as a light joke.
'You're going to walk away with more than a trophy tonight, I think, lots of men,' Nancy said to Taylor at the Los Angeles event on Sunday.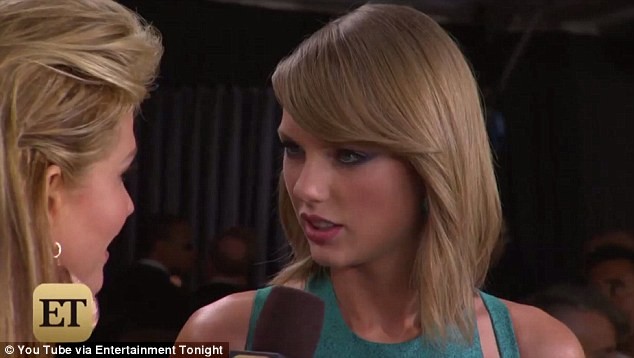 For a moment there was only an awkward silence from Taylor, who simply glared at her interviewer.
But then the Shake It Off singer seemed to take her own musical advice by answering the question directly.
'I'm not going to walk home with any men tonight,' Taylor said firmly.
She then added, 'I'm going to hang out with my friends, and then I go home to the cats.'
Amy Schumer takes a tumble
Amy Schumer revealed she purposefully on the Time's 100 red carpet back in 2015 after reporters started looking over her shoulder for someone more important.
The comedian took her tumble in front of then it couple Kim Kardashian and Kanye West before crawling along the floor in front of them.
Later that year on the Graham Norton Show, Amy explained that Kimye did not even crack a smile and said she was relieved they did not know who she was.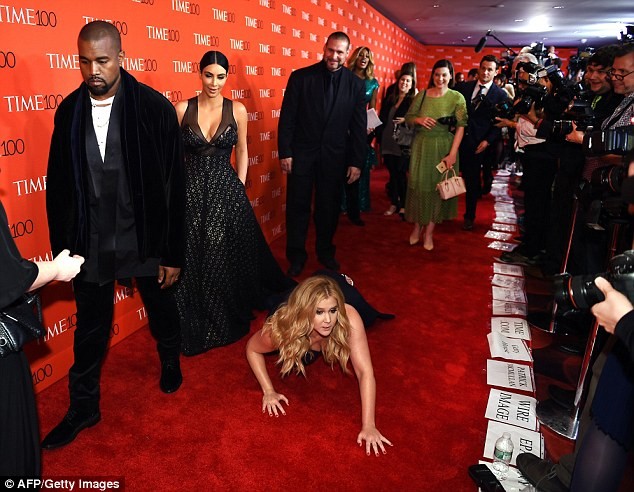 I was invited as one of the Time 100 most influential people even though no one here has heard of me,'
I was on the red carpet doing interviews and the journalists were looking past me to see if someone more important was behind me.
So all the reporters went crazy for Kim and Kanye and I've always thought falling over is the funniest thing, so I took a dive in front of them. I couldn't help myself.
'They didn't crack a smile which confirms they had no idea who I was, which is a relief.'
America Ferrera violated by nototious 'prankster'
America Ferrera was left shaken after notorious 'prankstrer' Vital Sediuk shockingly peered under her skirt during the 2014 Cannes Festival.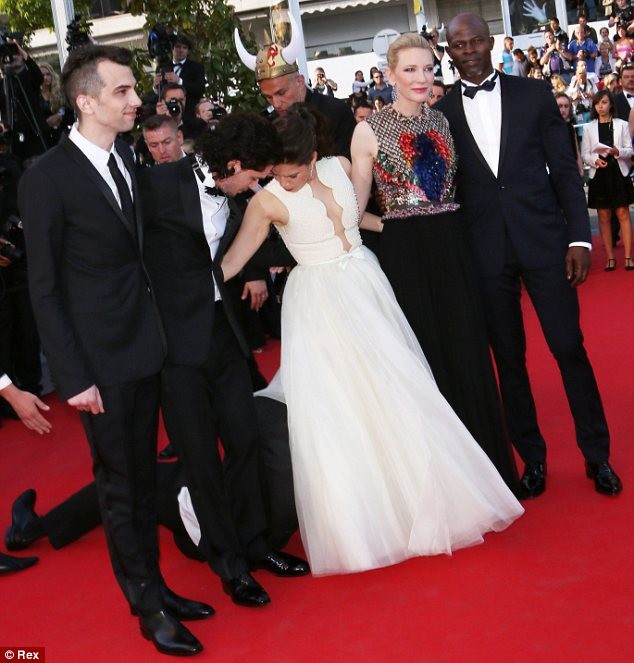 During the How to Train Your Dragon 2 premiere at The Palais des Festivals he ran onto the carpet where he lay on the ground and put his head underneath voluminous white dress as she posed for pictures with her co-stars.
Security quickly rushed out to remove the notorious pest while America remained calm but looked visibly upset.
However, her co-stars including Kit Harrington and Cate Blanchett were not impressed, and turned from the bank of photographers to look on in disgust at his actions.
Elsewhere the supposed funny man has also had run ins with Will Smith and songstress Adele.
Jerry Seinfeld refuses to hug Kesha
Jerry Seinfeld denied Kesha's three requesta for hug furing a very awkward exchange on the red carpet back in 2017.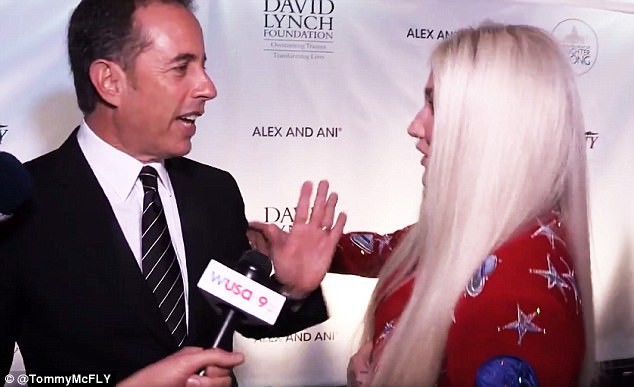 The Tik Tok pop star approached the then 63-year-old while he was being interviewed at the National Night of Laughter and Song event at the Kennedy Center.
'I'm Kesha I love you so much, can I give you a hug?' Kesha asked at the Washington, DC event.
'No thanks,' Seinfeld replied.
She tried two more times, but his reply remained the same and she quickly ran off in embarrassment.
'I don't who that was,' Seinfeld admitted.