Taylor Swift and Travis Kelce: Are They Really Dating?
While insider sources have hinted at a possible connection, there's more to the story.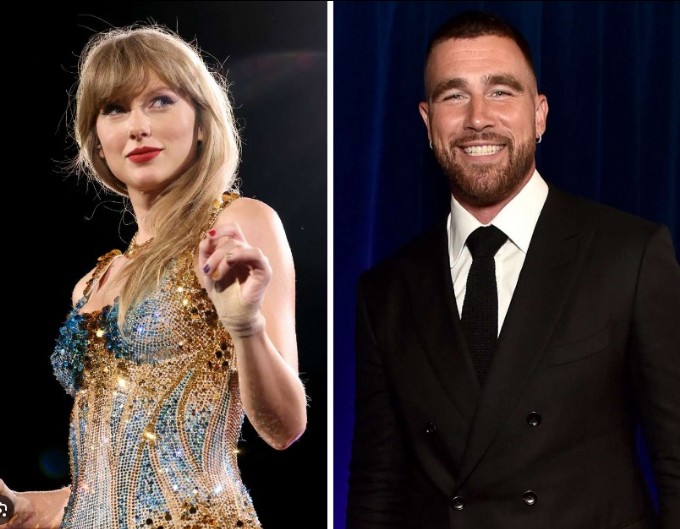 Travis Kelce, the star tight end for the Kansas City Chiefs, first made headlines when he revealed an amusing anecdote about Taylor Swift on the New Heights podcast in July 2023. He shared how he had attempted to give Swift a friendship bracelet with his phone number before one of her concerts at Arrowhead Stadium. Unfortunately, Swift's pre-show routines meant she didn't engage in conversations, leaving Kelce slightly disappointed. His brother, Jason Kelce, humorously speculated that Swift might still be upset about the Super Bowl loss involving Travis' Chiefs and Jason's Eagles. However, recent reports suggest that Taylor Swift and Travis Kelce may be quietly "hanging out." Sources revealed that Swift had met with Kelce during her visit to New York City a few weeks ago, adding an air of mystery to their connection.
The NFL community had its share of opinions on the rumored romance. Podcast host and former NFL punter Pat McAfee expressed his excitement for the potential couple, emphasizing the significance of this relationship compared to previous dating experiences for Kelce. Football fans joined in the discussion, with one fan jokingly stating they'd only believe updates about Kelce's knee if Swift reported them through song.
While neither party has confirmed the rumors, the possibility of a relationship between Taylor Swift and Travis Kelce has sparked a lot of excitement and speculation among fans and the media. Both are successful and high-profile figures in their respective fields, and the thought of them being together has captured the imagination of many.
If the rumors are true, it would be a fascinating match-up. Swift is known for her songwriting skills and her ability to connect with her fans through her music. Kelce is known for his athleticism, his sense of humor, and his dedication to his team. The two would certainly have a lot to offer each other, and their relationship would be one to watch closely.
Only time will tell if the rumors about Taylor Swift and Travis Kelce are true. However, the possibility of a relationship between these two stars has certainly captured the attention of the world.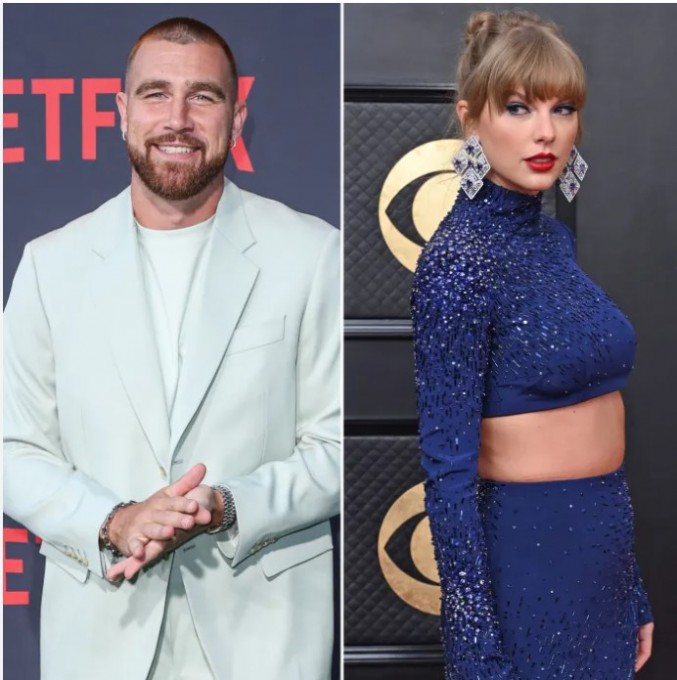 This isn't the first time Kelce's dating life has captured public interest. In April 2023, he was linked to Grammy-winning rapper Megan Thee Stallion after being spotted together at the Country Music Awards. While the rumors never received official confirmation, it's evident that Kelce and Megan Thee Stallion maintain a friendly connection on Instagram.

Back in January 2023, Kelce had openly shared his single status during an appearance on The Pivot Podcast. He expressed his focus on his profession and enjoying life as a single individual.

As for Travis Kelce's recent knee injury, it nearly posed a significant setback to his NFL career. The injury occurred in practice just before the season opener against the Detroit Lions, with initial concerns about a potential season-ending fracture. Fortunately, it turned out to be a deep bone bruise, offering hope for his return in week 2 against the Jacksonville Jaguars.

Travis Kelce's journey, both on and off the field, continues to captivate fans and curious onlookers. While the dating rumors with Taylor Swift remain unconfirmed, it's clear that Kelce's charismatic personality extends beyond the football field.
Is Taylor Swift a Billionaire Yet? Her Rising Net Worth in 2023
Taylor Swift's financial success continues to soar, and many are wondering if the global superstar is on her way to becoming a billionaire. While she may not have reached that milestone just yet, her wealth is steadily climbing.
In 2022, Taylor Swift made an impressive $92 million, solidifying her position as one of the highest-paid entertainers in the world. However, this is only the beginning of her financial journey. Projections for 2023 suggest that she could earn a staggering $345 million in a single year, setting the stage for a remarkable financial leap.
As of the latest Forbes analysis, Taylor Swift's net worth stands at a remarkable $740 million. This substantial wealth places her tantalizingly close to the billionaire's exclusive club. With her diverse income streams, including music, endorsements, and business ventures, she is steadily inching closer to this remarkable financial milestone.
For fans eager to catch Taylor Swift live in 2024, securing tickets has become a challenge due to her immense popularity. Tickets for her North American "The Eras Tour" are already sold out via Ticketmaster. However, there is still hope for those determined to attend her concerts. Tickets can be found on StubHub, where every order is backed by StubHub's FanProtect program, ensuring a secure and guaranteed ticket purchase.
While Taylor Swift's career continues to flourish, her personal life remains the subject of much speculation. As of now, Taylor Swift has not tied the knot, and she does not have any children. Her focus remains on her music, career, and ever-expanding empire.
As Taylor Swift's financial success continues to rise, the possibility of her joining the billionaire ranks becomes increasingly plausible. With each milestone she achieves, the world watches in anticipation to see if and when she will officially become a billionaire.