Taylor Swift Enjoys Lunch at Travis Kelce's Home in Kansas City Before His NFL Game
Taylor Swift, the renowned pop sensation, recently jetted from Burbank, California to Kansas City to be by her boyfriend Travis Kelce's side as he plays in his fourth NFL game in just five weeks. Arriving on her private jet, Swift touched down in Kansas City at approximately 12:30 PM EST, well in advance of the game's kickoff, signaling her unwavering support for the Kansas City Chiefs' star.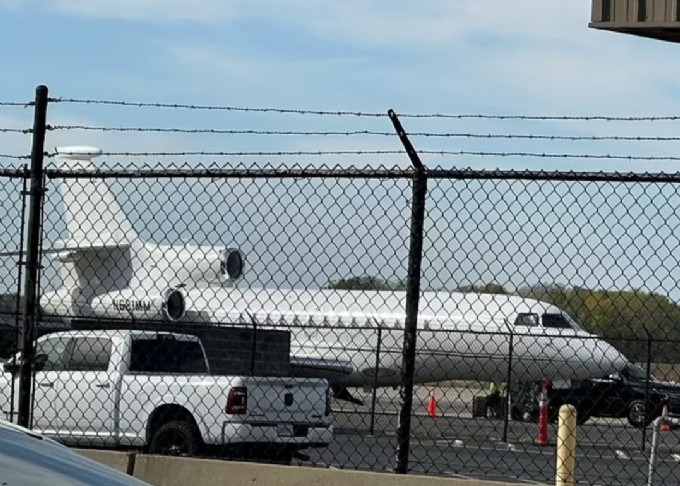 The singer was seen at several of Kelce's recent games, including matchups against the Bears, Jets, and Broncos. Their romance seems to be growing stronger with each passing week, as she continues to make an effort to support her beloved boyfriend.

Upon landing in Kansas City, Taylor Swift and her entourage headed directly to Travis Kelce's residence, where she was welcomed inside. Just 30 minutes later, a food delivery from the nearby restaurant 'First Watch' arrived at Kelce's house. The Chiefs' tight end, along with his family and friends, enjoyed lunch together before making their way to Arrowhead Stadium for the game.

Last weekend, Taylor Swift was in New York City with Kelce, and he then returned to Kansas City via Philadelphia. Rumors swirled about whether they would reunite in Kansas City for the game, and now, those speculations have been confirmed.

Taylor Swift is currently taking a break before her South American leg of the Eras tour, with her next performance scheduled in Buenos Aires on November 4. Coincidentally, this aligns with Kelce's bye week in the NFL, providing an opportunity for him to attend her concert and show his support, mirroring her dedication to his games.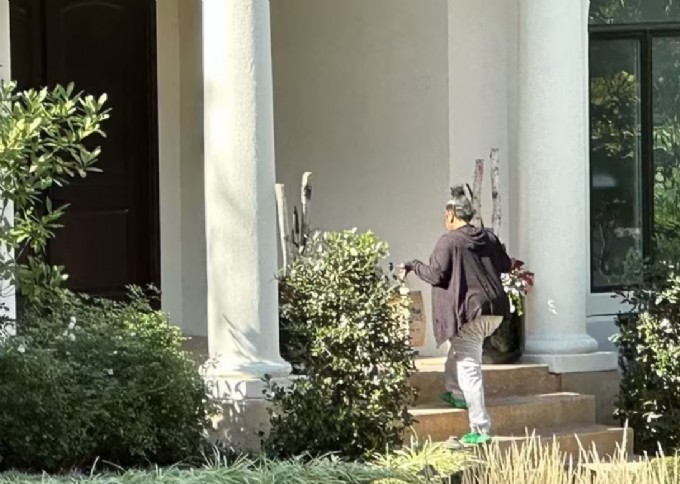 Taylor attended her first NFL game at Arrowhead Stadium on September 24 and traveled to MetLife Stadium a week later to watch Kelce's game against the Jets. While she skipped a trip to Minnesota for the game against the Vikings, she returned to Arrowhead for the Chiefs' victory over the Broncos last Thursday.

At each game, Swift has joined Kelce's friends and family in the VIP boxes before heading back to Kelce's home post-game.

Adding to their story, Kelce recently purchased a luxurious mansion in the suburbs of Kansas City for around $6 million. The Leawood-based property is rumored to feature a waterfall, swimming pool, and even a mini-golf course, providing them with more privacy amidst their high-profile relationship.

Sources suggest that Travis Kelce is fully committed to his romance with Taylor Swift and plans to accompany her on the South American leg of her Eras tour, which begins in November. Both are deeply in love and are making long-term plans. The duo's relationship is growing stronger, as they share common interests and a passion for their respective careers.

After her performances in Argentina, Taylor Swift heads to Brazil for a three-night stint in Rio de Janeiro, and Travis Kelce intends to be by her side during this time. However, Kelce will need to return to Kansas City to prepare for his team's Super Bowl rematch against the Eagles on November 20.

Following this, Taylor has three concerts in Sao Paulo from November 24-26, coinciding with Travis Kelce's game in Las Vegas against the Raiders on November 26. This aligns with the conclusion of the Eras Tour until February, allowing the couple ample time to rekindle their romance on American soil. The future certainly looks promising for the smitten pair.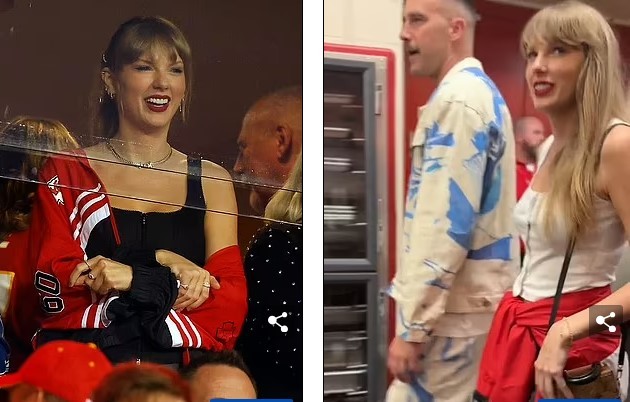 Taylor Swift Travis Kelce Age Difference: Taylor Swift, the internationally acclaimed pop superstar, is 31 years old. In contrast, Travis Kelce, known for his prowess on the football field as a tight end for the Kansas City Chiefs, is 32 years old. Their close ages are just one factor contributing to the success of their high-profile relationship.

Taylor Swift Travis Kelce Reddit: Discussions about Taylor Swift and Travis Kelce's relationship can be found on various social media platforms, including Reddit. Fans and curious users often share their thoughts, speculations, and updates about the celebrity couple on Reddit forums dedicated to entertainment news and celebrity relationships.

Taylor Swift Travis Kelce House: Travis Kelce recently acquired a stunning mansion in Leawood, a suburb of Kansas City, for an estimated $6 million. The mansion reportedly features luxurious amenities such as a waterfall, a swimming pool, and even a mini-golf course. This lavish residence offers the couple a private and comfortable space to spend quality time together.

Taylor Swift Travis Kelce Twitter: While both Taylor Swift and Travis Kelce have active Twitter accounts with millions of followers, their relationship is generally kept private, and they don't frequently share personal details or updates about their romance on the platform. Instead, their Twitter accounts mainly focus on their respective careers, interests, and philanthropic activities.

Taylor Swift Travis Kelce Costume: The couple's costume choices, particularly those worn during Halloween or other special occasions, have garnered attention. Halloween provides an opportunity for celebrities like Taylor Swift and Travis Kelce to showcase their creativity with unique and often impressive costumes. Their choice of costumes has become a point of interest and admiration among fans and followers.