Taylor Swift Eras Tour review: The singer shows incredible things come to those who wait
It's a Friday night and I'm a long way from home, having swapped the cool streets of London for the balmy heat of Arizona - Glendale, Arizona to be precise, which this weekend has been renamed Swift City.
And there's quite literally no place I'd rather be, as I've just witnessed Taylor Swift put on the show of a lifetime on the opening night of The Eras Tour.
A whopping 70,000 people packed inside State Farm Stadium to go on a journey with Swift through the different eras that make up her career, a musical spectacle spanning 17 years of songs, sparkly dresses, and screaming fans.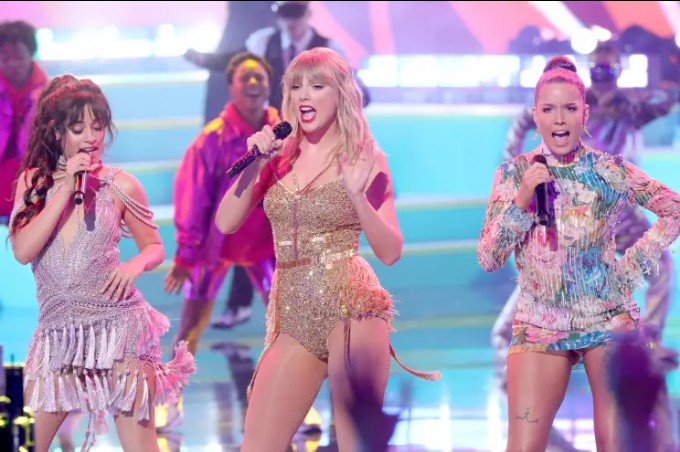 Everywhere I look people are wearing beaded dresses, cat ears, cardigans and quirky handmade costumes they put their blood, sweat and tears into - one woman is dressed as a giant disco ball, another is dressed as Woody from Toy Story, a funny take on Swift's song Cowboy Like Me. Some have come as frogs, an "in-joke" the fandom shares online.
Many of these same fans travelled from far and wide to be here tonight after fighting to get tickets for The Eras Tour amid a Ticketmaster fiasco that saw the general sale cancelled and some paying over $5,000 in resale fees to secure their place... It's fair to say there was a lot riding on this show.
All were eager to see the biggest concert event of the year, as Taylor Swift recommenced touring after five years away - and she certainly proved it was worth the wait.
Support acts GAYLE and Paramore warmed up the crowd, with Hayley Williams belting out some fan favourites including The Only Exception and Misery Business before a countdown clock appeared on screen and it was time for the main event.
For weeks Swifties had been speculating Swift would open the show with the recently released Lavender Haze, but when they thought she was going to zig, the superstar zagged and instead went for a track from Lover to kick things off, playing Miss Americana & The Heartbreak Prince.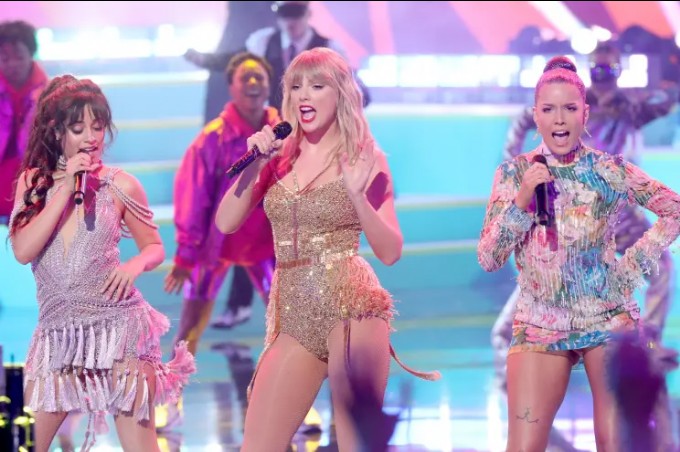 Large pastel fans were waved by dancers on stage as Swift appeared in the middle of the giant catwalk wearing a bedazzled bodysuit and matching boots.
The song quickly transitioned into Cruel Summer with thousands cathartically shrieking "he looks up grinning like a devil" in unison after four years of waiting for this moment. Now that the time had arrived it proved quite emotional - and clearly Swift was also feeling similarly as she told the crowd: "I don't know how to process all of this and that way it's making me feel right now."
But everyone had plenty of time to sort through their feelings as Swift worked her way through a whopping 44 songs in just over three hours, going from the Lover Era to Fearless, Evermore, Reputation, Speak Now, Red, Folklore, Taylor Swift, 1989, Taylor Swift and rounding off the night with some new material from Midnights.

And while there was definitely something for everyone on the setlist, I fear a few fans might be disappointed by the choices that were made - especially if they were hoping to hear plenty of tracks from Speak Now or the self-titled debut album, as both only got one song each on the night.
I'd definitely be curious to find out how Swift selected the songs for each era, with over 200 tracks in her discography to choose from it can't have been an easy task to narrow the options down to fit one show.
However, if your favourite track didn't make the cut, I wouldn't worry too much as the star announced she plans on performing a different acoustic song each night of the tour, so you might still get to hear it live.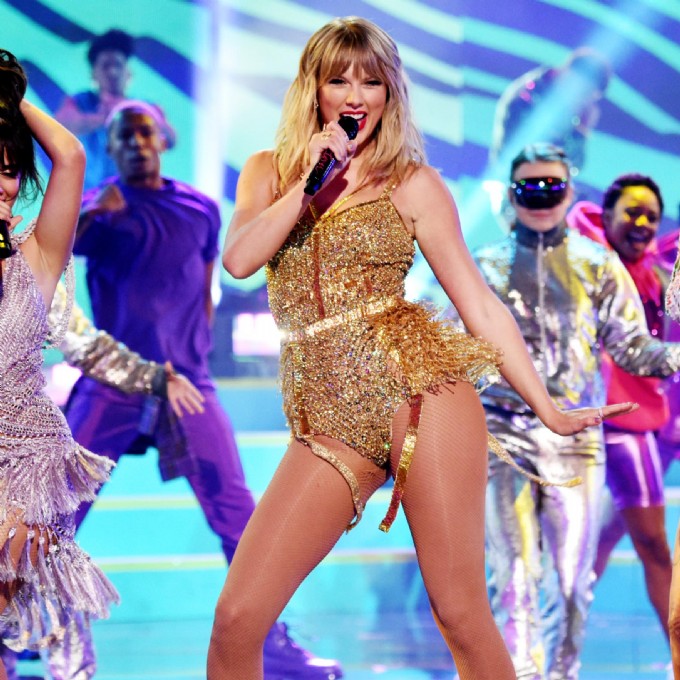 For the opening night on March 17, the special song was Mirrorball from the Folklore album, a song that Swift described as being a rambling way to tell her fans that she "loves them" and also that she needs their "constant attention".
She then moved on to a stripped-down piano version of the first record she ever put out, Tim McGraw, a performance which sent shivers down my spine as the whole stadium lit up in twinkling blue lights when Swift softly crooned, "You said the way my blue eyes shined put those Georgia stars to shame that night, I said that's a lie..."
From start to finish The Eras Tour is a non-stop party, with dazzling visuals, fabulous costumes, confetti, fireworks, actual fire and plenty of throwbacks. The choreography was 10/10, filled with fun and sassy moves and lots of spinning around in floaty dresses while strumming a sparkly guitar - this is the Taylor we all know and love at her absolute best.
Swift's music and style has matured and evolved through the eras as she has grown. An obvious example of this is that she's switched her cowboy boots for sparkly knee-highs, but some things never change, as is evident from the humourous and raw moments mixed in along the way. At one point she cracks jokes about how she loves writing songs that teach men "step-by-step how to say they are sorry" and compares her album releases to some kind of "weird live-streamed autopsy" due to the autobiographical nature of her songwriting.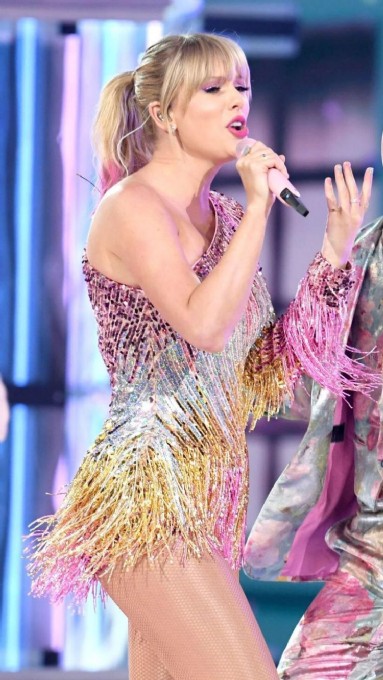 If you're attending the tour soon or thinking of buying tickets for international dates when they're announced, I have just one small piece of advice... If you're anything like me and plan on dancing and singing/screaming the night away be sure to wear comfy shoes and have a nap before the show starts as this was like an intense three-hour, full-body workout.
I don't know how Taylor Swift does it because I'm shattered, my feet hurt from wearing heels and I've lost my voice and I was only watching the show from the sidelines.
Nonetheless, I had a marvellous time at the Eras Tour and would do it all again tomorrow and the next day and the next day if I could...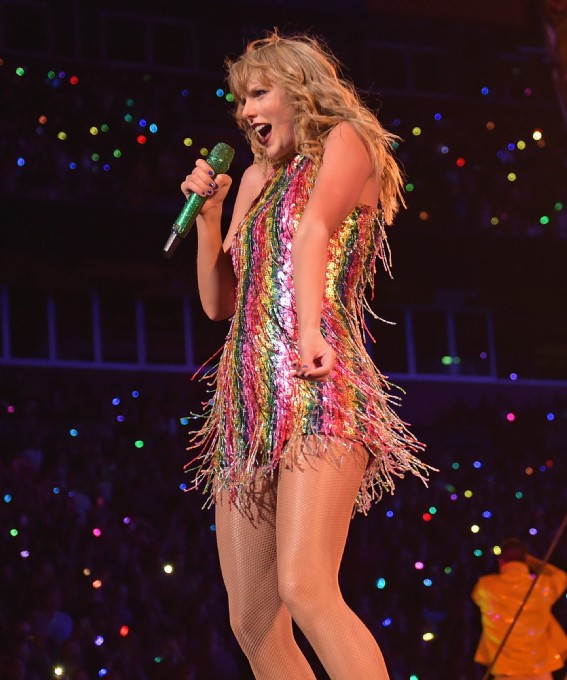 Taylor Swift ticket prices are dropping. How much are they now?
ust a month ago, tickets started at $290 before fees for the same show.
That's over $100 in savings just for waiting a month to scoop up seats.
And while all other shows on the 'Eras Tour' are still quite expensive, we'd bet that they'll become more affordable as show dates approach.
Don't believe us?
Well, look what you made us do.
For a closer look at ticket prices now versus a month ago, be sure to keep scrolling — we've got all the cheapest tickets from Feb. 17 and now, just two days before the tour officially launches.
All prices were found at the time of publication and are subject to fluctuation.