Taylor Swift rocks a pink rhinestone leotard and a glittering black-and-red outfit as she kicks off Eras tour in Arizona with huge 44-song set list
The 33-year-old superstar — who recently dropped four new songs — took over the Phoenix suburb of Glendale this weekend, drawing an estimated 150,000 superfans to the city, which the Mayor renamed in her honor.
Swift stunned on stage at the State Farm Stadium in 'Swift City,' flaunting her incredible figure and giving a powerhouse performance that did not disappoint.
The 12-time Grammey winnder winner conquered the stage in shimmering knee-high boots and sheathed her legs in nude tights.
At one point in her jaw-dropping performance, Taylor sipped into a bedazzled silver blazer before donning a fringed champagne minidress and a sultry one-legged black bodysuit adorned with ruby red snakes.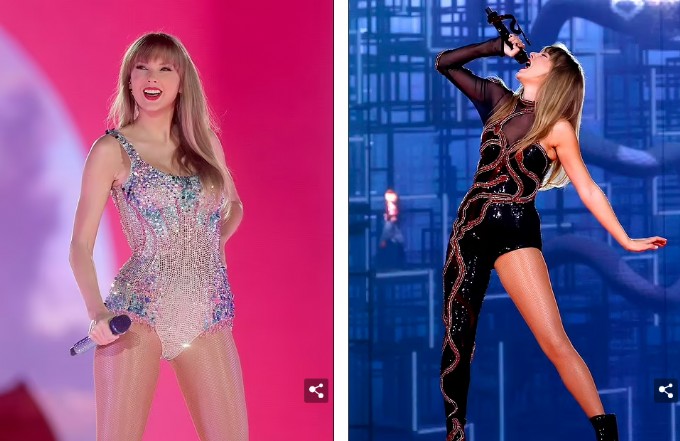 Some of her other striking looks included a pale purple pleated dress with ruffles, which she appeared to wear during some of her more relaxed tunes.
The show ended up featuring a staggering 44 songs throughout the evening, including the extended 10-minute version of All Too Well, which was featured as a bonus track on the rerecorded version of her hit album Red.
In total, she performed for 3 hours and 15 minutes.
Although her new Midnights songs got significant spots in the setlist, Taylor made sure to play some of her recent tunes from her surprise releases Folklore and Evermore.
One of her sets featured a see-through cabin that she sat upon while singing, which was reminiscent of a set design she previously employed while performing Folklore songs.
Fans of Taylor's earlier country music got a special treat toward the end of her show when she performed an acoustic version of her first-ever single Tim McGraw, which became a top 40 hit.
She also showed off some of her guitar-playing skills with an acoustic version of her Folklore song Mirrorball.
The U.S. leg of Taylor's sixth headlining tour will be taking the country by storm for the next five months, concluding with a slate of Los Angeles concerts in August.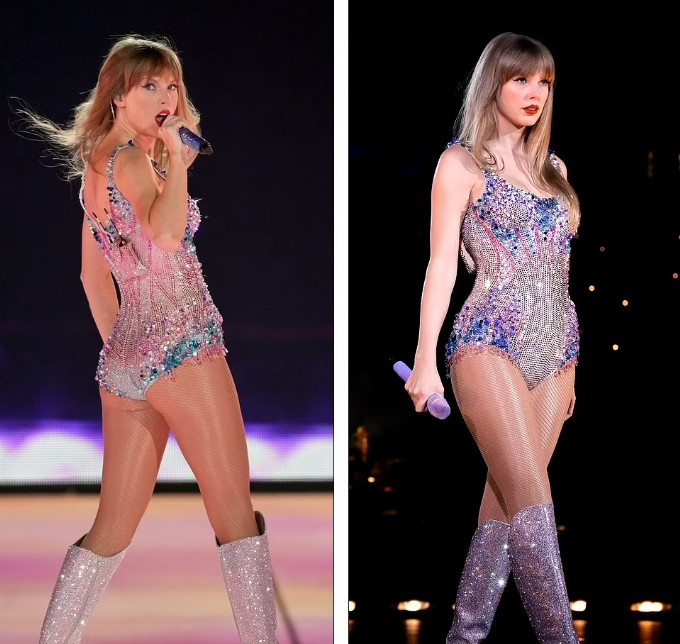 The massive launch comes after Ticketmaster's catastrophic pre-sale debacle, which left pre-verified fans waiting in a virtual line for hours and others unable to purchase tickets at all.
The organization finally apologized to Swift and her fans, citing bot attacks and massive demand as the culprits.
The controversy triggered a lawsuit from fans and a furious response from Swift herself.
Fans who were successful in getting tickets also complained about the exorbitant prices, which were due to Ticketmaster's dynamic pricing scheme, which raises the prize significantly when demand is high.
Other major artists including Bruce Springsteen have also been lambasted for letting the ticket seller boost the price of their tickets, which priced out many working class fans.
Fortunately, Swift still had reason to celebrate last month after she made history at the Grammys yet again.
Swift won Best Music Video for her romantic drama, All Too Well: The Short Film making her the first person to win the category with a sole directing credit for their own music video.
'I can't put into words what this means to me. For The Recording Academy and my peers to acknowledge me as a director, and in doing so, acknowledge my work to try and reclaim my music… I'm blown away,' Swift tweeted after the victory.
The Look What You Made Me Do singer also thanked 'fans who willed this to happen.'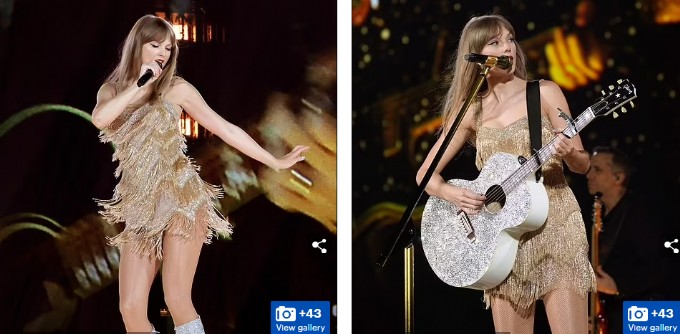 It marked Swift's 12th Grammy Award, after earning 46 nods through her career, which has spanned multiple genres and made her arguably the most famous pop star.
Over the past few years, Swift has begun to spend more time behind the camera as the sole director of her music videos The Man (2019), Cardigan (2020), Willow (2020), Anti-Hero (2022) and Bejeweled (2022).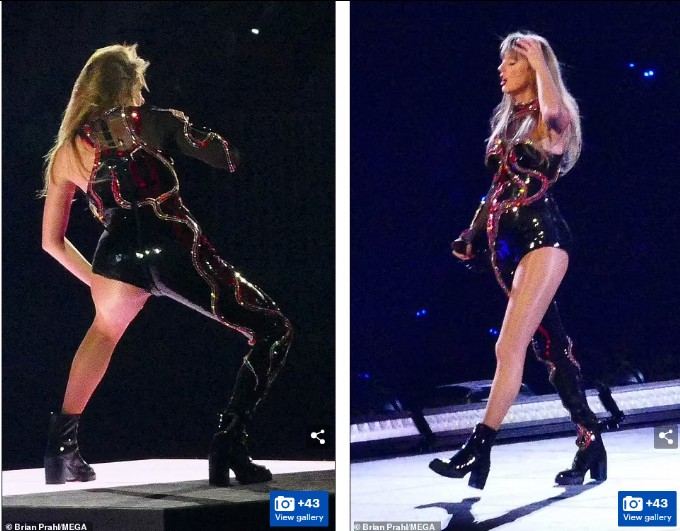 In December, she announced her plans to direct her first feature for an original script that she wrote.
Her project will be produced by Searchlight Pictures, which is the studio behind a number of critically-acclaimed flicks, including Nomadland and The Shape of Water.