Taylor Swift's '1989' - The Next Big Rerecording Revolution
This monumental release marks the latest milestone in her ambitious quest to regain control of her early catalog. Swift's 'Taylor's Version' project, initiated in response to the sale of her former record label, has emerged as a phenomenal success, shattering records and dominating the music industry.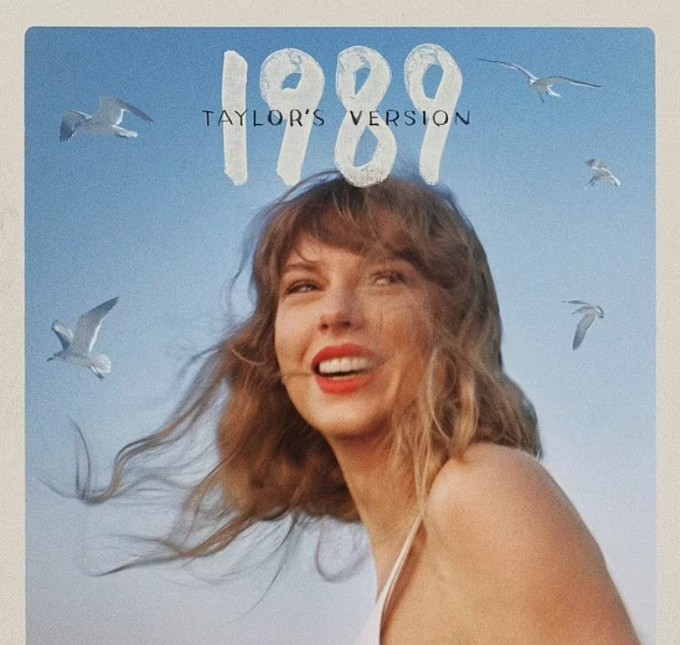 "1989," the original album, has maintained a steady presence in Billboard's Top 20 album chart for several months. Featuring chart-topping hits like "Shake It Off" and "Blank Space," the album enjoyed immense success upon its initial release in 2014. This year, Taylor Swift reintroduced these tracks on her record-breaking Eras Tour, captivating audiences across the globe.

However, Swift's fans are in for an exhilarating treat with the impending release of "1989 (Taylor's Version)" on Friday. This is the fourth installment of Swift's remakes, and every release has debuted at No. 1, with progressively more staggering numbers. "Fearless," in early 2021, started with an equivalent of 291,000 sales in the United States. "Red," enriched by an extended 10-minute version of "All Too Well," reached 605,000 sales later that year. In July, "Speak Now" hit the shelves with an impressive 716,000 sales, including a remarkable 268,500 copies sold on vinyl LP.

Each rerelease boasts deluxe packaging, a rainbow of colored vinyl variants, and a generous assortment of "vault" bonus tracks that keep fans excited. Taylor Swift has also offered themed merchandise, including a charming sea gull-adorned sweater (inspired by the new album cover) for $74.89 and a nostalgic View-Master-style device for $19.89.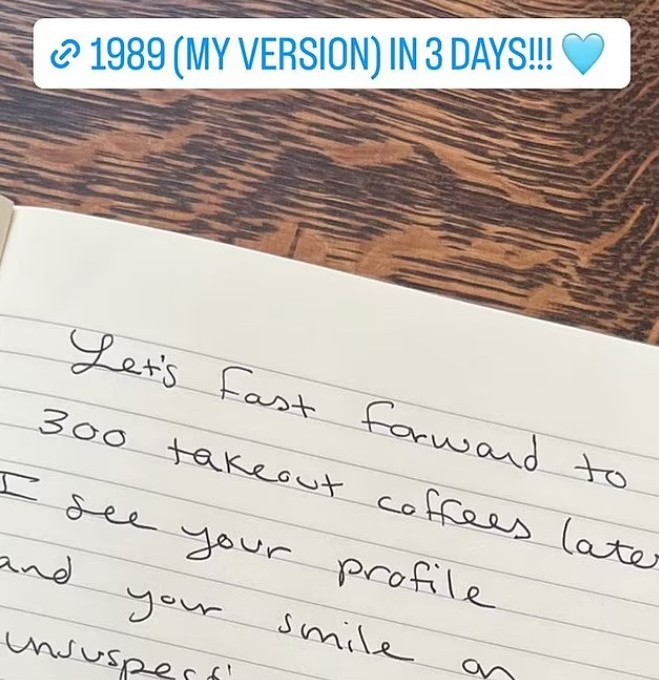 While it's impossible to predict the magnitude of "1989 (Taylor's Version)," Taylor's label, Republic Records, has kept any projections under wraps. Nonetheless, considering the resounding success of previous rereleases, the enduring popularity of the original album's tracks, and Swift's omnipresence in popular culture, music enthusiasts are anticipating a blockbuster debut. This comes in a year that has already witnessed major album releases from artists like Morgan Wallen, Drake, Olivia Rodrigo, and Travis Scott.

Taylor Swift has been skillfully building anticipation for "1989 (Taylor's Version)" since its announcement in August. She partnered with Google for an online puzzle revealing clues about the album's "vault" tracks, which promptly crashed due to the immense response.

Swift first disclosed her intention to rerecord her albums in the summer of 2019, driven by her desire to regain control of her music after her former label's sale to Scooter Braun. At the time, the music world was skeptical about the prospects of rerecordings, but when "Fearless (Taylor's Version)" was released, it exemplified Swift's ability to rally her dedicated fan base.

Billboard's Managing Director of Charts and Data Operations, Keith Caulfield, reflected on this transformation, stating, "When the rerecord process started with her, it was this curiosity, where no one really knew what it could do. But they have turned into a phenomenon unto themselves."

Taylor Swift's ongoing world tour, poised to gross over $1 billion in ticket sales by its conclusion, has significantly boosted her entire catalog. At times this year, at least ten of her albums, including the original versions, have held positions in the Billboard 200, the flagship albums chart.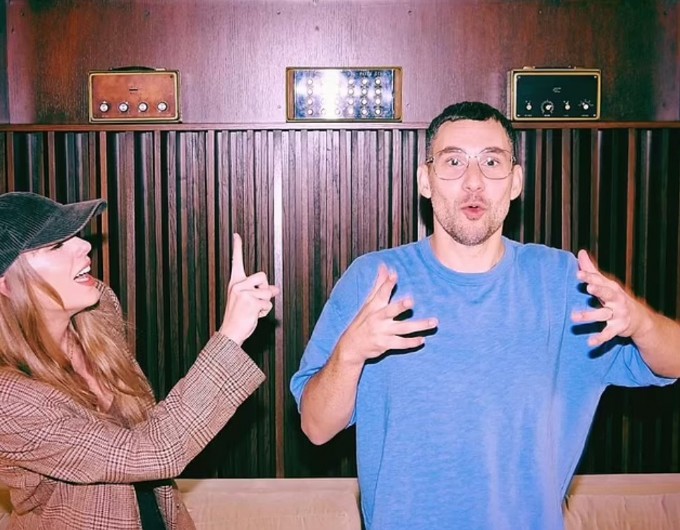 However, with each rerecorded album release, the sales of the corresponding original versions have suffered. "Fearless (Taylor's Version)" led to a 20 percent decline in sales of the original in the year following its release, according to Luminate, the tracking service for Billboard's charts. "Red" saw a roughly 45 percent drop. Neither has appeared on the Billboard 200 since 2021.

Jaime Marconette, Luminate's Senior Director of Music Insights and Industry Relations, emphasized the impact of rerecordings on the originals. Swift's announcement of "Speak Now (Taylor's Version)" immediately generated a 75.7 percent increase in total consumption for the original. However, when the new version was released, the original's performance dipped, with a 59 percent decline over a 14-week window.

As "Speak Now (Taylor's Version)" currently holds position No. 18 on the chart, the original version has vanished from the chart entirely. The impact of these rerecordings on Shamrock Capital's estimated $300 million investment remains to be seen. Swift's negotiated deal with Universal Music, Republic's parent company, granting her ownership rights to her recordings, guarantees her greater earnings from the new versions compared to the old ones.

As the release of "1989 (Taylor's Version)" approaches, Taylor Swift has been using social media to fuel excitement, sharing handwritten lyrics and other teasers with her fans. Physical copies of the album, both vinyl and CD, have been dispatched to brick-and-mortar stores in substantial quantities, including indie record shops. These shops, which have experienced tremendous success with Swift's recent releases, are well-prepared for the immense demand for "1989," with supply chain issues resolved.

Carl Mello of Newbury Comics, a music and collectibles chain with stores across the Northeast, observed, "I've never seen somebody who has occupied so many spots in our Top 40 vinyl records list at the same time, consistently for months and months." Swift's influence on vinyl sales in his stores is substantial, potentially accounting for 15 percent of total vinyl sales.

As the music world eagerly awaits the release of "1989 (Taylor's Version)," Taylor Swift's rerecording project continues to be an unprecedented success, reshaping the landscape of the music industry and securing her place as a visionary artist and businesswoman."
Taylor Swift's whereabouts on any given night can vary, from attending industry events to being on tour. For the latest on where Taylor Swift is tonight or what she's up to, check out entertainment news sources and her official social media profiles for updates.
Taylor Swift's whereabouts on any given night can vary, from attending industry events to being on tour. For the latest on where Taylor Swift is tonight or what she's up to, check out entertainment news sources and her official social media profiles for updates.
Taylor Swift Age: A Timeless Pop Icon

Taylor Swift, the globally renowned pop sensation, was born on December 13, 1989, making her currently 33 years old. Despite her age, she continues to dominate the music industry with her timeless hits and evolving artistry.

Taylor Swift Husband: Love and Relationships

Taylor Swift has been in a relationship with American football tight end for the Kansas City Chiefs of the National Football League player Travis Kelce

Taylor Swift Tour: A Spectacular Musical Journey

Taylor Swift's concert tours are legendary. While I don't have information on her upcoming tours after 2021, she is known for her electrifying live performances. Stay tuned to her official website or music news outlets for updates on future tour dates.

Taylor Swift Instagram: A Peek into Her Life

Taylor Swift's Instagram is a window into her world. Her profile, with millions of followers, features a mix of personal moments, music updates, and insights into her creative process. Follow her on Instagram to stay connected with her visual journey.

Taylor Swift Announcement Today: Keeping Up with Taylor's News

Taylor Swift frequently surprises her fans with exciting announcements. To know the latest news and updates from her, including new music releases or projects, keep an eye on her official website and social media channels.

Taylor Swift Tickets Price: Attending Her Concerts

Taylor Swift's concert ticket prices can vary depending on the tour and seating options. For information on ticket availability, pricing, and where to purchase them, visit official ticketing websites or authorized ticket vendors.

Taylor Swift Twitter: Following Her Online Presence

Taylor Swift's Twitter account is where she shares her thoughts, connects with fans, and sometimes drops hints about her work. Follow her on Twitter to get real-time updates and insights directly from the artist.

Where is Taylor Swift Tonight: Exploring Her Activities

Taylor Swift's whereabouts on any given night can vary, from attending industry events to being on tour. For the latest on where Taylor Swift is tonight or what she's up to, check out entertainment news sources and her official social media profiles for updates.
Create your own "1989 Taylor's Version" album cover with a cover generator. Customize the artwork to reflect your unique vision of this iconic album.
1989 Taylor's Version Cover Generator: Personalize Your Album Art
While 1988 isn't part of Taylor Swift's discography, fans can have fun imagining what a "Taylor's Version" of an album from that era might sound like. Let your creativity run wild!
1988 Taylor's Version: A Journey Back in Time
Taylor Swift's official merchandise for "1989" is a must-have for fans. Explore a range of products, from clothing to collectibles, and celebrate this album in style.
Taylor Swift 1989 Official Merch: Wear the Legacy
The release date for "1989 Taylor's Version" is eagerly anticipated. Get ready to immerse yourself in Taylor Swift's reimagined masterpiece and enjoy the nostalgia of this iconic album.
Taylor Swift 1989 Taylor's Version Release Date: The Countdown Begins
The "1989" vault is a treasure trove of unreleased tracks and hidden gems. Taylor Swift's vault songs provide a deeper connection to the album, offering a rich listening experience.
Taylor Swift 1989 Vault: Hidden Musical Treasures
"1989" by Taylor Swift is a musical masterpiece. Delve into the deluxe edition's tracklist to discover all the enchanting songs that made this album a hit.
Taylor Swift 1989 Songs Deluxe List: Explore the Complete Tracklist
With "1989 Taylor's Version" redefining the music industry, fans can create their own versions. Customize playlists, artwork, and more to enjoy this iconic album in your unique way.
1989 Taylor's Version Make Your Own: Unleash Your Creativity