Taylor Swift's Romantic Tango Kickoff in Argentina: Sparkling Performance and Surprise Tracks Delight 70,000 Fans
The 33-year-old singer brought her signature style to the stage, dazzling in a pink sequin bodysuit and matching boots.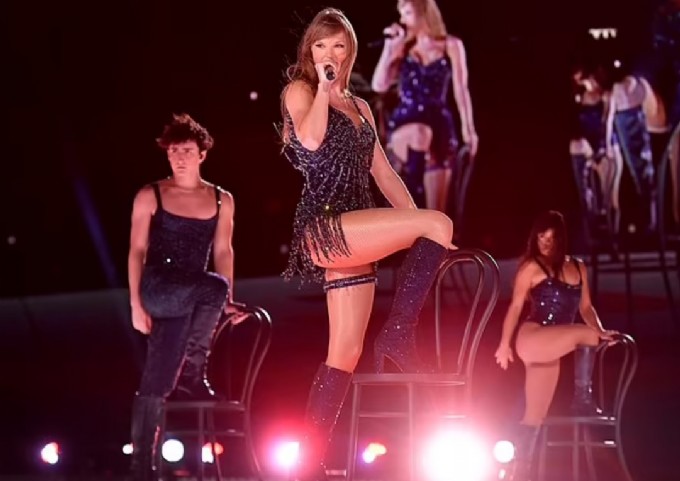 Adding an extra layer of excitement to the night, Taylor surprised her fans by incorporating two new songs into her setlist: "The Very First Night" and "Labyrinth." The latter features telling lyrics that have sparked speculation about her blossoming romance with NFL star Travis Kelce, stating, "oh no, I'm falling in love again." While Travis was absent from Friday's show, reports suggest he will be joining Taylor for the weekend performances before returning to the U.S. for Monday's practice.
The Grammy-winning artist showcased a series of glamorous looks throughout the performance, starting with the eye-catching pink bodysuit and later transitioning into a hot pink blazer dress, a gold and silver romantic gown, an olive-toned gown, a two-piece beaded blue outfit, and a dreamy pastel purple gown. The fashion parade concluded with Taylor donning a glittering silver dress and a lavender fur coat, creating a visual spectacle for her adoring fans.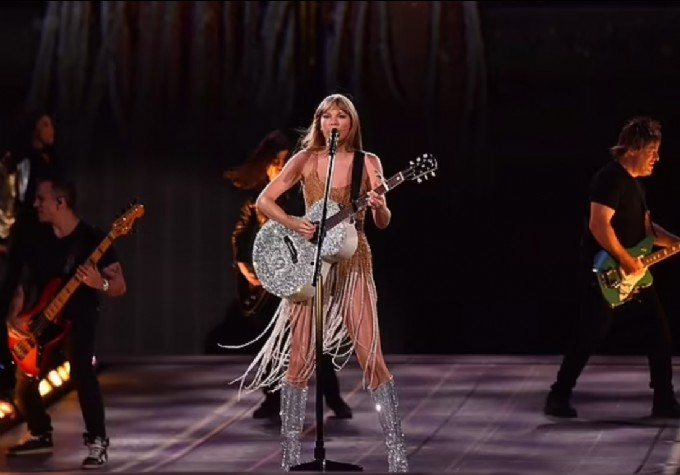 Sabrina Carpenter, 24, served as the opening act for the show, exuding style in a white bustier-style mini dress and chunky silver boots adorned with embellished crystal hearts.
Despite Travis Kelce's absence from the opening night, fans remain hopeful to catch a glimpse of the Kansas City Chiefs' tight end during the tour. Taylor has been actively supporting her new beau at NFL games, hosting watch parties and attending several matches at Arrowhead Stadium.
Taylor Swift's whirlwind romance with Travis Kelce has captivated fans across America, with the pop star frequently attending his games and the couple making headlines for their public appearances. The international leg of the Eras Tour marks Taylor's first time performing in South America, and fans have eagerly camped out for months in anticipation of witnessing her live.
The Estadio River Plate Stadium in Argentina has become a hub for devoted "Swifties," with fans expressing concerns about rising ticket prices and the scarcity of supplies for popular friendship bracelets. The anticipation for Taylor Swift's tour is evident as fans eagerly await the star's performances in South America, Brazil, and subsequent stops in Asia and Australia until August 2024.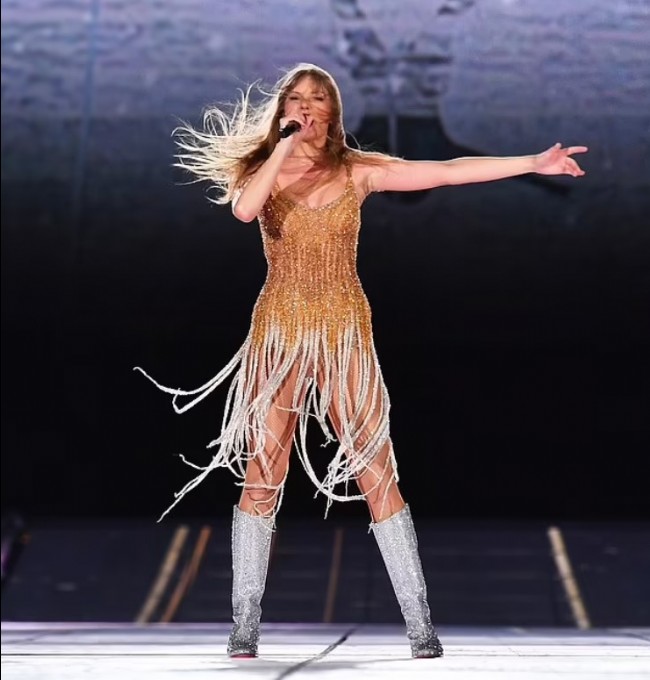 Beyond the excitement of live performances, Taylor Swift's Eras Tour is making history in terms of earnings. Estimates suggest that the tour is set to net an astounding $4.1 billion, making it the most lucrative tour ever by a single artist. Swift's tour has not only contributed to her immense wealth but has also injected billions into the U.S. economy through extensive travel, ticket sales, and merchandise opportunities for her dedicated fanbase.
As the Eras Tour continues its international journey, Taylor Swift remains at the forefront of the music industry, creating unforgettable moments for fans worldwide and solidifying her status as one of the most successful and influential artists of her generation. The tour's documentary-style film, which premiered last month, further contributed to Swift's success, earning $95-$97 million at the domestic box office during its opening weekend.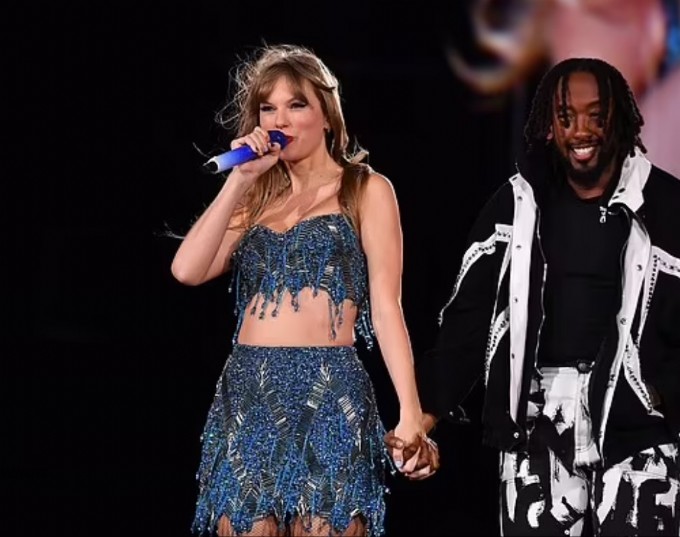 Is Taylor Swift a Billionaire Now? Yes, Taylor Swift is a billionaire now. aylor Swift's net worth was in the hundreds of millions of dollars. Whether she has become a billionaire since then would depend on various factors like her business ventures, album sales, and other financial activities
Taylor Swift's Real Name: Taylor Swift's real name is Taylor Alison Swift.
Does Taylor Swift Have Tattoos?: As of my last knowledge update, Taylor Swift did not have any known tattoos. However, keep in mind that personal choices, including getting tattoos, can change, and new information may have emerged since then.
Taylor Swift's Ethnicity: Taylor Swift is of predominantly English and Scottish descent. Her family background is primarily European, and she was born in Reading, Pennsylvania, USA.
Taylor Swift Tickets: For information about Taylor Swift tickets, including upcoming tour dates and ticket availability, it's recommended to visit official ticketing websites or Taylor Swift's official website.
Taylor Swift Twitter: Taylor Swift's official Twitter account is @taylorswift13.
Taylor Swift Announcement Today: I don't have real-time information on announcements made today. Please check Taylor Swift's official social media accounts or reliable news sources for the latest announcements.
Taylor Swift Instagram: Taylor Swift's official Instagram account is @taylorswift.
Where is Taylor Swift Tonight: I don't have real-time information, so I can't provide her current location. For up-to-date information on Taylor Swift's whereabouts, you may want to check her official social media accounts or recent news updates.
Taylor Swift Husband: As of my last knowledge update, Taylor Swift is not married. However, her relationship status may have changed, so it's advised to check the latest news for updates.
Taylor Swift Tour: Taylor Swift's latest tour is the "Eras Tour," which kicked off in 2022 and is set to continue internationally until August 2024.
Taylor Swift Age: Taylor Swift was born on December 13, 1989. As of now, she would be 33 years old.