Taylor Swift's Star-Studded Squad: How Celebrities Formed a Bond with the Pop Sensation
Recently, she turned heads at a Kansas City Chiefs game by inviting an impressive lineup of her famous friends to support her new boyfriend, Travis Kelce. This star-studded gathering at MetLife Stadium in New Jersey had cameras panning to Taylor Swift a whopping 17 times during NBC's broadcast. While Swifties celebrated this sight, some diehard NFL fans were less impressed. Let's take a closer look at Taylor Swift's esteemed circle of friends and how these celebrity bonds were formed.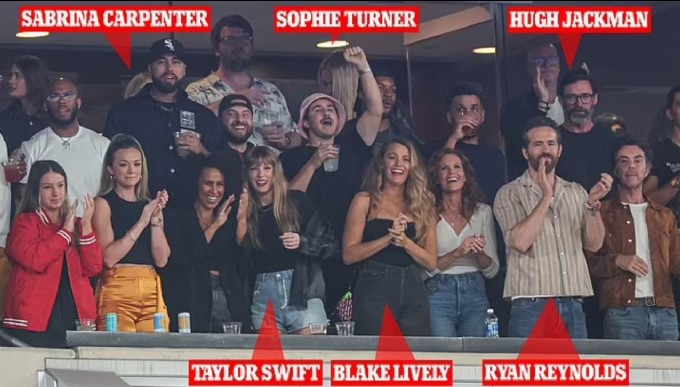 Blake Lively and Ryan Reynolds

Although the exact date of their first meeting remains unclear, Taylor Swift, 33, revealed her friendship with "Gossip Girl" star Blake Lively, 36, back in 2015. The two were spotted together at Warner Bros. Movie World theme park in Queensland during the Australian leg of Taylor's 1989 tour. At that time, Blake was already married to Ryan Reynolds, 46, and they had welcomed their first daughter, James.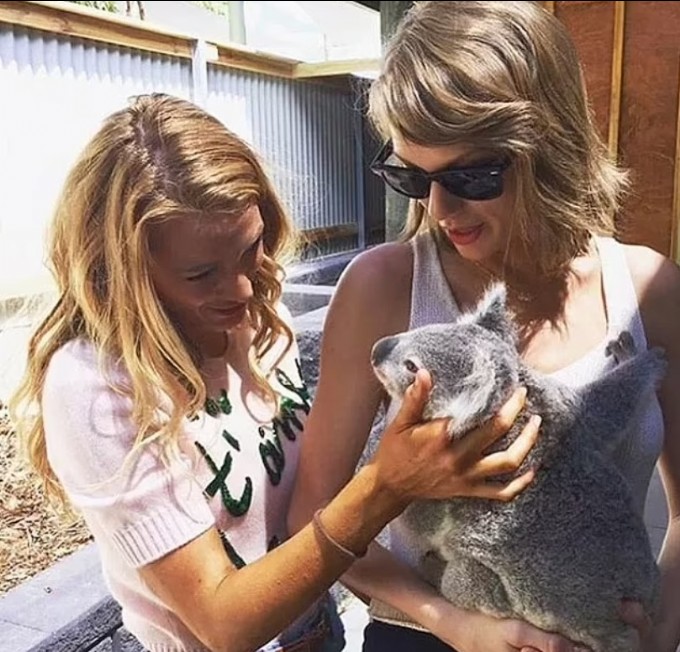 In September 2016, Blake and Ryan welcomed their second child, Inez, and nearly three years later, they secretly added a third daughter named Betty to their family. Taylor Swift had the honor of revealing Betty's name to the world through her song "Betty," featured on her eighth studio album, "Folklore."

Interestingly, Taylor Swift had briefly dated Ryan Reynolds in 2008 when she was 18, but the relationship ended with a brief phone call. Despite the history, they've all made amends and enjoy a close friendship.

Sophie Turner

In an unexpected turn of events, Taylor Swift formed a friendship with British actress Sophie Turner, 27, in 2019. At that time, Sophie had just married Joe Jonas, her now ex-boyfriend. Their bonding moment took place on "The Graham Norton Show," where Sophie discussed her recent Vegas marriage to Joe, and Taylor talked about her new single, "Me!"

In recent weeks, their friendship has grown stronger, with Taylor offering support to Sophie amid the turmoil surrounding her four-year marriage to Joe, which ended recently. A friend revealed that while Taylor wanted to be there for Sophie, she was also aware of the attention their friendship could garner, even coining the moniker "Saylor" to describe their bond.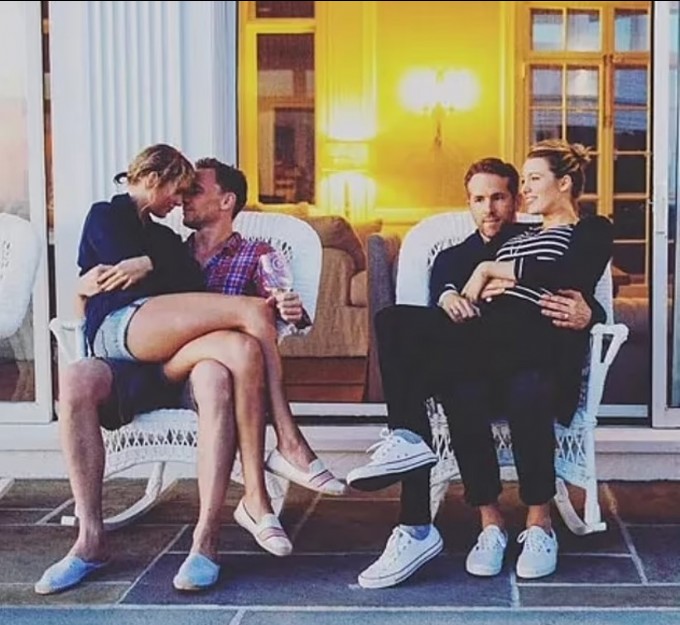 It's worth noting that Taylor Swift had briefly dated Joe Jonas in 2008, which led her to write several break-up songs about him. However, they have since reconciled.

Sabrina Carpenter

Disney star Sabrina Carpenter openly expressed her admiration for Taylor Swift when she began her singing career. She uploaded her very first YouTube video in 2009, covering Taylor's "Picture to Burn." In a 2020 interview with Apple Music, Sabrina revealed that Taylor's album "Folklore" inspired her own music.

Sabrina recounted how Taylor Swift's statement about releasing music without overthinking it resonated with her. Taylor later invited Sabrina and other celebrities to celebrate the release of her album "Red (Taylor's Version)" by sending them care packages.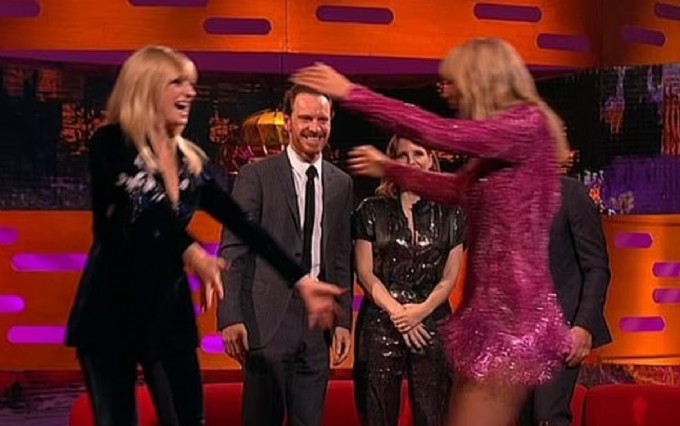 Their friendship deepened, and Sabrina Carpenter's dream came true when Taylor selected her to open for her on the international leg of her "Eras" tour.

Hugh Jackman

While many assumed that Taylor Swift's connection to Hugh Jackman was through mutual friend Ryan Reynolds, their friendship dates back even further. They first met in 2014 when Taylor attended Hugh's Broadway play, "The River." After the show, Taylor visited Hugh backstage, and he posted a photo of their warm embrace on social media, sending Christmas wishes.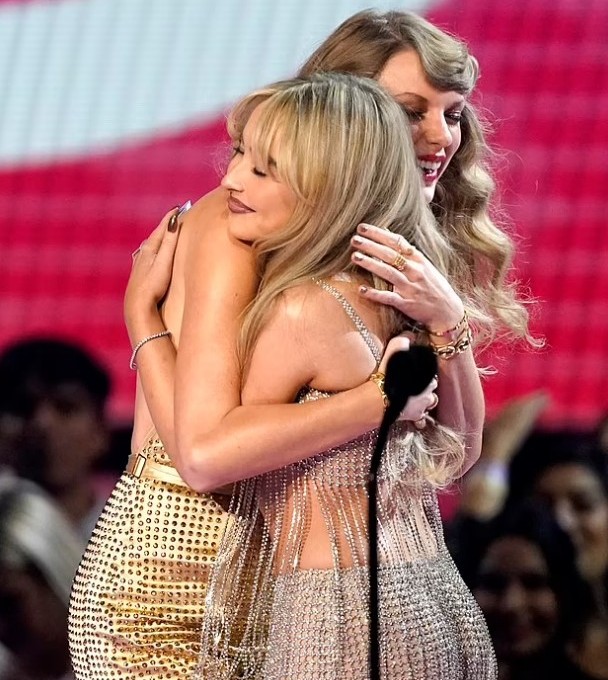 Although this was their first public encounter, it's possible they met earlier when Taylor was rumored to be offered the role of Éponine in the 2012 film "Les Misérables," which Hugh starred in as Jean Valjean.

Antoni Porowski

Before becoming one of the Fab Five on "Queer Eye," Antoni Porowski auditioned to play Taylor Swift's lover in her 2014 music video for "Blank Space." Although he didn't land the role, Taylor Swift remembered him. In 2019, Antoni was cast in Taylor's star-studded music video for "You Need to Calm Down," alongside fellow Fab Five members Karamo Brown, Jonathan Van Ness, Tan France, and Bobby Berk.
Their friendship flourished, with Taylor joining Antoni at Madonna's final "Madame X" theater tour show in Brooklyn in 2019.

Shawn Levy

Taylor Swift collaborated with Canadian film director Shawn Levy when she cast him in "All Too Well: The Short Film," an adaptation of the extended version of her song. Shawn played a brief role as the father of the video's star, Sadie Sink.

Shawn shared his experience, expressing that nothing else he does will cement his legendary status more than his cameo in Taylor Swift's video. Although they have mutual friends, including Ryan Reynolds, Shawn's preference would have been to work on "Deadpool 3" with Ryan and Hugh Jackman rather than attend an NFL game.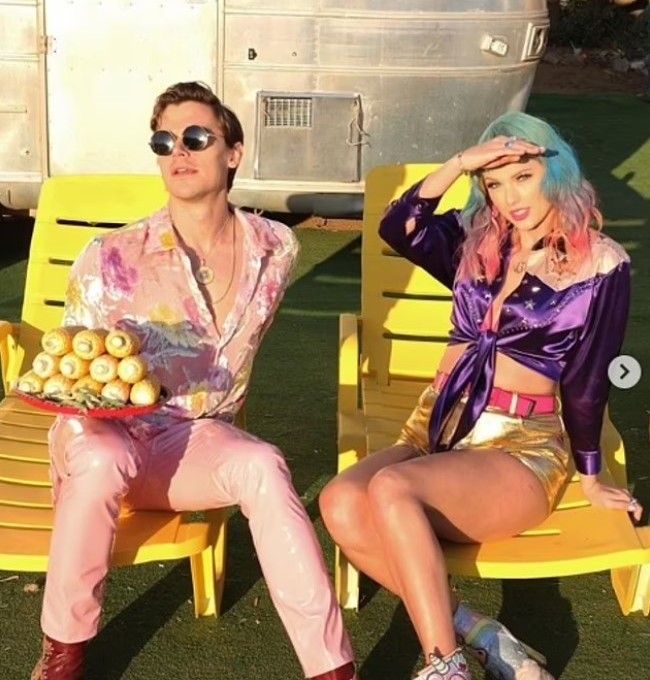 While not all of Taylor Swift's superstar friends were present at the NFL game, her ability to build lasting friendships with such a diverse group of celebrities continues to be a remarkable aspect of her career and personal life.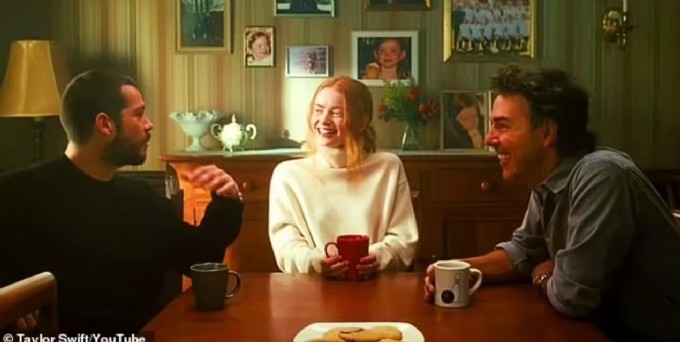 Cameo: Taylor worked with Canadian film director Shawn Levy when she cast him in All Too Well: The Short Film, a film adaptation ofher song (right, with Dylan O'Brien and Sadie Sink)
Couldn't make it: Not all of Taylor's superstar friends were in attendance at the NFL game, including her best pal Selena Gomez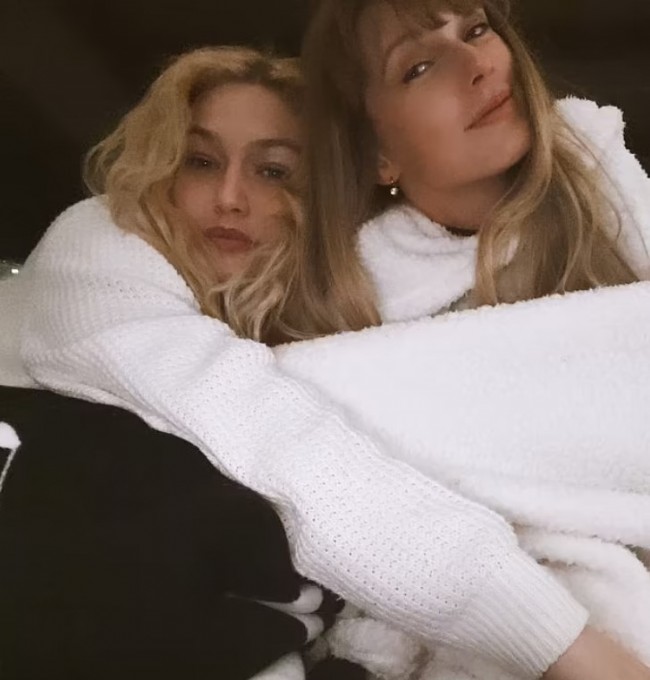 Firm friends: Gigi Hadid is another one of Taylor's close friends, with the pair first photographed together in 2014 at the Vanity Fair Oscar Party and they have remained friends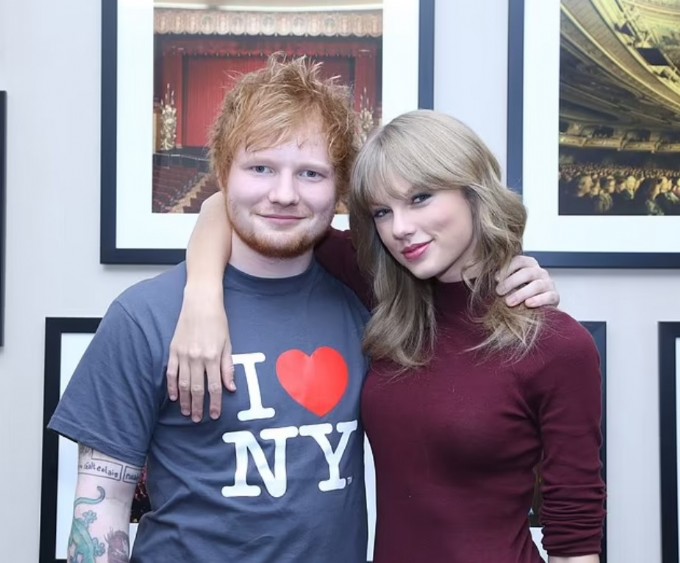 Old pals: Taylor's pal Ed Sheeran was no doubt too busy promoting his new album Autumn Variations to make it. The pair's friendship began in 2012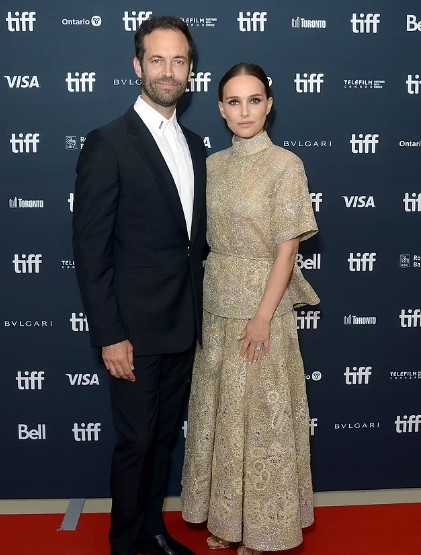 Way back when: Lena Dunham struck up a friendship with Taylor in 2012 when she tweeted her love of the Red album, prompting Taylor to gush over her TV show, Girls (pictured in 2015)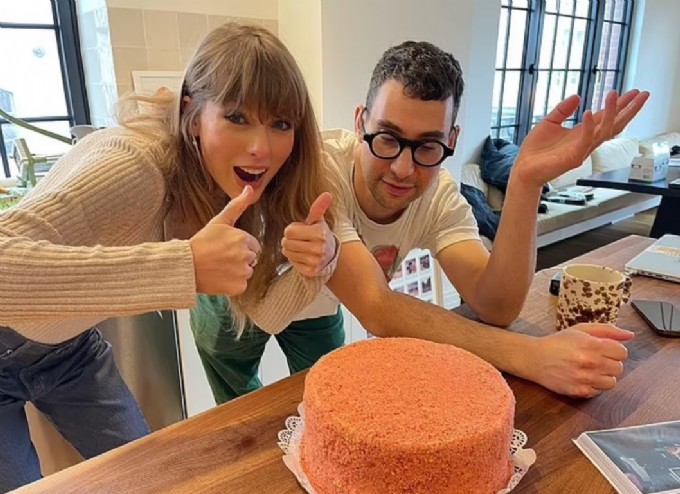 Still close: There was no awkwardness when Lena broke up with musician Jack Antonoff, who Taylor has worked with on several collaborations