Taylor Swift Shines in Silver Unitard During California Tour, Surprises Fans with New Songs
The 33-year-old hitmaker dazzled the crowd as she took the stage at Levi Stadium in Santa Clara, wearing a stunning silver gem-covered unitard. With her signature knee-high white-sequined cowboy boots, she showcased her slender legs and stole the show with her powerful performance. Taylor surprised fans with two new songs and had some special celebrity guests in attendance, making it an unforgettable night for all.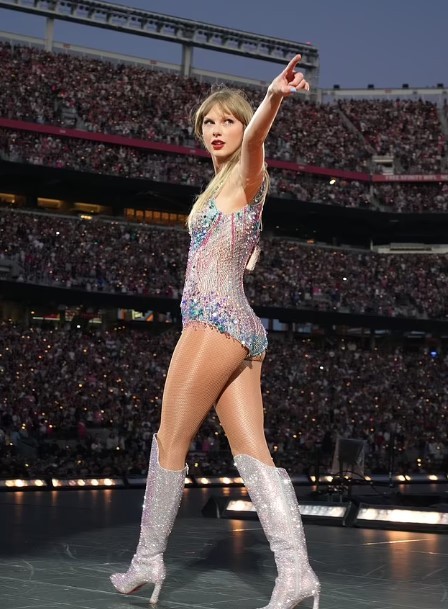 Taylor Swift's Eras tour has been a musical journey through her 10 albums, and fans are always eager to witness her surprise performances. In California, Taylor thrilled the crowd with a rendition of "Castles Crumbling" from her recently re-released album "Speak Now." She also treated her fans to "Right Where You Left Me" from her more recent album, "Evermore." The anticipation for each show remains at an all-time high, as Taylor's surprise songs are unlikely to be repeated in subsequent performances.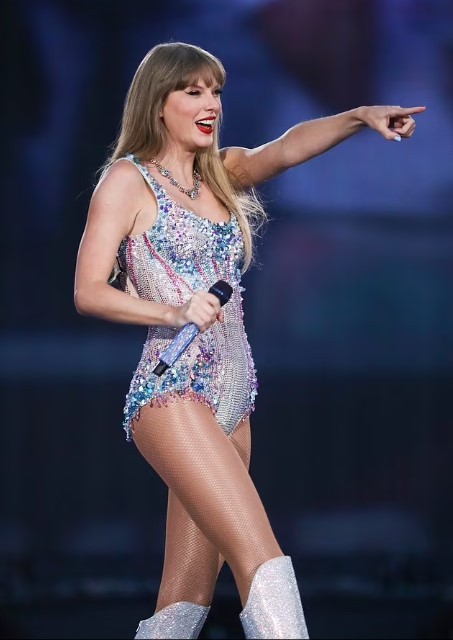 Close friend Gigi Hadid was among the celebrity guests at the show, enjoying Taylor's spectacular performance. Gigi posed with her makeup artist, Patrick Ta, showing off their stack of colorful bracelets synonymous with the Eras tour. The model couldn't resist dancing and singing along to Taylor's hit "Cruel Summer," looking stunning in a white vest top and low-rise denim skirt.
During the show, Taylor was joined on stage by the American rock band HAIM, and together, they performed their collaborative track "No Body, No Crime." The star-studded audience also included Mark Zuckerberg, the Facebook CEO, who took a break from his busy schedule to enjoy the concert with his wife, Priscilla Chan, and their daughters Maxima and August. Mark shared cherished moments from the evening on his Instagram account, capturing the joy of the concert experience.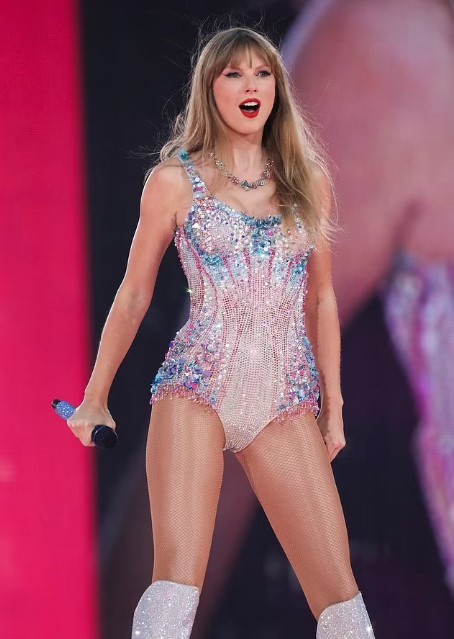 As Taylor's Eras tour nears its end in the US, the pop superstar continues to impress fans with her talent and showmanship. Her three-hour set takes audiences on an unforgettable journey, and the surprise performances of new and old songs keep the excitement alive at each show.
Apart from her successful music career, Taylor Swift has also made headlines for her literary ventures. Recently, she released a beautifully illustrated "Lover Book," which complements her album "Lover" and features personal reflections and stories behind the songs.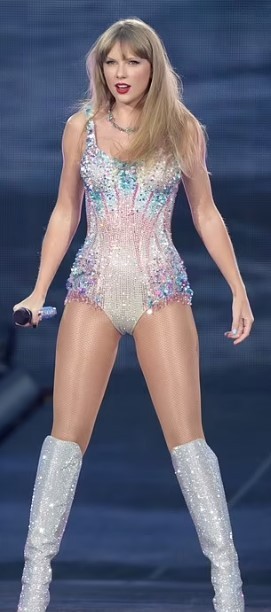 In other news, there have been speculations about Taylor Swift's potential entry into the political arena. Rumors suggest that she might consider running for president in 2024, given her strong influence on social and political issues. However, no official confirmation has been made yet, and fans eagerly await any announcements from the singer regarding her future plans.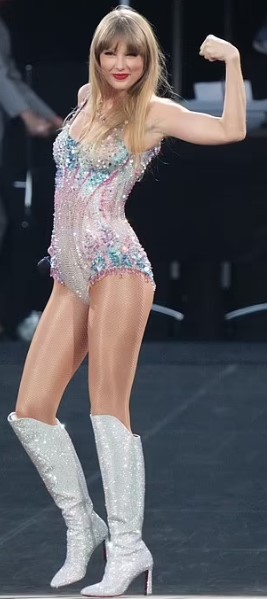 Taylor Swift's Eras tour continues to amaze audiences with mesmerizing performances and surprise song selections. Her recent show in California left fans in awe as she donned a stunning silver unitard and delivered a memorable performance. With two new songs in her repertoire and celebrity guests in attendance, the night was filled with excitement and joy. As her US tour nears its end, Taylor Swift's musical journey continues to captivate fans, leaving them eagerly awaiting her future projects and surprises, both in music and beyond.