Taylor Swift Surprises Eras Tour Crew with $55 Million in Bonuses
As the curtains draw near on the highly anticipated culmination of Taylor Swift's Eras Tour, the world has been witness to not only an astonishing spectacle of music and performance but also to an extraordinary gesture of appreciation that has left an indelible mark on the entertainment industry. Swift's desire to express her profound gratitude to the dedicated crew members, whose tireless efforts were the unsung backbone of the tour's remarkable success, has captured the collective imagination.

The generous spirit of Taylor Swift shone brightly as she orchestrated a truly remarkable "end of the tour" bonus for the often-overlooked truck drivers who played an indispensable role in the logistics of the tour. Reports from reliable sources such as TMZ indicate that each of these truck drivers was bestowed with a staggering $100,000 as part of their bonus—a sum that signifies not just financial acknowledgment but a recognition of their pivotal role in the tour's triumph. The cumulative effect of this act of generosity amounted to an astounding $5 million, a figure that reverberates as a testament to Swift's commitment to those who toiled behind the scenes.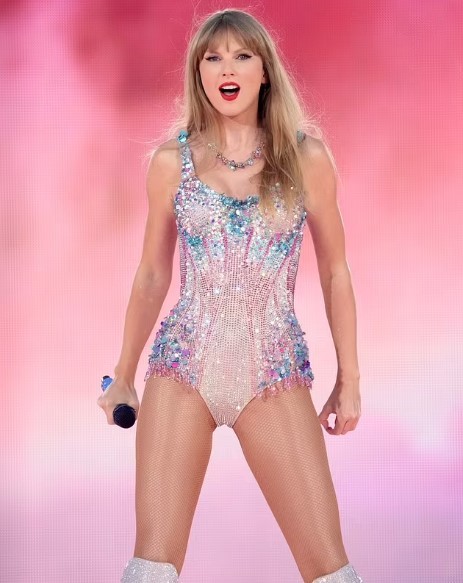 Yet, astonishingly, the truck drivers' bonuses only represent a fraction of the extensive financial distribution that Swift undertook as an expression of her gratitude. Revelations from People magazine painted a vivid picture of Swift's magnanimous actions, with a staggering sum of over $55 million designated for bonus allocations. This massive financial investment ensured that every single member of the tour's crew, from lighting technicians to sound engineers, felt the embrace of Swift's recognition and appreciation. This gesture stands as a shining example of the depth of her gratitude and the value she places on the collaborative effort that brought her vision to life.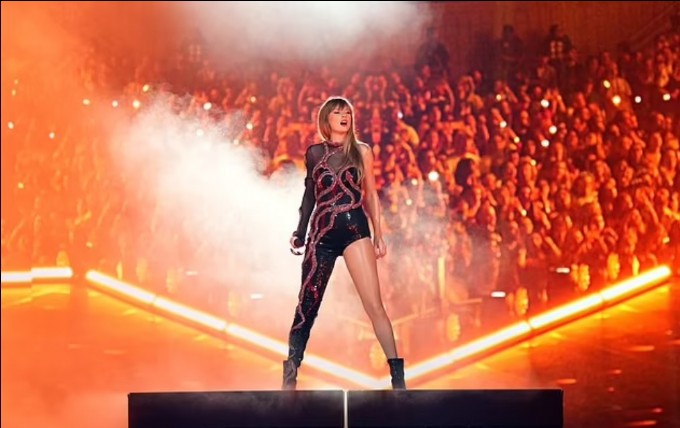 The resounding success of the Eras Tour, both artistically and financially, has cemented its place in the annals of entertainment history. The venue choice for the tour's climax was the magnificent 70,240-seat SoFi Stadium in Inglewood, California, where every single one of the six shows was met with the electrifying response of a sold-out crowd. The industry-respected Pollstar reported a staggering estimated gross revenue of $300 million, elevating the tour to an unprecedented pinnacle of financial accomplishment—a feat that mirrors the artistic heights Swift has consistently reached throughout her career.

The tour's inception in March was nothing short of a grand musical journey. Swift's opening performance in Glendale, Arizona, encompassed a breathtaking 44-song setlist, spanning across her ten transformative eras. This melodic tapestry included hits from her 2022 masterpiece "Midnights," offering a comprehensive sonic voyage through her evolution as an artist. Furthermore, Swift's decision to re-record her 2010 album "Speak Now" as part of the tour's offerings added a touch of nostalgia and rekindled fan adoration. The tour's global impact was further amplified with the inclusion of international tour dates, solidifying Swift's status as a global musical phenomenon.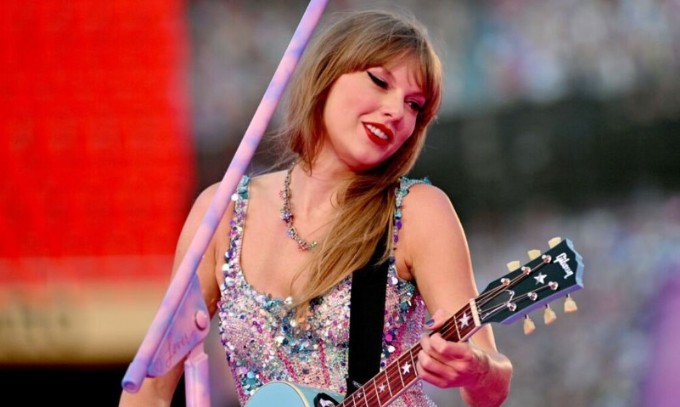 Within this tour's remarkable trajectory, heartwarming moments intermingled with the musical brilliance. A particularly poignant instance occurred during the July 7 show, when Taylor Swift shared a touching reunion with her former flame, Taylor Lautner. Lautner, who had played a pivotal role in her "I Can See You" music video, was lauded by Swift for his positive influence during the creation of her "Speak Now" album. This reunion not only tugged at heartstrings but also symbolized the enduring bonds that creative collaborations can forge.

As the final notes reverberate and the applause echoes for the Eras Tour, it becomes clear that this was not just an artistic milestone for Taylor Swift, but also a monumental testament to her generous spirit and appreciation for her dedicated crew. The allocation of $55 million in bonuses serves as an exclamation point to her message of gratitude and reverence for those who worked tirelessly behind the scenes. The tour, culminating in sold-out shows and record-breaking financial success, will undoubtedly be etched in history as one of Taylor Swift's most extraordinary achievements—a harmonious blend of artistic brilliance and unwavering gratitude towards her invaluable team.