Texas Model 'Offered $1m for a Night ' Tempts Instagram Followers with 'Smoking Hot' Kitchen Video, Forgets Apron
Texas-based model Jenna Lee, known for her risqué online content, has delivered on her promise to share a scintillating kitchen video with her Instagram followers. After challenging her 2.2 million-strong fanbase to generate 1,000 comments on one of her photoshoots, Lee released the highly-anticipated video for their viewing pleasure.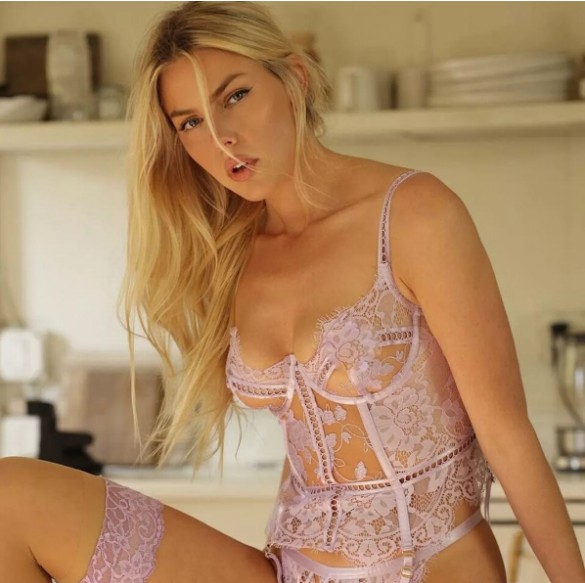 In the captivating footage, Jenna Lee showcases her alluring charm while wearing a pastel lingerie set, accompanied by the enchanting melody of "Theme From A Summer Place" performed by Percy Faith and his Orchestra. Since its release, the video has garnered nearly 28,000 likes in less than 24 hours, a testament to Lee's devoted following.
As an advocate for mental health well-being, Jenna has been using her platform to raise awareness on the topic. In this particular video post, she encourages her followers to reflect on their true desires, passions, and sources of joy, by captioning the clip with the open-ended question: "Finish the sentence: 'If money were no object I would...'" She also includes relevant hashtags related to mental health and shares tips for maintaining a sound mental state.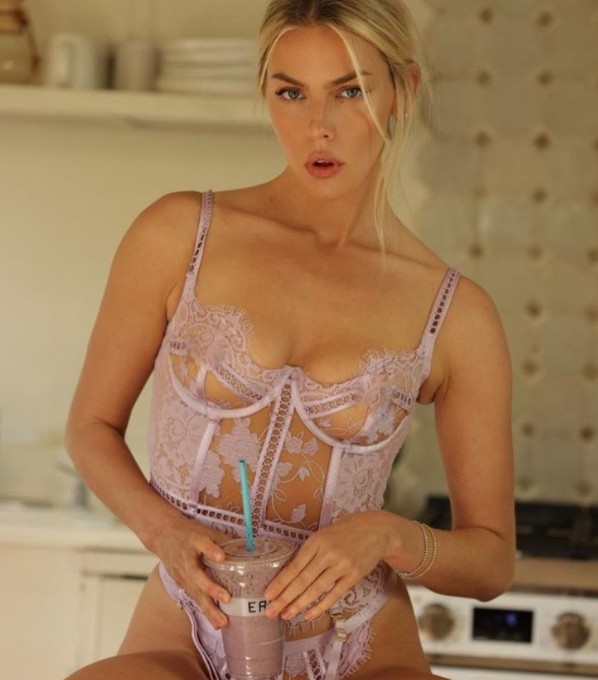 This isn't the first time Jenna Lee has grabbed attention online. In a previous post, she extolled the therapeutic benefits of a sauna during her spa retreat, highlighting its positive impact on mental health. The model's openness about her struggles with mental health has resonated with her audience, establishing her as a trusted voice in the community.
Jenna's path to fame took an unexpected turn when she disclosed that a hedge fund suitor once offered her a staggering $1 million (£760,000) for an intimate encounter. While she declined the proposal, the revelation made headlines and further cemented her status as an intriguing figure in the world of online entertainment.
In her most recent post, Jenna Lee celebrated Father's Day with a sizzling series of shower photos, earning accolades from fans who deemed her "hotter than the sun." The captivating shots, showcasing the model in a tiny bikini, only added to her growing popularity and social media influence.
Jenna Lee's willingness to share her personal experiences, combined with her captivating online presence, has earned her a devoted following and solidified her position as a prominent figure in the online modeling industry. With her continued commitment to mental health advocacy, it's clear that Jenna Lee's influence extends beyond her alluring visuals, making her an influential voice in the digital realm.