The Bachelorette' Stars Charity Lawson and Fiancé Dotun Olubeko Reflect on Engagement, Upcoming Ventures, and Reality Show Appearance
Charity Lawson, the latest star of "The Bachelorette," can now share her joyous engagement news with the world. In the gripping Season 20 finale, viewers witnessed the heartfelt moment when Lawson accepted Dotun Olubeko's proposal. While the three-hour episode culminated in a joyous "happily ever after," the journey was not without its challenges.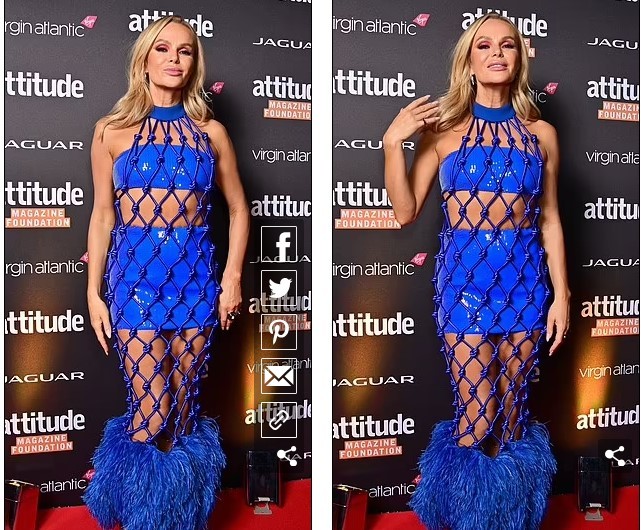 After bidding farewell to Aaron, Lawson found herself torn between Olubeko and Joey Graziadei, who has been chosen as the next Bachelor. Seeking counsel from her family, Lawson experienced frustration when they chose not to weigh the pros and cons of her two suitors. Instead, her mother firmly believed that this life-altering decision should be entirely her own. Reflecting on this moment, Lawson shared with Deadline that although she was exasperated at the time, she now appreciates her mother's stance and the absence of pressure to influence her choice.
Here's a comprehensive recap of the riveting Bachelorette finale.
In an interview with Deadline, Lawson delved deeper into her emotions during the final decision-making moments, her newfound comfort with sharing her engagement, and her upcoming participation in "Dancing With The Stars" this fall. Read the exclusive interview below.
DEADLINE: How does it feel to finally be able to discuss your relationship openly?
CHARITY LAWSON: The wait is over! We're thrilled and ecstatic. Ever since that moment in Fiji when we left, after being hidden away for several months, we've been eagerly anticipating this. It's an overwhelming yet exciting time, and we're delighted that we can now live freely and openly. No more secrets.
DOTUN OLUBEKO: The simple pleasures are what we're looking forward to. While we're excited about the upcoming opportunities and experiences that lie ahead, we value the everyday moments. The small things like going out for dinner or walking the streets together. We're eager to reintegrate our relationship into the "real world."
DEADLINE: How did you feel watching your proposal on Monday night?
OLUBEKO: The experience was truly emotional. It transported me back to that special moment – tears, quivering lips, and all. Since that day, I hadn't re-watched the proposal. However, seeing it unfold on screen had an inexplicable impact. It captured the profound love that we nurtured during the show and continue to cherish. The moment was deeply emotional and genuine for both of us.
DEADLINE: Charity, during your decision-making process, you had an emotional moment with your mom. Looking back, how do you feel about that interaction now?
LAWSON: That episode was brimming with emotions, and re-watching it brought back those intense feelings. With the passage of time, I've gained perspective. I'm grateful that my mom didn't impose her opinions outright and allowed me to make my own choices. The episode mirrored the complexity of my emotions, with numerous factors at play. Emotionally and physically drained, I was overwhelmed. I might have seemed to be pleading, wanting someone to make the decision for me. My mom, who occasionally employs tough love, remained firm in that instance. She believed in my ability to choose and made it clear that her unwavering support and love would remain constant.
DEADLINE: As you headed into the "After the Final Rose" episode, did you have any apprehensions?
LAWSON: I was slightly nervous about watching the breakup, given that I hadn't seen it by that point. Knowing that I would have to watch that moment and then have a subsequent conversation, which I expected to be a closure dialogue. However, my conversation with Joey was very amicable. We're both in positive spaces and wish each other the best. That was perhaps the only aspect I was uncertain about, thinking about how it would play out. The finale itself was perfect, and I successfully navigated that hurdle, allowing me to be free with my partner.
DEADLINE: Dotun, how did you break the news to Charity about her participation in "Dancing With The Stars"?
OLUBEKO: While the possibility had been under consideration for a while, we hadn't received confirmation. Backstage at the "After the Final Rose" episode, the production team informed me that Charity was definitely going to be on the show. They wanted me to be the one to share the exciting news with her. I was aware hours before the reveal. When I saw her, I held onto the secret until Jesse prompted me to reveal the surprise. It was an incredibly special moment for both of us.
DEADLINE: Keeping this secret must have been a challenge.
OLUBEKO: Yes, I couldn't resist teasing her a little. I hinted that I might be privy to some information. She was eager to know, and I was excited to share the news as soon as I found out. I knew how thrilled she would be.
DEADLINE: Charity, how do you feel about joining "Dancing With The Stars"?
LAWSON: I'm undeniably excited. Yet, if I'm honest, I'm also a little nervous. I don't come with extensive dance experience, which is the essence of the show. I do have some cheerleading background from my childhood, which provides a foundation. I anticipate that it will be a significant challenge on various levels. Physically, I'll be in the best shape of my life, and I'm excited about that. Additionally, learning entirely new skills and techniques of ballroom dancing will be a rewarding experience. Despite the challenges, I'm genuinely looking forward to it. I'm fortunate to have Dotun by my side, eagerly supporting me. He can't wait, and I'm sure he'll be cheering me on loudly from the audience.
OLUBEKO: And enthusiastically!
The Bachelorette's Charity Lawson and her fiancé Dotun Olubeko offer a candid insight into their journey, emotions, and exciting future endeavors in this exclusive interview.