'Three Women' Drama Series Starring Shailene Woodley Officially Picked By Starz Following Showtime Release
As Deadline previously reported, the premium cabler had been in negotiations to pick up the series, adapted by Lisa Taddeo from her nonfiction bestseller of the same name.
As Deadline reported exclusively last month, the producers of Three Women, starring Shailene Woodley, Betty Gilpin, DeWanda Wise and Gabrielle Creevy, had been quietly shopping the completed first season of the series after Showtime opted not to proceed with it as part of an ongoing slate reevaluation ahead of its integration into Paramount+.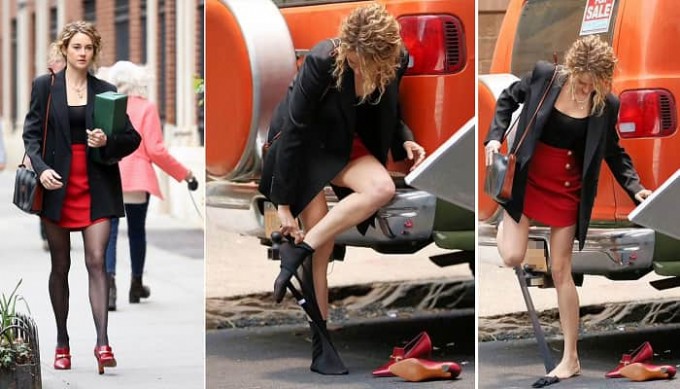 "We are proud to welcome Three Women to the Starz family," said Alison Hoffman, President, Domestic Networks, Starz. "The show is anchored by such remarkable talent both in front of and behind the camera and aligns perfectly with our commitment to telling stories by, for and about women."
Taddeo, who also wrote the pilot episode, said, "We set out to make a bluntly beautiful show about the way that women want and suffer and thrill, the way they make love and take love. That STARZ will be the home for 'Three Women' is not merely right and perfect, but also a force of auspicious change. I cannot wait for the world to see these raw and real stories on a network committed to the complexity and firepower of the female experience."
In Three Women, a group of women are on a crash course to radically overturn their lives. The series is executive produced by Taddeo, showrunner Laura Eason, Kathy Ciric and Emmy Rossum. Louise Friedberg directed and executive produced the first two episodes.
John Patrick Amedori and Blair Underwood also star.
"With its unwavering commitment to supporting and amplifying female-driven stories, we have found the perfect home for 'Three Women' at Starz," said Eason. "Our whole team — writers, directors, cast, and crew — is deeply proud of what we've made and I am incredibly grateful to Starz for believing in our vision and cannot wait to share this show with the world."