Tiktok users aged under 18 will have to enter a passcode to use the app for longer than 60 minutes a day
Those who ignore the default screen time limit will be prompted to set their own cap if they use the app for more than 100 minutes. Teens will also receive a weekly inbox notification with a recap of their screen time..
The update, which rolls out in the coming weeks, sees TikTok setting boundaries on its bingeable video service. Previously, TikTok's optional screen limits would remind users to take a break after a period of uninterrupted usage. Now, teens will have to enter a preset passcode after a total of 60 minutes on the app, including interruptions.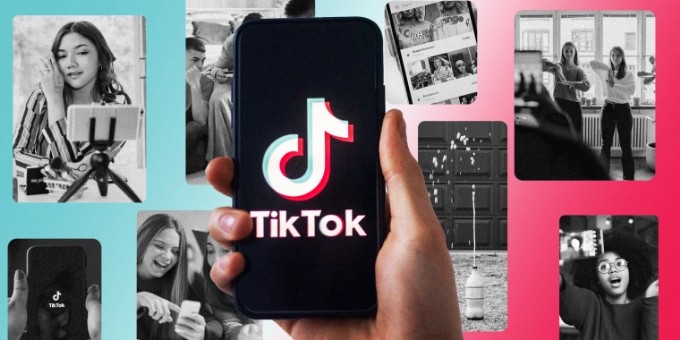 As part of the changes, parents will be able to set their own daily screen time limits for teens, including restrictions for each day of the week. The latter option will also be available to all users.
Parents will also be able to view a dashboard of TikTok usage stats including summaries of time on the app, the number of times TikTok was opened, and a breakdown of total time spent during the day and night. In addition, the app is also introducing a do-not-disturb-style feature that lets parents and regular users turn off notifications, and receive sleep reminders to log off at bedtime.
The option follows Instagram's launch of a similar "quiet mode" that mutes notifications, and auto-replies to direct messages.
TikTok, which is owned by Chinese tech giant ByteDanc, has become synonymous with Gen Z. According to UK media regulator ofcom, 62 per cent of Brits aged eight to 17 use the app, making it the second most popular social media service in the country for younger users, behind YouTube (87 per cent). Earlier this month, TikTok said it had 125 million monthly active users in Europe and the UK.
The new default restriction has increased its usage, according to TikTok. "In our first month of testing, this approach increased the use of our screen-time management tools by 234 per cent," said Cormac Keenan, head of Trust and Safety at TikTok.
The amount of time people spend looking at screens shot up during the pandemic, according to a global study by Anglia Ruskin University. Notably, children saw the biggest spike, with primary schoolchildren recording an increase of 83 minutes a day. While adolescents (aged 11 to 17) spent an extra 55 minutes glued to phones, laptops, and TVs.
TikTok rival Instagram also allows users to view how much time they've spent on the app over the past seven days, and set a daily time limit reminder. While iPhone and Android phone owners can set screen time limits for individual apps directly on their devices.