Tragic Loss of Ashlea Albertson, 24, Tony Stewart Racing Driver, in Suspected Road Rage Accident
The racing community and fans alike are mourning the untimely loss of this vibrant young talent.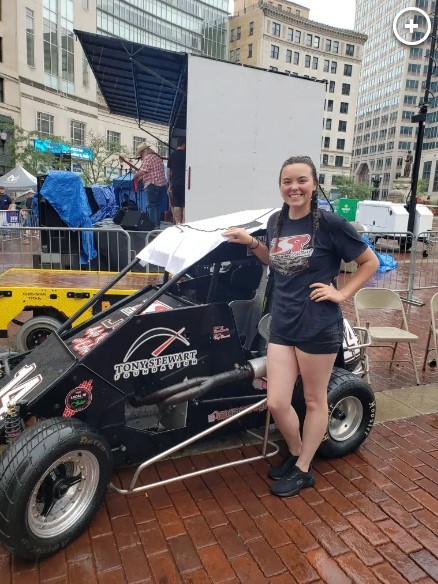 Ashlea Albertson's passing has sent shockwaves through the racing world, leaving everyone in disbelief and deep mourning. Tony Stewart, a racing legend himself and owner of Tony Stewart Racing, expressed his grief on Friday night via Twitter. He remembered Ashlea for her infectious personality that could brighten up any room. Stewart acknowledged her prowess as a race car driver and shared the tragic circumstances of her death, attributing it to a road rage accident.
In his heartfelt tweet, Stewart also reflected on his own experiences with road rage, admitting that he too has been caught up in such situations. He urged others to honor Ashlea's memory by exercising restraint and control on the highways. The loss of Ashlea serves as a poignant reminder of the fragility of life, and Stewart called for everyone to keep Ashlea's family and friends in their prayers during this difficult time.
Ashlea Albertson was known for her involvement in TQ Midget car racing. Her final race took place on August 11, leaving behind a legacy of passion and dedication to the sport she loved. Unfortunately, her promising journey was abruptly cut short by a tragic incident on the road.
Reports from authorities indicate that Ashlea was a passenger in a GMC Terrain driven by a 31-year-old male, while a 22-year-old male was operating a black Malibu. The circumstances leading to the incident began with both vehicles accelerating, attempting to prevent each other from passing. Tragically, the Malibu swerved into the lane of the Terrain, causing the Terrain to lose control, spin, and collide with the Malibu. The impact caused the Terrain to roll over, and Ashlea Albertson was ejected from the vehicle.
As the investigation into the incident continues, questions about potential criminal charges loom. The tragedy has ignited discussions about the dangers of road rage and the need for improved safety on the roads.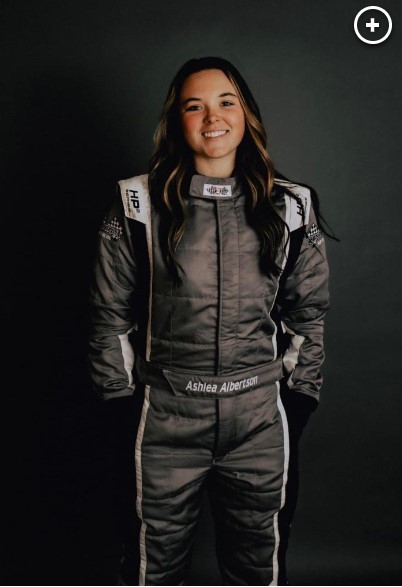 Ashlea's father, Todd Albertson, shared his heartache over the loss of his daughter. He reminisced about her routine of calling him on race days, asking if he had his coffee. He didn't receive that call on the fateful day of the accident, but he did make sure to have that cup of coffee, symbolizing her memory. He also spoke out about the broader issue of road rage in society. He emphasized the need for people to take better care of each other and to control their anger, as it can have devastating consequences.
Ashlea Albertson's passing is not just a loss for the racing world, but for humanity as a whole. She was more than a talented driver; she was a daughter, a sister, and a friend to many. Her tragic end serves as a stark reminder of the importance of road safety and the responsibility we all share in ensuring the well-being of ourselves and others on the highways. As the racing community mourns the loss of this rising star, it is also a moment to reflect on the broader issues of road rage and the need for positive change.