'True Detective: Night Country' Trailer: Bone-Chilling Alaskan Mystery solved by Jodie Foster
And to add to the excitement, Academy Award-winning actress Jodie Foster will be joining the cast as a lead character.
Warner Bros. Discovery released the first trailer for "True Detective: Night Country" at the grand unveiling event for Max, the new streaming service that joins together HBO Max and Discovery+, on Wednesday.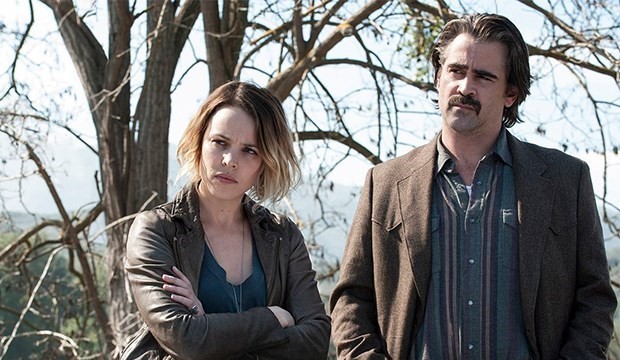 The upcoming season of True Detective, titled "Night Country", will feature Jodie Foster and Kali Reis as lead investigators in Ennis, Alaska. The eight men who operate the Tsalal Arctic Research Station mysteriously vanish, and Detectives Liz Danvers (Foster) and Evangeline Navarro (Reis) must confront their own darkness to solve the case and uncover the haunted truths that lie buried beneath the ice.
The trailer for the new season was released at the unveiling event for Max, the new streaming service from Warner Bros. Discovery, which combines HBO Max and Discovery+.
It seems like the show will have a lot of suspense and mystery, with the detectives facing the harsh conditions of Alaska and a case that seems to go beyond just a simple disappearance. The trailer hints at some underlying tension between the two main characters, which will add another layer to the story.
The frozen bodies and painted symbols also suggest that there may be more to the case than what meets the eye. Fans of the True Detective series will surely be excited to see this new installment and its unique setting.
The cast includes Fiona Shaw, Finn Bennett, Isabella Star Lablanc, Aka Niviâna, Anna Lambe, Joel D. Montgrand, Christopher Eccleston and John Hawkes. Issa López serves as showrunner, writer, executive producer and directs all episodes.
The first season of "True Detective" premiered in 2014 and starred Matthew McConaughey and Woody Harrelson, followed by Season 2 with Colin Farrell, Rachel McAdams, and Vince Vaughn in 2015. Season 3, which premiered in 2019, starred Mahershala Ali.
odie Foster is one of the executive producers of "True Detective: Night Country," along with a team that includes Barry Jenkins, Adele Romanski, and Mark Ceryak for Pastel, among others