Unseeded Marketa Vondrousova Makes History with Wimbledon Women's Singles Win over Ons Jabeur
The 24-year-old Czech player, ranked 42nd in the world, joined the elite group of left-handed players from the Czech Republic who have lifted the prestigious Venus Rosewater Dish. Remarkably, just a year ago, Vondrousova was not even part of the Wimbledon main draw and had to follow the tournament from a television screen.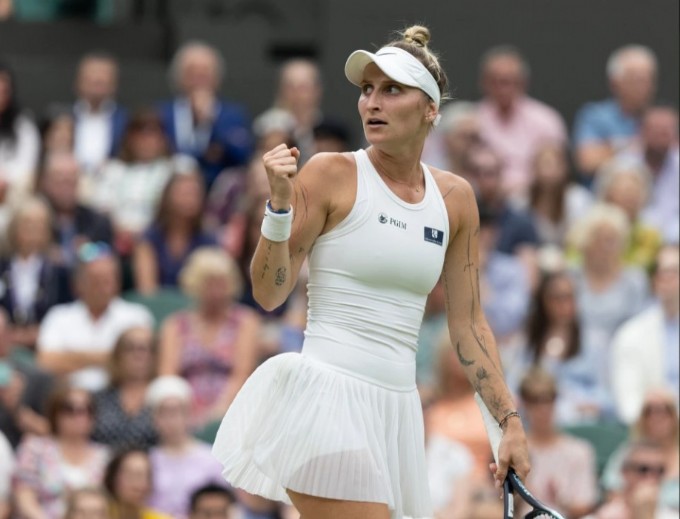 Last July, she was in London as a tourist, recovering from wrist surgery and making final preparations for her wedding, which will celebrate its one-year anniversary on Sunday. Overcoming the obstacles of wrist surgery and the challenges of the past year, Vondrousova found herself on the grand stage, claiming her first major title and falling to her knees in jubilation.
In the presence of nine-time singles champion Martina Navratilova, Vondrousova made history as the first unseeded Grand Slam singles champion since Emma Raducanu's victory at the 2021 US Open. For Jabeur, it was a disappointing repeat of last year's final, once again receiving the runner-up trophy on Centre Court.
The match took place under the closed roof of Centre Court due to a thunderstorm and strong winds in southwest London. The challenging conditions seemed to affect both players' ability to hold their serve, resulting in multiple breaks throughout the match.
Jabeur had a chance to take a 3-1 lead in the first set but couldn't convert her break-point opportunities, showing signs of frustration. Vondrousova capitalized on Jabeur's collapse after going 4-2 up, winning 16 of the next 18 points and seizing control of the match.
Although Jabeur improved in the second set and managed to break back from a 0-40 deficit, it wasn't enough to turn the tide. Vondrousova broke back in games five and nine, sealing her victory in 80 minutes and falling to the grass in disbelief.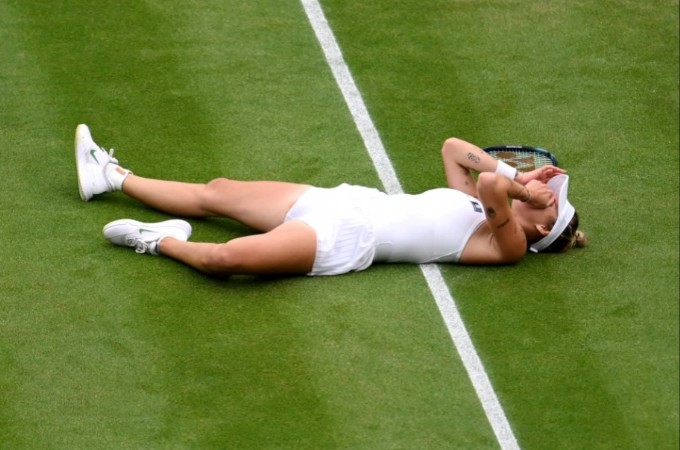 Vondrousova's success at Wimbledon is even more remarkable considering she had only won four matches on grass throughout her entire career before the tournament. Reflecting on her triumph, she expressed her admiration for Jabeur and her hope that the Tunisian player would eventually achieve her own victory.
Vondrousova, who defeated five seeded players in the tournament, shared her emotions after the match, saying, "This is an amazing feeling. After everything I have been through, I had a cast on this time last year. It's amazing that I can stand here and hold this. Tennis is crazy."
As Vondrousova celebrates her historic win, she also marks the first anniversary of her wedding. She expressed gratitude for the support and acknowledged the challenging two weeks of competition. With a sense of humor, she added that she would now enjoy a beer as a reward for her exhausting journey.
The unexpected triumph of Marketa Vondrousova at Wimbledon serves as a testament to the unpredictable nature of tennis and the resilience of athletes who defy expectations.