Unveiling Arabella Chi's Lifestyle: From Resilience in the Face of Adversity to the Glitz of Modeling
Arabella Chi, the former Love Island star, recently took to Instagram to showcase her incredible figure in a pink lace lingerie set from Boux Avenue. The 32-year-old model looked absolutely stunning in the sultry ensemble, capturing attention with her sizzling Instagram video posted on a Tuesday.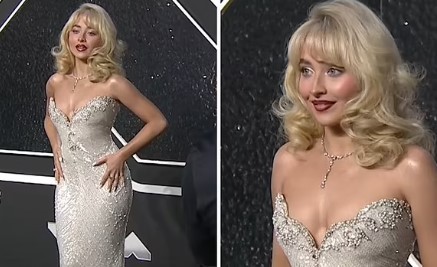 The video featured Arabella Chi lounging on a sofa, confidently modeling the sexy two-piece lingerie. Her flawless figure and confident demeanor reflected her resilience and grace, creating a buzz among fans and followers. The pink lace lingerie set, paired with several pieces of gold jewelry, including a personalized necklace, accentuated her beauty.
In a second clip shared on her Instagram Story, the blonde beauty continued to display her amazing figure while standing in front of a mirror. The behind-the-scenes glimpse into her lingerie photoshoot provided a closer look at the Boux Avenue ensemble, showcasing Arabella's poise and elegance.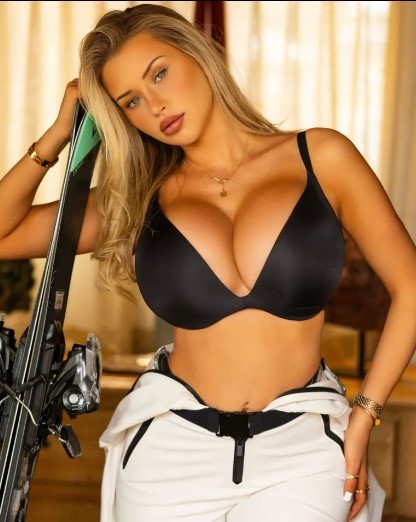 The Instagram posts came after Arabella Chi faced a harrowing incident the previous week. She was subject to a car robbery, an experience that left her feeling "physically sick." The reality contestant and model, who was seen for the first time since the incident, opened up about the terrifying ordeal.
The car robbery occurred last month as Arabella was returning from Ibiza with her father, Paul. They had taken a ferry to Barcelona when two men from an organized crime group attacked them. The assailants slashed the tires of her £60,000 car and seized her designer handbag, purse, and passports.
Recounting the traumatic experience, Arabella revealed the calculated nature of the attack. The criminals had been observing and waiting for the opportune moment to strike. The slashing of the tires at a traffic light signaled the beginning of the attack. When her father went to seek assistance, Arabella stayed in the car, only to be approached by the attackers wielding a device to unlock the vehicle.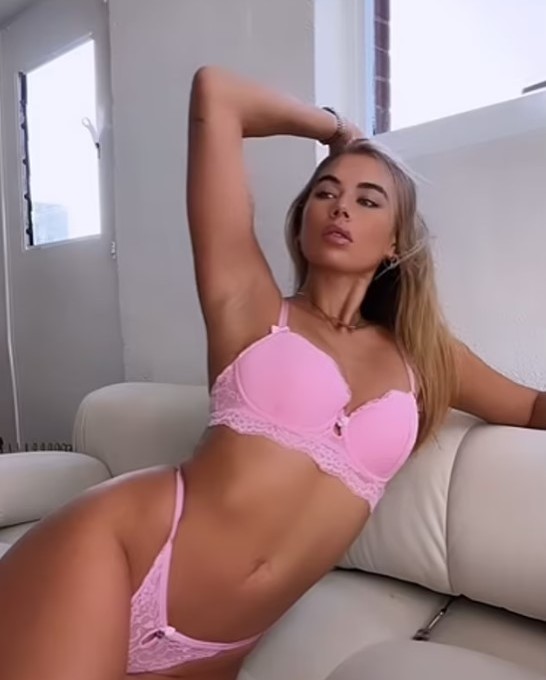 Describing the horrifying moments, Arabella said, "Hearing the doors unlock makes me feel sick. I was terrified. This man was grabbing my arm and pulling me out." Her resistance and loud protests led the assailants to retreat, but the fear lingered, with Arabella worried they might return with reinforcements.
Upon her father's return, they discovered that her bag, containing their passports and cash, had been stolen while she was being distracted. The incident left Arabella traumatized, struggling with nightmares and sleep disturbances. The emotional toll prompted her to reconsider the drive and opt for a different route if she ever had to make the journey again.
Despite the distressing incident, Arabella Chi displayed strength and resilience on social media, using her platform to share glimpses of her life and recovery. The recent lingerie photoshoot showcased not only her physical beauty but also her ability to face challenges with poise and elegance.
Arabella's return to Instagram after such a traumatic event emphasizes the importance of self-care and mental resilience. Her followers and fans have rallied around her, offering support and admiration for her courage. The Love Island alum's journey to recovery serves as an inspiring narrative of overcoming adversity and finding strength in the face of hardship. As Arabella continues to recuperate at home, surrounded by family and friends, her positive spirit shines through, setting an example for others facing challenges in their lives. Stay tuned for more updates on Arabella Chi's journey of resilience and recovery.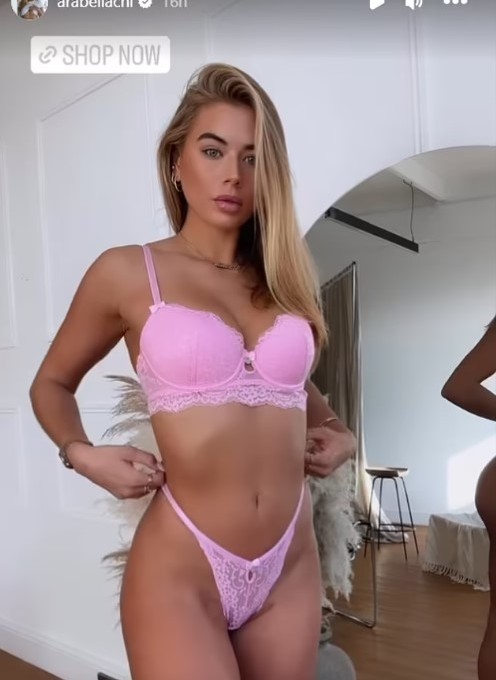 Does Arabella Chi live in Ibiza?
She lives in Ibiza now so when Leo and his mates came to town she was invited on board their yacht. It's a world away from the Love Island villa but Arabella is totally at ease with anyone and everyone."
Who does Arabella Chi model for?
Arabella Chi is a 28-year-old model and social media influencer from London, currently signed to Lenis Models. She was featured on a billboard in Oxford Street for G Star in 2018 and famously dated former Love Island contestant Charlie Frederick.
How tall is Arabella from Love Island?
Love Island viewers witnessed Arabella reveal exact detail of her height while introducing herself to the rest of the Islanders. Molly-Mae Hague became the first Islander to pop the question to Arabella, asking her how tall she was. Arabella responded: "I have got heels on (but) I'm 5ft10in and a half."
Where is Arabella from Love Island now?
According to The Sun Arabella, 26, has been regularly jetting from her home in Ibiza to spend time with the hunky Portuguese player, 32, in the UK - who has been 'showering' the stunner with gifts. A source told the publication: 'Ruben and Arabella have been quietly dating for the past month.