Victoria and David Beckham Renewed Their Vows After Alleged Affair Scandal
This touching gesture was recently shared by Victoria during an interview on "Today With Hoda & Jenna."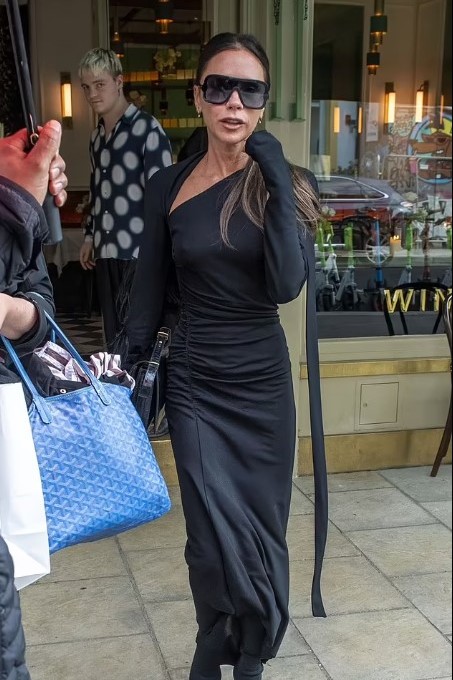 The surprise renewal occurred during their time living in Spain between 2003 and 2007. Victoria explained that David informed her of the special plans on a Monday, interrupting their typical school day. They decided to fly to London for this cherished event due to their London home's charming garden chapel.

Upon arriving in London, the couple was greeted by the same car that had transported them on their wedding day. Victoria joyfully shared, "We got remarried with the priest that married us all those years ago!"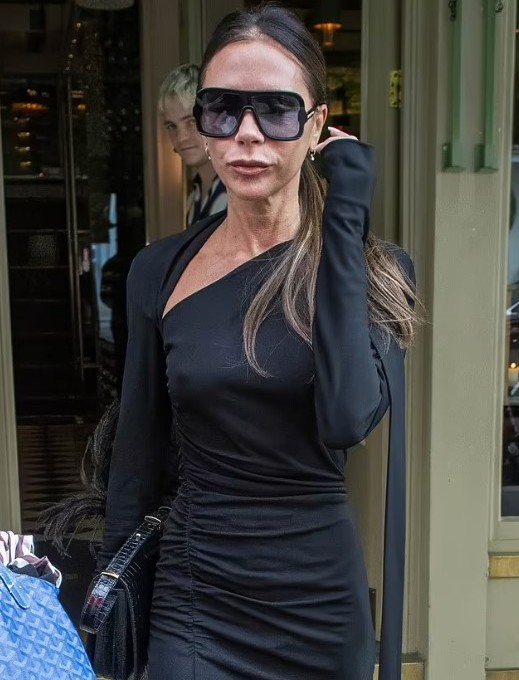 The romantic journey didn't end there. Victoria recounted how they boarded a plane to Paris, embarking on a 24-hour honeymoon experience in Suite 302. This memorable getaway played a significant role in inspiring one of Victoria's new perfumes, "Suite 302," which she described as capturing the essence of whirlwind weekends in Paris.

Even the perfume bottle pays homage to the special occasion, with its white enamel reminiscent of the white Roberto Cavalli dress Victoria wore during the surprise vow renewal with David.

Although neither Victoria, 49, nor David, 48, have publicly shared photographs from this intimate ceremony, David had previously confirmed its occurrence. In 2017, during an interview on BBC Radio 4's "Desert Island Discs," he mentioned, "We have renewed our vows since [our first wedding]. It was a lot more private, about six people there in our house."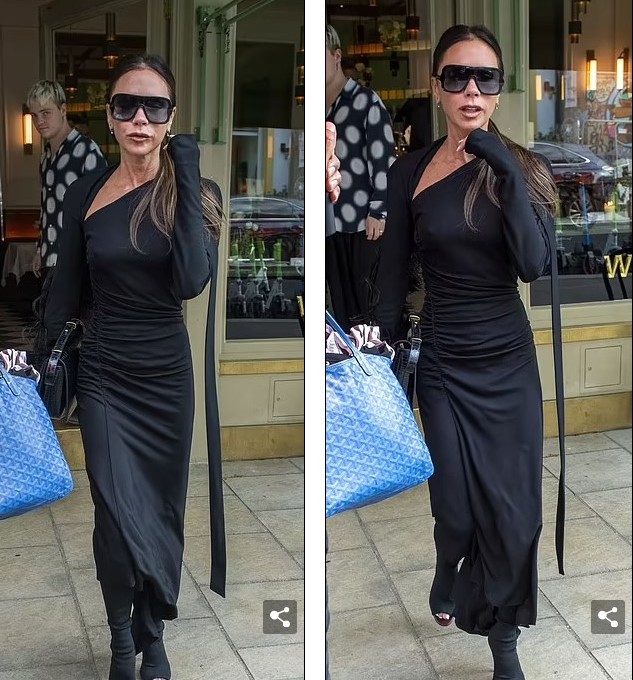 Victoria's discussion of the vow renewal follows her recent revelation in the Netflix documentary "Beckham," where she spoke about David's alleged infidelity, marking the first time she addressed the topic publicly. She described that period as "the most unhappy I have ever been in my entire life" and admitted to feeling resentment toward David during that challenging time.

The couple weathered this storm by moving to Spain with their young sons, Brooklyn and Romeo. While in Spain, they embarked on a journey of repairing their relationship, but Victoria revealed that even then, it felt like they didn't truly have each other's support.

David acknowledged that the period was "incredibly difficult," but they were determined to fight for their family. The couple, who initially tied the knot in 1999, are parents to Brooklyn, 24, Romeo, 21, Cruz, 18, and Harper, 12.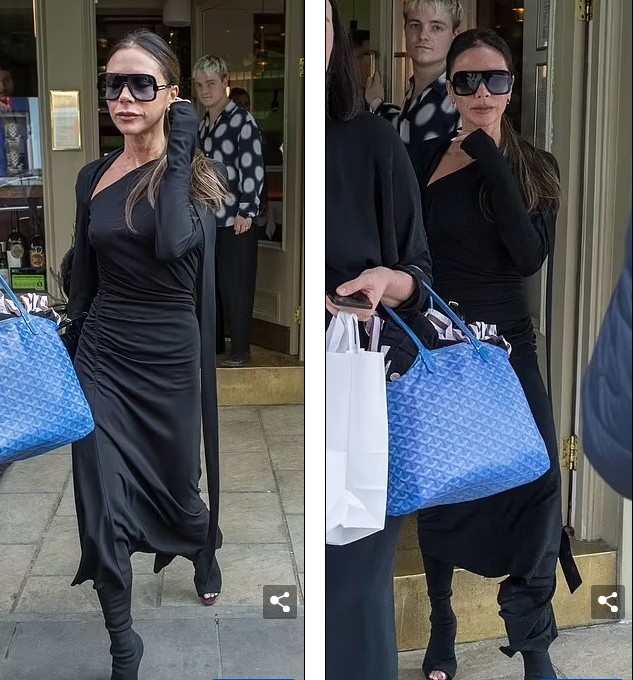 Their enduring love story, with all its ups and downs, continues to capture the hearts of fans around the world.
David and Victoria Beckham latest
Victoria Beckham blasts 'selfish' David for putting football ahead of family by leaving them behind to tour the world.
The Beckham's share a glimpse of their LA home movie collection as Victoria admits she 'let go of a lot of pain' after US move.
Sweet moment David Beckham dances with Victoria to 'Islands in the Stream' after admitting their Netflix series has been like 'therapy'.
Critics praise 'riveting' and 'candid' Beckham series as best sports doc in years.
David takes fans inside his immaculate wardrobe and opens up about his OCD struggles: the football star reveals he plans his outfits a WEEK in advance.
Victoria Beckham reveals what she really thought about relocating to Spain after David's shock Madrid signing, admitting the move was 'less than ideal'.
Victoria admits she 'resented' husband David after affair allegations turned their children's lives into a circus'.
Rebecca Loo's very different life 20 years on from David Beckham scandal involves living away from the limelight, as a mother of 2 yoga teacher.
The Beckham's finally break their silence on Rebecca Loos after 20 years: Victoria tearfully reveals how claims of David's alleged affair with his PA was the 'hardest time of her life'.
David and Victoria Beckham open up about alleged affair in bombshell new Netflix series.
Family, A-list friends and former teammates join Victoria and David at premiere after show.
The Beckham's prove their love is still strong in premiere of Netflix documentary: Their new tell-all programme titled BECKHAM appears on screens Wednesday 4th October 8am.
Victoria and David Beckham Net Worth

In September 2021, the combined net worth of Victoria and David Beckham was estimated to be around $900 million. However, their net worth can fluctuate over time due to various business ventures, endorsements, and investments.

Victoria and David Beckham Kids

Victoria and David Beckham are proud parents to four children:

Brooklyn Beckham: Born on March 4, 1999, Brooklyn is the eldest child of Victoria and David. He has ventured into photography and modeling.

Romeo Beckham: Romeo was born on September 1, 2002. He has appeared in modeling campaigns for fashion brands.

Cruz Beckham: Cruz, born on February 20, 2005, has expressed an interest in music and has released his own songs.

Harper Beckham: Harper, the youngest, was born on July 10, 2011. She is the only daughter in the Beckham family.

David Beckham New Wife

As of my last knowledge updat in September 2021, David Beckham was still happily married to Victoria Beckham, his wife since 1999. There was no information available regarding a new wife for David Beckham at that time.

David Beckham Children

David Beckham and Victoria Beckham have four children together, as mentioned above: Brooklyn, Romeo, Cruz, and Harper.

David and Victoria Beckham Age

As of September 2021:

David Beckham was born on May 2, 1975, making him 46 years old at that time.
Victoria Beckham was born on April 17, 1974, which would have made her 47 years old at that time.