Wanda Nara Reportedly Diagnosed with Leukemia, Mauro Icardi Seeks Treatment in Italy
Football agent, model, and presenter Wanda Nara has reportedly been diagnosed with leukemia, according to Argentine journalist Jorge Lanata. Nara, who recently admitted to a hospital in Buenos Aires for a serious condition, is said to be battling the blood cancer.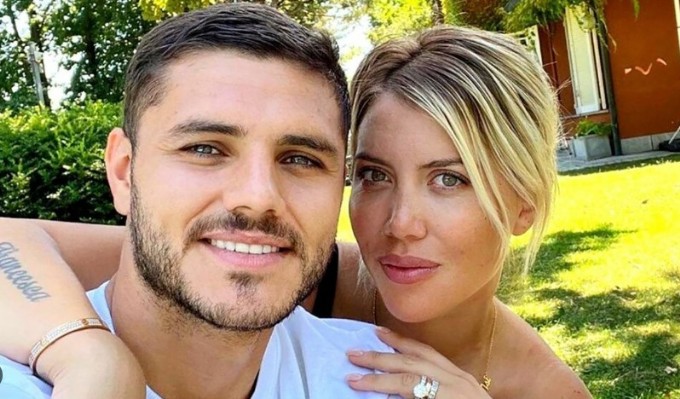 During his Radio Mitre show, Lanata shared that multiple sources close to Wanda Nara confirmed her leukemia diagnosis. The news comes after Nara was rushed to a medical center on Wednesday night due to severe stomach pain. Doctors decided to admit her for further tests, including an analysis that initially did not reveal any alarming results, as reported by Argentine media.
On Friday, it was reported that Nara had been transferred to the Sanatorio de Los Arcos in Buenos Aires, where medical professionals continue to assess her condition and search for a diagnosis that has raised concerns among her loved ones.
In light of the alleged leukemia diagnosis, Nara's partner Mauro Icardi, an Argentine footballer, is reportedly eager to fly her to Italy for treatment. Icardi has spent a significant portion of his career in Italy, and the country holds sentimental value for both him and Nara. Despite nearing a permanent move to Galatasaray in Turkey, Icardi is said to prefer taking Nara to Italy due to the familiarity and support they have there.
According to Lanata, Wanda Nara had recently finished filming an episode of MasterChef and had plans to travel to Ibiza to meet her sister Zaira and mother Nora Colosimo. However, the shocking diagnosis has disrupted their intended itinerary.
Further details regarding Nara's health condition and the treatment plan are yet to be disclosed. The news of her leukemia diagnosis has prompted an outpouring of support and well-wishes from fans and the football community.