Watch the 2023 Oscars ceremony and red carpet
The Academy of Motion Picture Arts and Sciences will honor achievements in 23 categories for films released in 2022. There are 10 films nominated for best picture:
"All quiet on the Western Front''
''Avatar: the Way of Water''
''The Banshees of Inisherin''
''Elvis''
''Everything Everywhere all at Once''
''the Fabelmans''
''Tar''
''Top Gun: Maverick''
''Triangle of Sadness''
''Women Talking''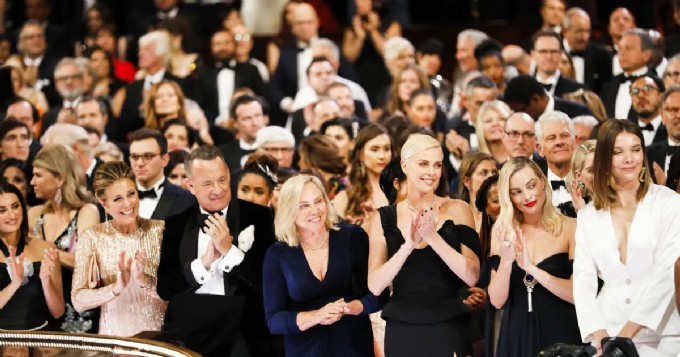 ''Everything Everywhere all at Once'' is considered an early favorite, with 11 Oscar nominations, including best picture, director, original screenplay, supporting actor for Ke Huy Quan, supporting actress for Jamie Lee Curtis and Stephanie Hsu, and lead actress for Michelle Yeoh.
''Tar,'' starring Cate Blanchett, who is also nominated for lead actress, is Times' film critic Justin Chang's top pick.
ABC has devoted nearly the full day's schedule to Oscar coverage, and also managed to sneak in a new episode of ''American Idol'' following the ceremony. Here's what to watch and how to tune in:
Red Carpet / Pre-Shows
"Countdown to Oscars 95: The Red Carpet Live"
ABC kicks off a nearly full day of Academy Awards coverage. 10 a.m. ABC
"On the Red Carpet at the Oscars"
A preview of the Academy Awards; red carpet arrivals. 1 p.m. ABC
"Brunch at the Oscars 2023"
Red carpet pregame for the 95th Oscars. Noon E!
"Live From the Oscars"
Sam Rubin and Jessica Holmes on the red carpet with interviews of arriving award nominees and celebrities; fashion talk; awards predictions. 1 p.m. KTLA
"E! Live From the Red Carpet"
Red carpet arrivals. 2 p.m. E!
"Red Carpet Rundown"
Red carpet highlights. 4 p.m. E!
"Oscars Pre-Show"
3:30 p.m. ABC
The Oscars
Honors for achievements in film take place at the Dolby Theatre. Rihanna, Sofia Carson, Diane Warren, David Byrne, Stephanie Hsu and Son Lux perform. 5 p.m.