Wedding guest sparks fury by turning up in a white dress with its own bride-style train - AND it showed off her underwear
Another mum shared an image of the guest's 'inappropriate' attire which violated several wedding social conventions, such as refraining from wearing white - which is reserved for the bride.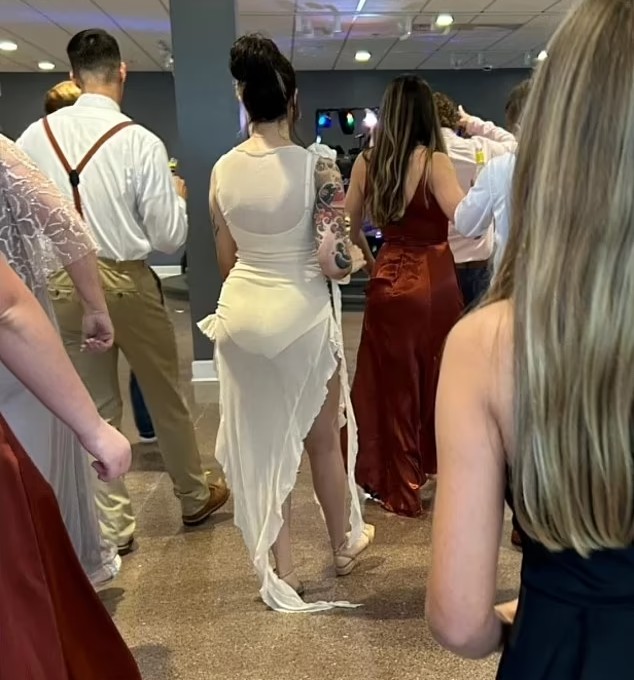 The dress' asymmetrical shape and long back also made it seem like the garment had a frilly train.
Its sheer nature and thigh-high slit perfectly displayed the white bodysuit the woman had on underneath the dress.
Many bashed the outfit as 'horrible' and 'outrageous' and couldn't believe how the woman was allowed to attend the black tie event.
The dress is similar to a design sold on AliExpress for $15.
It is also available in several different colours, including: beige, pink, red, and black.
The mum shared a photo of the anonymous guest on a popular wedding shaming Facebook group.'That is not that bride. And yes, that seems to be a body suit under the gauze fabric,' she captioned the image.
'It was pretty. The lady was gorgeous and edgy. But that's not what you wear to a friend's wedding, in my opinion,' the mum added.
Several took to the comments to immediately chastise the unknown woman.
'That is not 'beautiful and edgy' That is what you wear to the pool!' a woman wrote.
'It looks more like a bathing suit and cover up than something you should be wearing to a wedding,' another said.
'I don't think this is appropriate even in another colour. Everyone else seems to have taken consideration on what to wear and nobody else seems to be in a see-through mesh swimsuit coverup passed off as a dress. Lazy,' a second commented.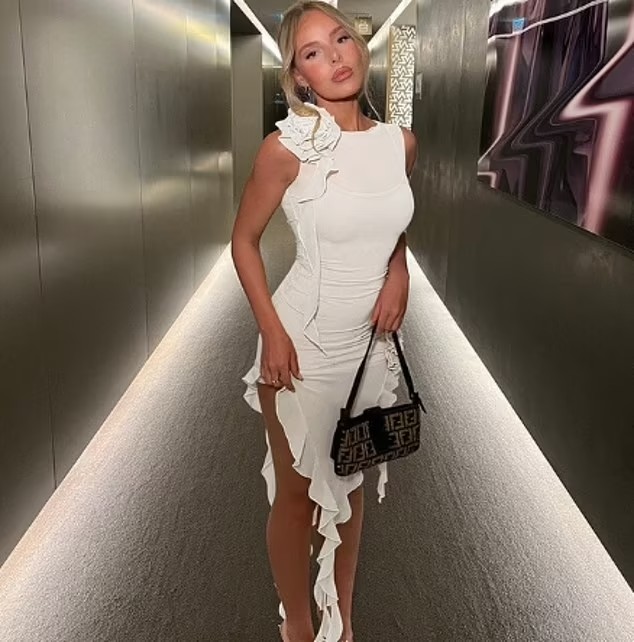 Several were shocked that someone would even consider wearing a white dress to a wedding, no matter the style.
'I must admit I think that dress is horrible. Each to their own I suppose but what is it with the number of young people who think it's acceptable to wear a long white dress to a wedding?' a woman asked.
'Y'all are getting too comfortable wearing white to weddings, and it shocks me without fail every time,' a woman said. 'Who raised these people?'
'There is so much wrong with that outfit I don't have the energy to even begin,' another wrote.
Some defended the dress - but not the woman's choice to wear it to the wedding.
'It's really cute, but she should've worn a different colour and different shoes,' one woman said.
'It could be a light blue or a mauve - maybe it just looks white in the lighting,' a second argued.