Who is Selena Gomez dating? Selena Gomez's dating history: Her boyfriends and exes
In January 2023, the "Calm Down" singer was linked to The Chainsmokers DJ Drew Taggart after Page Six obtained photos of their New York City date.
From popstar heartthrobs to music producers, here are all the men Gomez has been linked to over the years.
Nick Jonas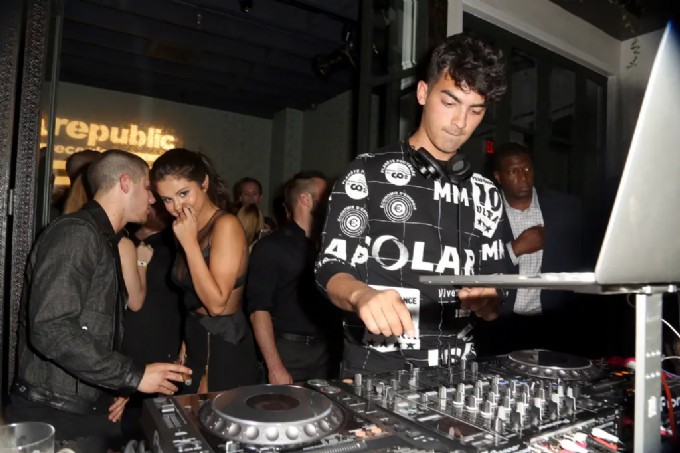 Gomez was first linked to Nick Jonas in 2008 after they crossed career paths at the Disney Channel. The two then seemingly confirmed romance speculation when Gomez appeared in the Jonas Brothers' "Burnin' Up" music video that summer.
The two dated on and off for two years until they decided to go their separate ways in March 2010. Five years later, Gomez reflected on her relationship with Jonas.
"We were babies! We actually caught up the other day, and it's really fun to be able to do that," Gomez told Capital FM at the time. "That, to me, was like puppy love. It was very sweet. He's lovely. I do have a love for him for sure."
Taylor Lautner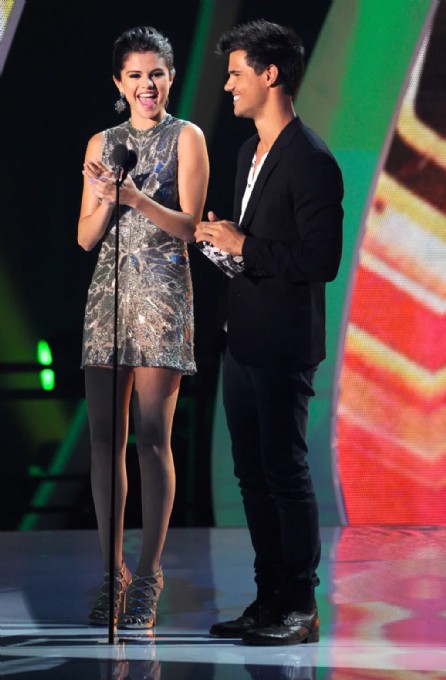 The singer and "Twilight" hunk Taylor Lautner had a brief romance after she split from Jonas for the first time in 2009. They met through Lautner's "Twilight" co-star Kristen Stewart, who was staying in the same Canadian hotel as the Disney actress while filming different projects.
Their relationship turned out to be more of a filming fling, as they were only spotted once together back in Los Angeles.
"We would go out to lunch and dinner, but I knew he had paparazzi following him and I had paparazzi following me," she told Seventeen in August 2009. "So we literally just wanted to hang out, go bowling and stuff, and it went a little too far, I think. People were getting a little crazy about us."
Justin Bieber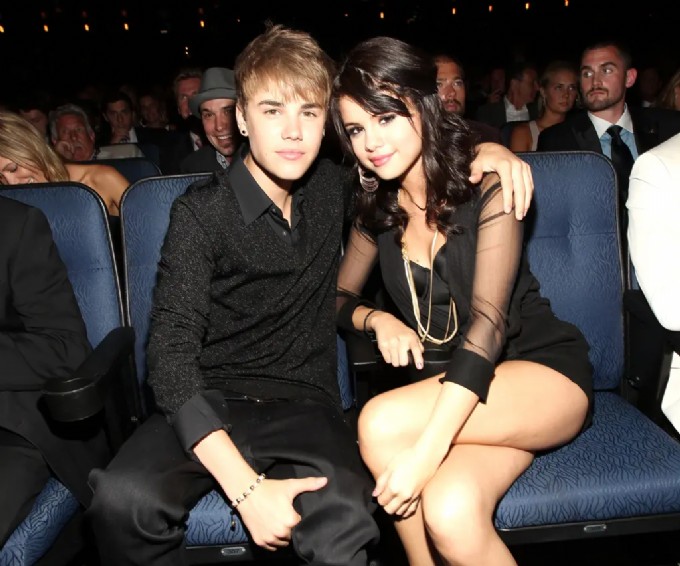 Perhaps her most famous ex, Gomez dated popstar Justin Bieber on and off for several years.
They initially sparked romance rumors in late 2010 and went on to confirm their romance when they were spotted kissing at a yacht in St. Lucia in early 2011.
They then made their red carpet debut at the Vanity Fair Oscars party in February of that year before verbally confirming they were dating in May.
The A-Listers initially split in November 2012, reconnected in April 2013 and were donezo again by December 2013. they continued breaking up and getting back together until Bieber confirmed in September 2015 that they ended things because it was "just too much at that age."
"When stuff would happen, I would lose my freakin' mind, and she would lose her mind, and we would fight so hard because we were so invested in each other," he told Complex at the time.
"Love is a choice. Love is not a feeling. People have made it seem in movies that it's this fairy tale."
The exes dated other people for the next couple of years before rekindling their romance one last time, at least for now in October 2017.
They split in March 2018 before Beiber married his wife, Hailey Bieber, in September of that same year.
Gomez later spoke on the relationship and said she was a ''victim to certain abuse'' with her ex.
"I had to find a way to understand it as an adult," she told NPR in January 2020. "And I had to understand the choices I was making. As much as I definitely don't want to spend the rest of my life talking about this, I am really proud that I can say I feel the strongest I've ever felt and I've found a way to just walk through it with as much grace as possible.""
Orlando Bloom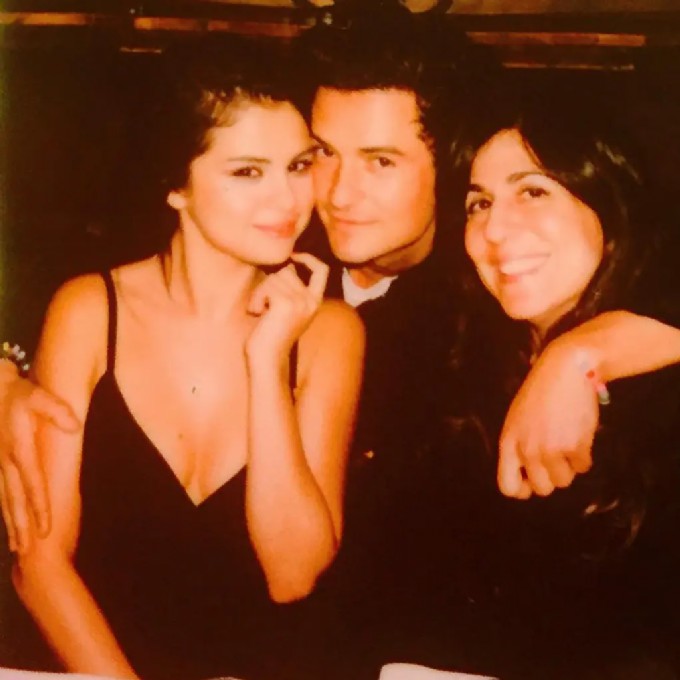 In April 2014, during one of her and Bieber's breakup period, Gomez sparked romance rumors with Hollywood hunk orlando Bloom after they were photographed getting to know each other in L.A.
Despite never confirming their relationship, they did seemingly deny it when Bloom's girlfriend, Katy Perry, tweeted that the rumors were a "dumb conspiracy" after they were spotted hanging out again in May 2016. Gomez retweeted Perry's words.
Zedd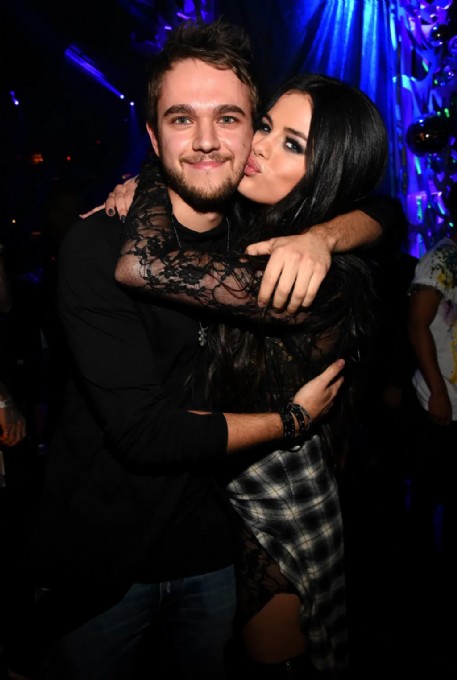 The "Only Murders in the Building" actress dated music producer and DJ Zedd — whose real name is Anton Zaslavski — in early 2015.
They were spotted holding hands at a Golden Globes party and were Instagram-official by the end of January. However, they didn't last more than a few months when Gomez confirmed their fling was over.
"I adore Anton [Zedd] a lot and I definitely had a thing with him, which was nice," Gomez told ''The Edge Afternoons'' in June 2015.
Zedd also later addressed the relationship and admitted to Billboard that dating someone with Gomez's fame "change[d] my life."
Niall Horan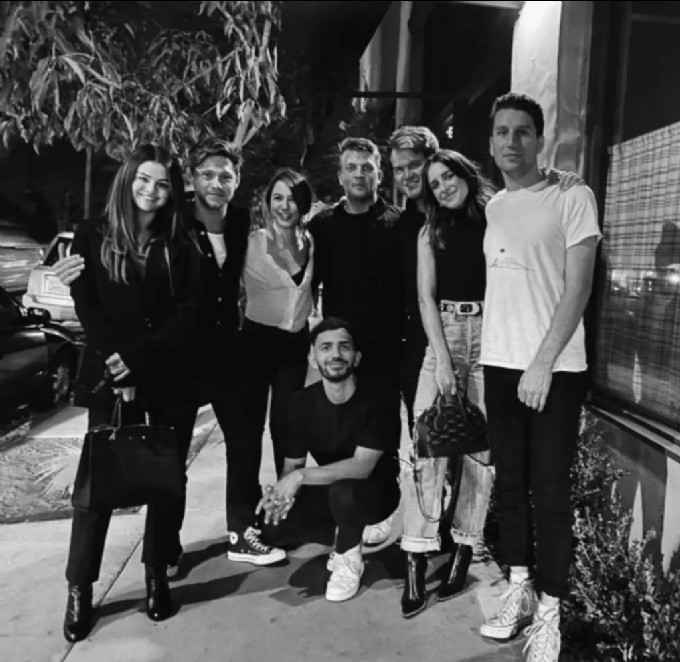 Gomez and the One Direction hottie Niall Horan had fans constantly wondering if they were more than just best friends.
After being spotted on several dates together in late 2015, they allegedly packed on the PDA at Jenna Dewan's 35th birthday party in December. Gomez denied romance rumors shortly afterward.
"Oh my god! No," she told ET later that same week. "I love him, I always have. He's amazing."
Fans thought they had rekindled their spark in late 2019, but Horan clarified he was still "very much single" on a December episode of ''Breakfast With Lise, Sarah, Dan & Ben''
Samuel Krost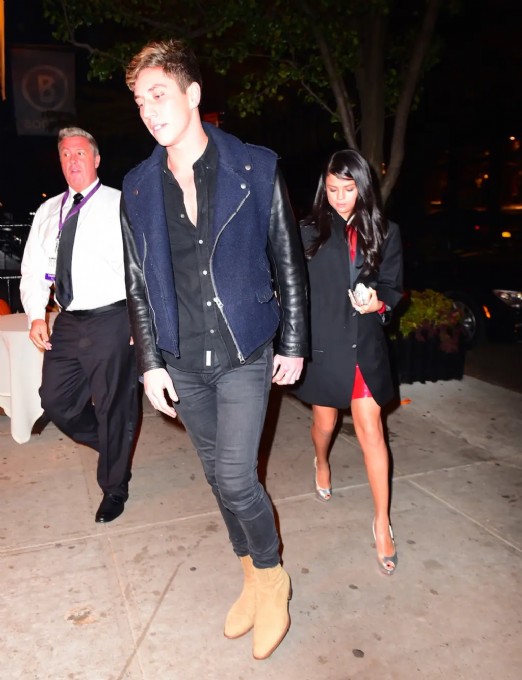 The "Spring Breakers" actress had a brief fling with Gigi Hadid's close friend Samuel Krost around the same time she sparked romance rumors with Horan.
They were photographed hanging out a few times and even held hands during one January outing. By Valentine's Day of 2016, their fling had fizzled out as Gomez told her Instagram users that she was single.
Charlie Puth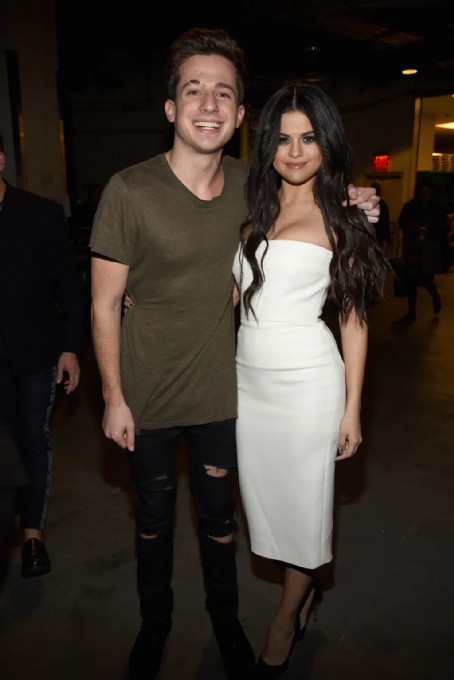 Gomez was linked to popstar Charlie Puth in March 2016 while collaborating on their hit song, "We Don't Talk Anymore." Gomez never discussed or confirmed the alleged romance, but the "Light Switch" singer said their romance "really messed me up."
"I don't kiss and tell, but the only way a song like that can come across as real is if there's something else going on behind the scenes," he told Billboard in February 2018.
"And that's what was happening [with Gomez]. Very short-lived, very small, but very impactful. And it really messed me up. I'm trying to put this the best way possible: It wasn't like I was the only person on her mind. And I think I knew that going in — what I was getting myself into."
The Weeknd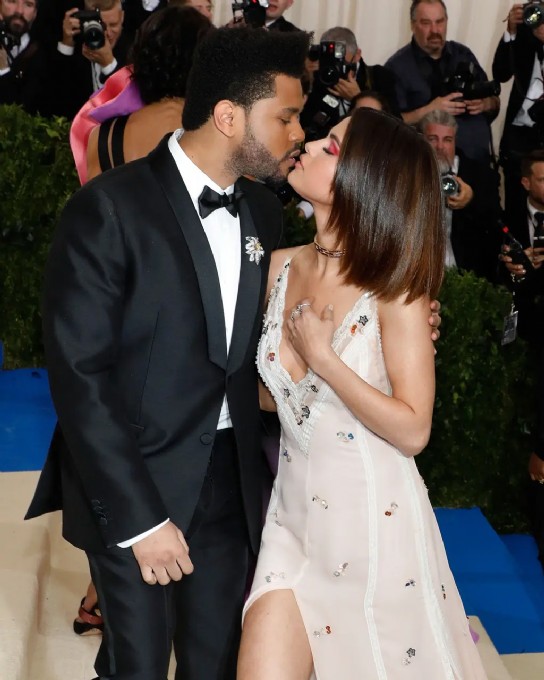 From January to October 2017, the "Same Old Love" songstress had a hot and heavy relationship with The Weeknnd.
Shortly after sparking romance rumors at the beginning of the year, the couple vacationed together in Italy. By the end of the month, Gomez made their relationship Instagram-official by the end of the month.
Gomez then tagged along for his spring tour and they made their red carpet debut at the Met Gala that May. However, their differing schedules ultimately led to their October split.
Gomez later explained that she and her ex ended things on good termd.
"Something that I'm really proud of is that there's such a true friendship [between me and The Weeknd]," she told Billboard in November 2017. "I truly have never experienced anything like that in my life. We ended it as best friends, and it was genuinely about encouraging and caring [for each other], and that was pretty remarkable for me."
Drew Taggart
Gomez took a break from dating in the public eye for a few years until she sparked romance rumors with Chainsmokers DJ Drew Taggart in January 2023.
A source told Weekly that the duo are seeing each other in a "very casual and low-key" way but are "having a lot of fun together."
Page Six obtained exclusive photos of the two at a bowling date in New York City the same week. An eyewitness even revealed they were "making out" during the outing.
Neither Gomez nor Taggart has addressed their rumored romance.