Wimbledon Fans Astonished as Food and Drink Prices Soar, Pints Hit All-Time High, and Skittles Cost £4.20
With an estimated 36,000 fans expected on the first day alone and a total of 500,000 visitors over the two-week tennis extravaganza, many attendees were taken aback by the increased costs, except for one beloved tradition.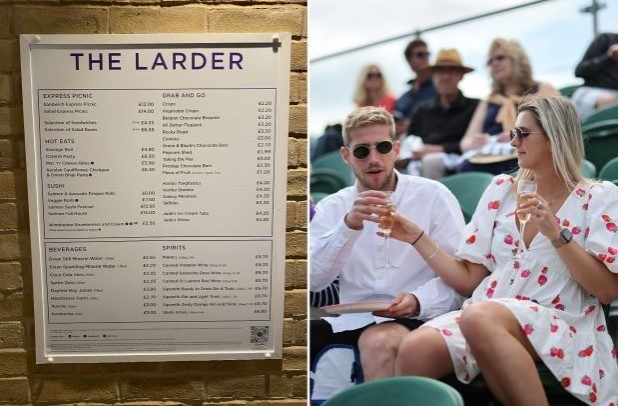 This year, a pint of beer ranges between £7.20 and £7.55, representing a substantial hike compared to 2022. Just twelve months ago, a pint of beer was priced at £6.10 to £6.50, meaning fans are now paying over £1 more per pint.
The most expensive lager available at this year's Wimbledon is Stella Artois at £7.55, while Guinness, Camden beers, and Orchard Pig cider cost £7.20 per pint. Even a 330ml bottle of beer or cider sets punters back £6.80. For those with a taste for Champagne, a bottle of Lanson costs between £87 and £95.10.
Canned wine and pre-mixed G&T are also steeply priced at £9.70. A glass of Pimm's, a summer favorite, will set you back just under a tenner (£9.70), and if you prefer it in a reusable cup, the price increases to £11.20. Those wanting to indulge in a pitcher of Pimm's to enjoy while watching tennis stars like Andy Murray and Novak Djokovic can expect to pay over £30.
A single measure of house spirit with a mixer costs £6.90, while non-canned G&T is priced at £10 for a single and £14 for a double. Bottles of Evian water come with a price tag of £2.65, and other soft drinks range from £2.25 to £3.
The food options also pose a test to attendees' wallets this year. While reasonably-priced sandwiches start at £4.55, a small bag of crisps is priced at £2.20. Sausage rolls are just shy of £5, and sushi ranges between £8 and £15.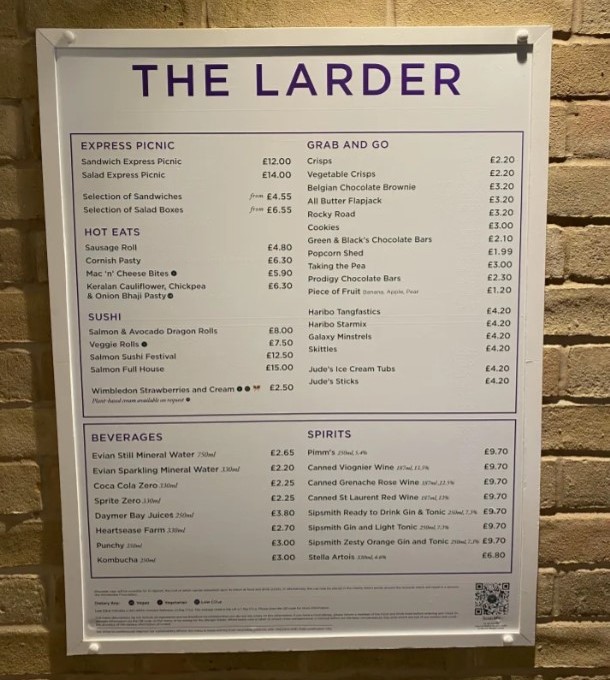 For those with a sweet tooth, the shock comes when purchasing a bag of Minstrels, Haribo, or Skittles, which cost a staggering £4.20—equivalent to the price of a single tub or stick of ice cream. However, there is one traditional treat that has remained constant throughout the years—strawberries and cream. The iconic Wimbledon snack maintains its price at £2.50, the same as it has been since 2010.
As fans enjoy the thrilling matches and world-class tennis at Wimbledon, they may find themselves spending more on refreshments this year. The significant price hikes have left many spectators surprised, while others are willing to indulge in the unique Wimbledon experience, complete with strawberries and cream.