witter Under Fire as Deepfake Videos of TikTok's Female Stars Circulate Despite Platform Rules
A recent review by NBC News uncovered sexually explicit and suggestive deepfakes of TikTok's top female influencers, including Addison Rae Easterling, Charli D'Amelio, and Bella Poarch. Despite Twitter's regulations, these deepfakes have amassed thousands of views within a short period. This article explores the prevalence of deepfakes targeting TikTok celebrities and sheds light on Twitter's enforcement of its policies.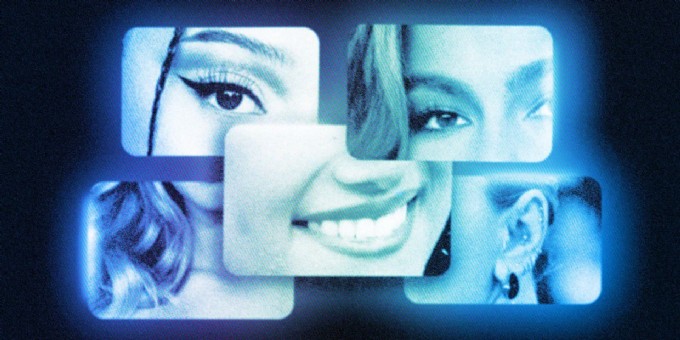 Deepfake content, a sophisticated form of manipulated media, involves digitally inserting a person's face onto another individual's body. Female TikTok stars have become prime targets for deepfake creators, with the majority of deepfakes found online being pornographic in nature, according to a 2019 report by Sensity, a synthetic media detection firm. Even compared to well-known actresses like Emma Watson, the search results for TikTok's female stars revealed an alarming number of explicit deepfake videos and images.

One deeply viral tweet, posted on May 31, showcased a short clip where Easterling's face was superimposed onto another woman's body on a bed. This tweet garnered over 21 million views as of Tuesday, highlighting the significant reach of these deepfakes. Furthermore, the tweet's replies included links to longer, sexually explicit versions of the video, perpetuating the circulation of such content.

While the account responsible for the viral tweet claimed to have deleted it due to backlash, it frequently shared sexually suggestive content featuring authentic videos of female celebrities. Despite NBC News' request for action against the accounts posting pornographic deepfakes, Twitter only suspended six of the nine mentioned accounts. Several explicit deepfakes, including one featuring Poarch's likeness and multiple pornographic deepfake images of D'Amelio and her family, remain online.

Representatives for Easterling, D'Amelio, and Poarch have not yet provided a comment on the situation.

Twitter's history of addressing deepfakes is not new, as the platform suspended an account in November 2021 for sharing a sexually explicit deepfake video of Easterling. However, deepfake incidents involving celebrities have seen a significant surge online, despite victims speaking out and legislative efforts to ban nonconsensual sexually explicit deepfakes in some countries.

In the face of growing scrutiny, Twitter's moderation efforts have come under question during Elon Musk's leadership. The New York Times reported that rising hate speech and pornography on the platform had made advertisers uneasy. Twitter has two rules pertaining to deepfakes, explicitly prohibiting the manipulation of faces onto nude bodies and synthetic and manipulated media that depends on context and implications. However, the enforcement of these rules has raised concerns, particularly after employee layoffs and resignations within the trust and safety teams.

Using Twitter's search function, a wide range of content associated with Rae, D'Amelio, and Poarch was discovered, ranging from fan accounts posting authentic nonexplicit material to hardcore pornography and deepfakes. Some accounts repeatedly shared the same deepfakes, directing users to other platforms like Discord or Telegram, where deepfake material is often exchanged.

Discord, in response to NBC News' inquiry, stated that its community guidelines clearly prohibit the promotion or sharing of nonconsensual intimate content. The platform takes action against such content, including banning users, shutting down servers, and collaborating with relevant authorities. Discord suspended the server linked to tweets containing nonconsensual deepfakes of Easterling.

Despite legislation in certain regions targeting nonconsensual sexually explicit deepfakes, victims often struggle to find recourse due to the ability to anonymously upload images from anywhere. Celebrities and influencers who have fallen victim to deepfakes, like Scarlett Johansson, have highlighted the lack of legal remedies available. The prevalence of deepfake content poses significant challenges for individuals and emphasizes the need for stricter regulations and technological solutions.
The circulation of deepfake videos and images featuring popular female TikTok stars on Twitter raises concerns about the platform's ability to enforce its policies against nonconsensual nudity. Despite the rising prevalence of deepfakes and legislative efforts to combat them, victims continue to face challenges in seeking legal recourse. The situation highlights the urgent need for improved regulations and technological solutions to address the growing threat of deepfake content. Twitter, under scrutiny for its moderation efforts, must strengthen its enforcement mechanisms to protect users and prevent the spread of nonconsensual deepfakes.