Woman lives in a cabin in the woods but still loves getting glammed up – cruel trolls always tell her to put my boobs away
Lisette Brisson's forest lifestyle doesn't stop her from being glamorous and she loves wearing low cut tops and tight dresses even when it's snowing.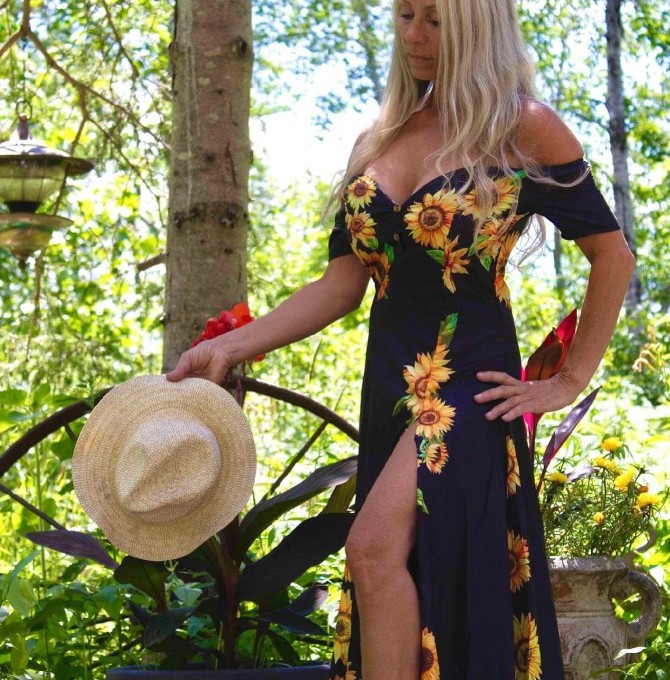 She does all the handiwork around her cabin, including repairs, collecting wood for the fire and foraging for food.

The ex-road construction inspector has been off-grid for seven years and usually spends birthdays, Christmas and weekends alone.

She has two German Shepherds Kimber and Miss Snow to keep her company.

Sharing her life online under the name One Woman's Wilderness, Lisette has had to shut down trolls that slate her for showing off her assets.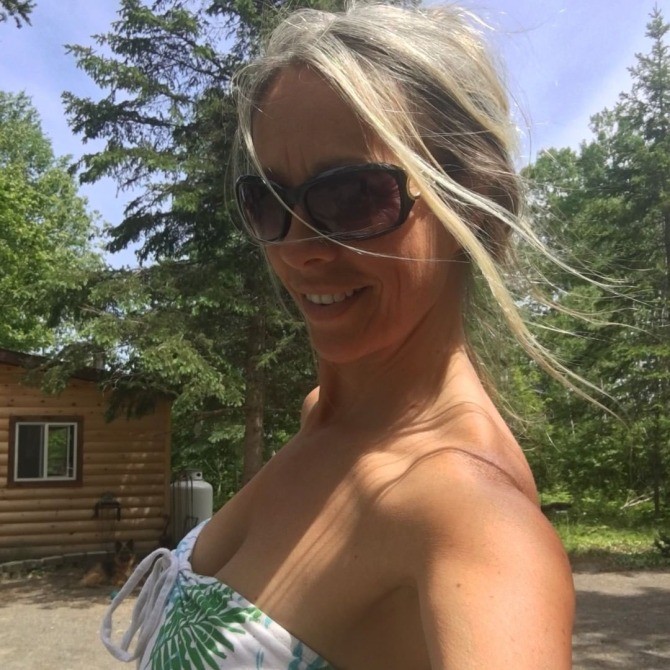 Her mantra is that people are not defined by what they choose to wear.
She said: "My clothes are irrelevant.
"I wear what I want and it is hot in my cabin.
"I've always dressed this way and I shall continue.
"Clothes do not define someone's character."

Trolls have speculated that she does so because most of her viewers are men, with one patronisingly remarking Lisette is "better than that".

Her cabin is in a forest land in Ontario, Canada and projects she has undertaken include installing the kitchen floor, stone siding the outside of her cabin and building a log staircase.

Lisette - who has not revealed her age - has no children and said she is single because she "hasn't met the one yet".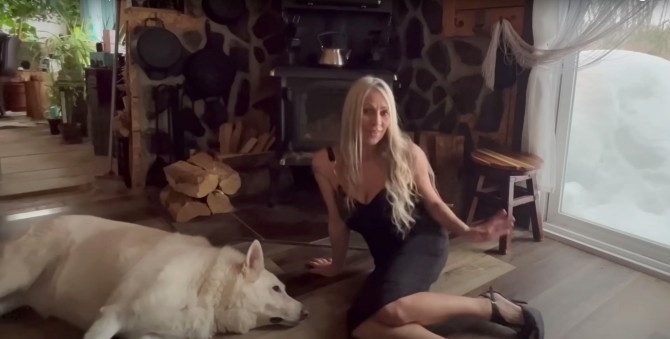 She said in a recent YouTube video: "I don't get lonely.

"There's so much to do here and I'm always busy - like working in my garden, the fire wood, working on a project and taking care of my dogs.

"I enjoy living alone.

"I know it may sound strange to some people but I've basically been independent most of my life.

"I'm okay with it. I'm not scared to live alone.

"I have my dogs and I do have what it takes to protect me.

"Why live in fear? It would prevent me from truly living."

Lisette grew up on a farm and tried a city lifestyle in her twenties but didn't like it.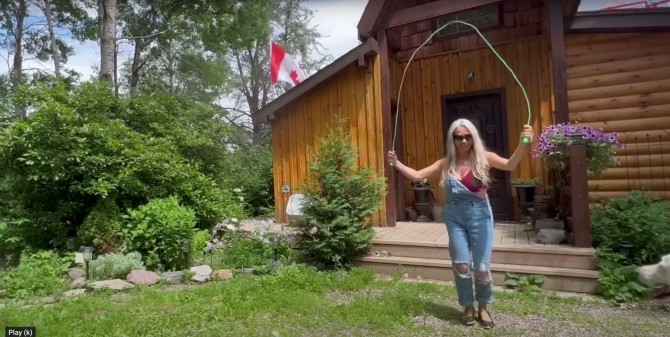 She spent some time helping her brother with taxidermy work before buying her first off-grid property in Ontario.

She explained: "I just wanted to live off-grid.

"I worked hard and made a lot of sacrifices for about eight years, and that's when I found this property and started living off-grid again."
Lisette assured she has "no regrets" but said the most difficult thing about living off-grid is keeping warm in the winter when it reaches -4 degrees.
Her lifestyle and DIY videos have seen her rake in almost 200,000 loyal subscribers on YouTube.