World's hottest scientist gives fan hilarious reply when asked 'are they natural?'
A woman dubbed the "world's hottest scientist" has hilariously hit back at a fan who asked if a certain something was "natural".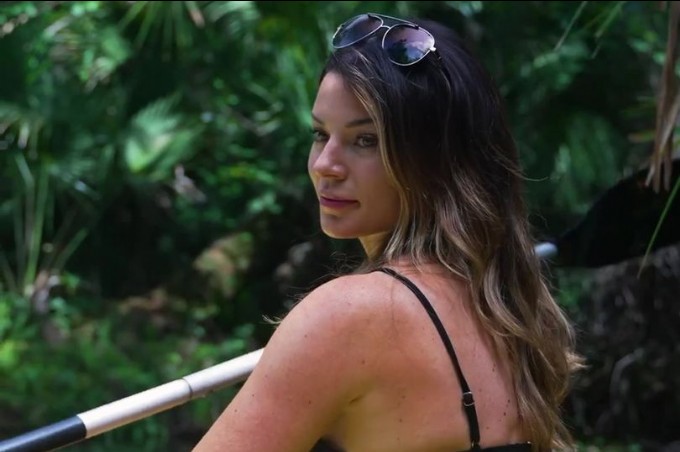 Stunning Rosie Moore has earned herself a huge following on Instagram for her fascinating posts with animals including snakes and sharks.
The 26-year-old geoscientist's mix of adventures and modelling pictures – and sometimes both in the same post – have seen her amass around 74,200 followers on Instagram.
And with such a large following comes sponsorship.
In her latest post, Rosie can be seen kayaking down a river wearing nothing by a skimpy bikini top and denim shorts.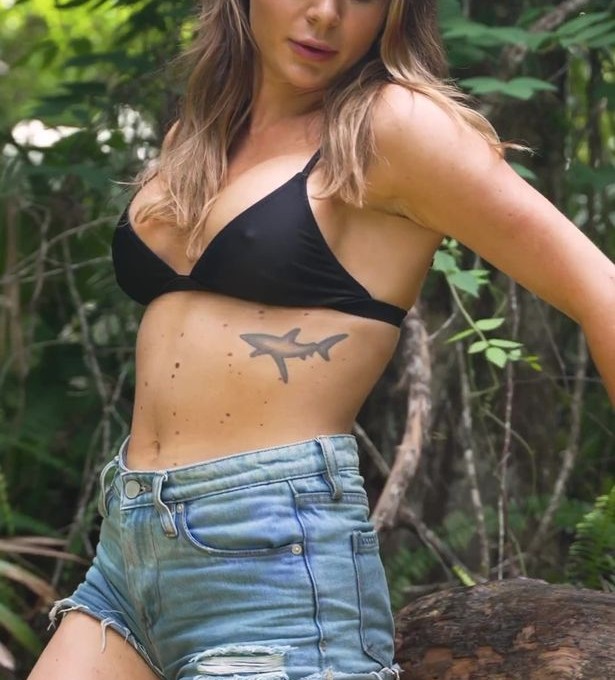 She also shows off her small shark tattoo on her left side.
And for reasons only known to her, she puts on a snorkel mask and finds a manatee-like creature in the river below.
The clip was filmed in the Florida Springs – a place not really known for manatees being found in shallow waters, but that's besides the point.
The video was made to advertise her "favourite tequila" called Patsch – although what the video has to do with the drink is beyond us.
But rather than getting annoyed by the comment, Rosie responded in manner befitting on the world's hottest scientist.
She wrote: "Yes, the tequila is natural".
The reply has so far received 10 likes.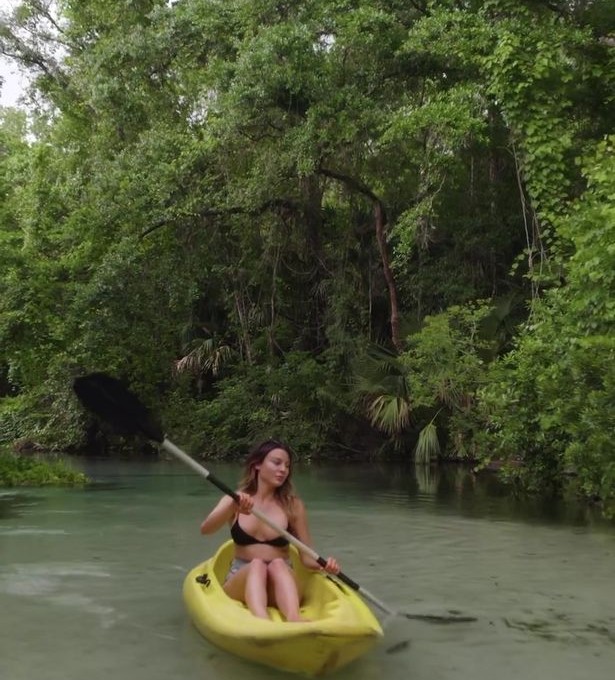 A fellow glamorous scientist and animal expert, presumed to be a pal of Rosie's wrote: "I could watch you all day."
In response she joked: "Setting up a camera in my house for you right now."
Another thirsty bloke said: "Give the access to me also."