'World's hottest weather girl' unrecognisable after covering herself in tattoos
A woman known as the "world's hottest weather girl" caused temperatures to rise on Instagram.
Sol Perez,29, is a television presenter known for being a panelist on popular Argentinean show Gran Hermano.
The bombshell found fame for many things – but mostly for doing saucy daily forecasts on TV.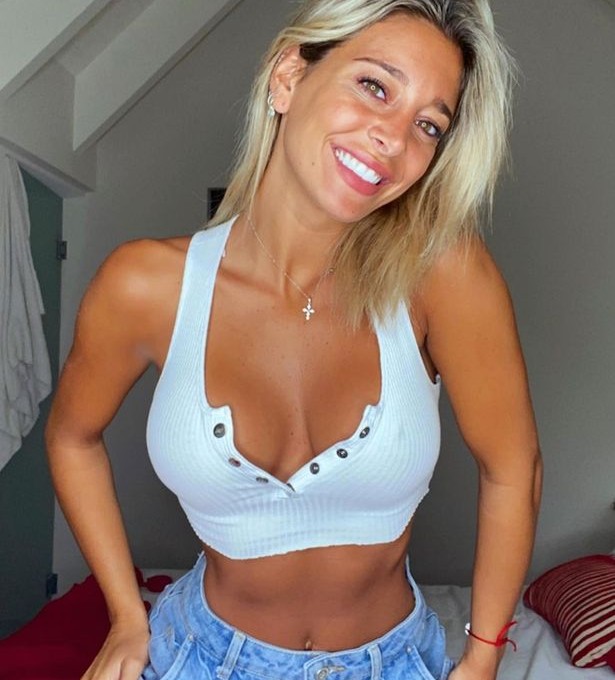 Now over on social media, where she boasts 6.4million followers, Sol didn't fail to turn up the heat in a series of posts.
Sharing on her Instagram stories, the beauty flaunted her gorgeous torso in a leather corset which exposed her tattoos.
Although they weren't real, the ink looked pretty convincing thanks to the crafty work of make-up artist Alan Elizalde.
Hair stylist Camilo Duranm was the genius behind her luscious locks which complemented her look well.
Sol's entire chest was covered in multiple tattoos – including a hair spray can, cat and the words "love".
She even had a number of designs on her face, such as a petite butterfly placed right by her right eye.
Make-up artist Alan didn't just do the tattoos as he finished her look with lipstick and mascara.
The temporary tattoos got a lot of attention on Instagram – with both artists sharing the work on their accounts.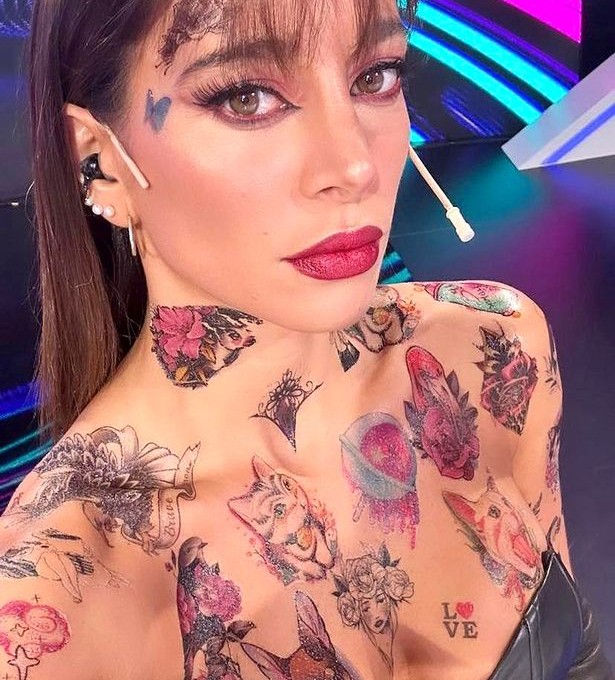 Many fans were eager to know how long the temporary tattoos lasted and if they can get the same designs.
While there's no price info on their posts, the artists told their followers to slide into their DMs for more information.
Sol shared a series of shots showing her in a leather outfit as she presented the Argentinean show.
Although she's no longer a weather girl, she still works within the media industry as a host on TV and radio.
Currently she's a panelist for Gran Hermano, which translates to Big Brother.
She debuted her look on Tuesday's show with many fans rushing to Twitter to share their opinions.
One said: "How iconic is Sol Perez, what a woman."
Another added: "I love you Sol Perez, you are the best of Gran Hermano."