World's Sexiest Footballer' Alisha Lehmann Faces Online Criticism for Makeup During Switzerland's 7-1 Loss to Spain
In a recent Nations League clash, Alisha Lehmann, who has earned the title of 'the world's sexiest footballer' and boasts the highest number of social media followers among female footballers, found herself in the spotlight, not just for her performance on the field but for her choice to wear makeup during the match. Switzerland faced a daunting 7-1 defeat at home to Spain, and Lehmann's appearance did not go unnoticed by online critics.
Lehmann, known for her striking presence both on and off the field, was among the Swiss players who took to the pitch to compete against Spain. While she couldn't prevent the heavy loss, some users on social media platforms seized the opportunity to comment on her decision to wear makeup during the game.
One comment read, 'All that makeup just to lose 1-7 on home soil.' Another user expressed, 'Ever feel like a muppet being the only one with makeup on to play a sport?'
"Why all the makeup during a game?" queried an Instagram user, and another remarked, 'Less paint and more goals.'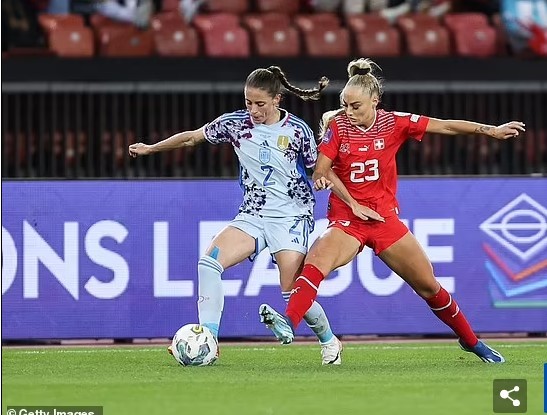 Despite the online scrutiny, Alisha Lehmann's Instagram post, which featured a picture of her in action during the match and alongside her teammates, received considerable attention. At the time of writing, the post garnered more than 670,000 likes, underscoring her significant online presence.
However, the negative comments she faced are not unfamiliar to Lehmann. In the past, she has spoken out about her experiences dealing with online trolls, many of whom have sent her vile and derogatory messages, including sexist remarks that encourage her to 'stay in the kitchen.'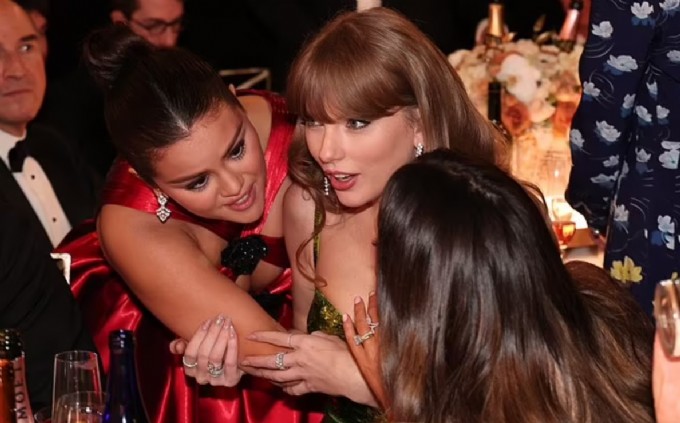 "A lot of times people say: 'women can't play football, they should be in the kitchen,'" Lehmann revealed during an interview with Sky Sports. "You know what I think actually? It's obviously not a nice thing to say because we train so hard every single day, but it gives me more strength. I feel bad as my mum sends me stuff. I say to her: 'Don't read this, I would never read it.' I don't really care (about the comments), to be honest. I just don't read or look. I just brush it off and focus on the positive comments."
Alisha Lehmann emphasized that she remains undeterred by the criticism and hateful comments, choosing to concentrate on the supportive and constructive feedback from her fans.
"It's always easy to say stuff behind a computer," she noted. "I don't think people would stand in front of our female footballers and say: 'You can't play.'"
Despite the challenges she faces, Lehmann's ever-growing online following is a testament to her popularity and influence. However, she has made it clear that her primary focus has always been on her passion for football, and her rise to social media fame was not a planned endeavor.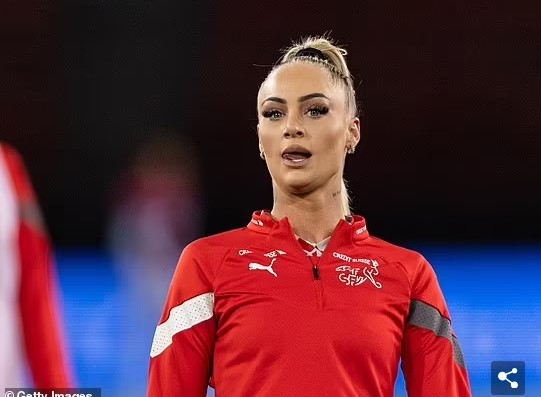 "The people who know me always see the footballer," she explained. "Every time I'm with my friends and family, I just speak about football. It's always been there, it's deep in my heart as it's the thing I've always done. The other stuff just came in time."
Lehmann, born in Switzerland, has managed to balance her football career with the challenges and opportunities that social media fame brings, maintaining a strong connection with her supporters and a deep dedication to the sport she loves.
In a recent revelation, Alisha Lehmann made headlines by sharing that an A-list celebrity once offered her a substantial sum for a one-night stand. Additionally, she disclosed that superstar rapper Drake had reached out to her, expressing his interest in obtaining one of her jerseys.
Alisha Lehmann's journey showcases the resilience and determination of a footballer who has defied stereotypes and embraced her identity while navigating the complexities of fame and the online world. Her story reflects the strength of character and commitment that have propelled her to international recognition, both on and off the pitch.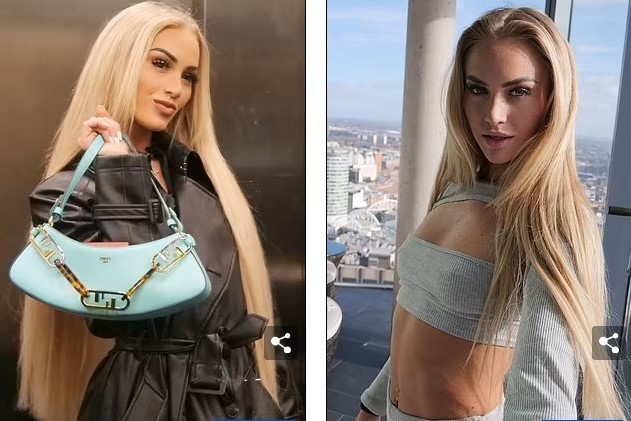 Alisha Lehmann World Cup 2023
Alisha Lehmann represented Switzerland at the 2023 FIFA Women's World Cup in Australia and New Zealand. She played in all five of Switzerland's matches, scoring one goal and providing one assist. Switzerland was eliminated in the quarterfinals after losing to France 5-1.
Alisha Lehmann partner
Alisha Lehmann is currently dating Ramona Bachmann, a Swiss professional footballer who plays as a forward for English FA Women's Super League club Chelsea and the Switzerland women's national team.
Alisha Lehmann Instagram
Alisha Lehmann has over 10 million followers on Instagram. She is known for her glamorous photos and her outspoken personality.
Alisha Lehmann salary
Alisha Lehmann's salary is not publicly disclosed. However, it is estimated that she earns around £100,000 per year.
Jens Lehmann and Alisha Lehmann
Jens Lehmann is a former German professional footballer who played as a goalkeeper. He is not related to Alisha Lehmann.
Alisha Lehmann net worth
Alisha Lehmann's net worth is estimated to be around £1 million. She earns money from her football salary, her endorsement deals, and her social media presence.
Alisha Lehmann age
Alisha Lehmann is 24 years old. She was born on January 21, 1999.