WWE Hall of Famer and Former NWA World Champion Terry Funk Passes Away
This saddening news comes as a blow to fans and colleagues who remember Funk for his remarkable contributions to professional wrestling.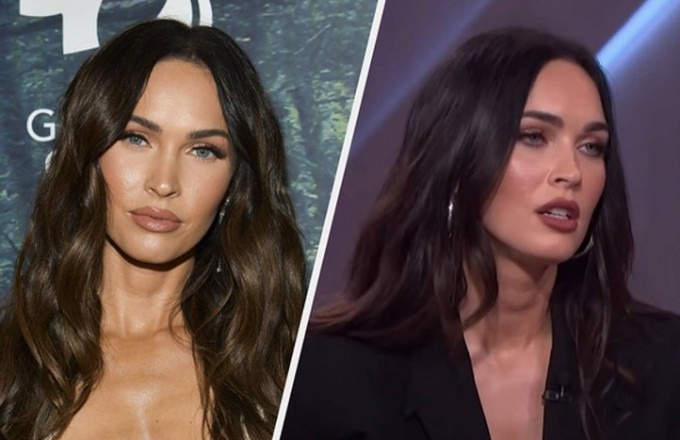 Terry Funk's journey in the world of professional wrestling began during the mid-1960s when he joined his father's Western States Sports promotion. Throughout his illustrious career, Funk's impact was felt across the globe, as he graced the rings of various wrestling organizations including Championship Wrestling from Florida, All Japan Pro Wrestling, and Continental Wrestling Association, among others.
Notably, Funk also made a brief appearance in the World Wrestling Federation (now WWE) from 1985 to 1986 before exploring the realm of Hollywood, trying his hand at movie-making.
In 1989, Funk made a triumphant return to the national wrestling stage by joining World Championship Wrestling (WCW). It was during this time that he engaged in a legendary feud with the iconic Ric Flair, etching his name in wrestling history.
Funk's influence extended to the younger generation, as he played a pivotal role in ECW's ascent to greater prominence. His selflessness and dedication were instrumental in elevating ECW's status. One of his remarkable accomplishments was winning the ECW World Title at Barely Legal in 1997, marking the promotion's inaugural pay-per-view event.
Funk's legacy remained vibrant as he later returned to WWE, adopting the persona of Chainsaw Charlie. During this phase of his career, he collaborated with renowned names like Mick Foley and the New Age Outlaws.
Attempting to encapsulate Terry Funk's storied career in a few paragraphs would hardly do justice to his remarkable journey. Stay tuned for more comprehensive coverage of his legacy on our website. Without question, Terry Funk's memory will forever be intertwined with his extraordinary wrestling achievements, his kindness, and his status as one of the all-time greats in professional wrestling.
In recent years, Funk battled dementia, reflecting the challenges he faced off the mat. As the wrestling community reflects on his contributions, we extend our heartfelt condolences to Funk's family and friends. His memory will continue to inspire generations of wrestling enthusiasts worldwide. Rest in peace, Funker.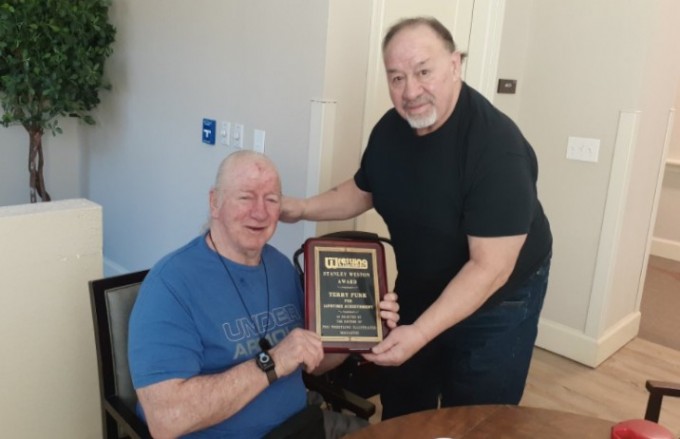 Terry Funk (born June 30, 1944) is an American retired professional wrestler. He is known for the longevity of his career – which spanned more than 50 years and included multiple short-lived retirements – and the influential hardcore wrestling style he pioneered in the latter part of his career. He is considered one of the greatest professional wrestlers of all time.
Funk was born in Hammond, Indiana. He is the son of Dorothy (Culver) and Dory Funk, a professional wrestler and promoter. Following the end of World War II, the family relocated to Amarillo, Texas, where Terry and his brother, known professionally as Dory Jr., grew up in the professional wrestling business.

After graduating from high school, Funk attended West Texas State University (now West Texas A&M University), where he competed in amateur wrestling and football. He also began wrestling professionally in the NWA's Texas territory.

Funk quickly became one of the top wrestlers in the NWA, and he held the NWA World Heavyweight Championship on three occasions. He also won the NWA World Tag Team Championship with Dory Jr. on four occasions.

In the 1980s, Funk began to pioneer the hardcore wrestling style. This style of wrestling featured more violence and dangerous stunts than traditional wrestling. Funk became known for his willingness to put his body on the line, and he earned the nickname "The Hardcore Legend."

Funk continued to wrestle throughout the 1990s and 2000s. He also worked as a promoter and trainer. He retired from wrestling in 2017.

Funk is a member of the WWE Hall of Fame, the NWA Hall of Fame, and the Wrestling Observer Newsletter Hall of Fame. He is also a two-time recipient of the Wrestling Observer Newsletter's Most Outstanding Wrestler of the Year award.

Funk is a true legend of professional wrestling. He is known for his longevity, his hardcore style, and his willingness to put his body on the line. He is an inspiration to wrestlers all over the world.