Yucaipa High School Math Teacher Arrested for Unlawful Sexual Intercourse with a Minor
The arrest took place late Thursday night, and Vanderhulst is currently held on $30,000 bail, as stated in a news release by the San Bernardino County Sheriff's Office. The exact connection between the minor and the high school is yet to be confirmed.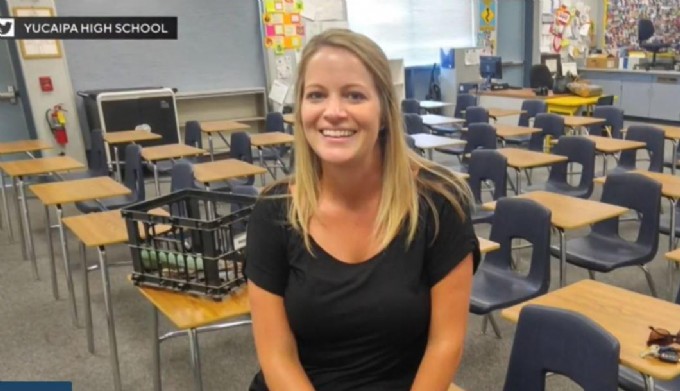 In a now-deleted tweet, the school praised Vanderhulst for her dedication to providing a rigorous mathematics curriculum and her caring nature towards students, according to CBS Los Angeles. Vanderhulst received the honor of "teacher of the year" in 2017 and was commended for her innovative teaching style and her ability to engage students at all levels, from intervention classes to honors classes.
Vanderhulst joined the staff at Yucaipa High School in 2013, as mentioned in a Facebook post. However, as the investigation continues, detectives have released Vanderhulst's booking photo and are working to determine if there are any additional victims involved in the case.
The Yucaipa Calimesa Joint Unified School District has collaborated closely with investigators to ensure a thorough investigation into the matter, as stated by the sheriff's office.