Zendaya Reflects on Past Fashion Choices:
In an interview with Elle for their September issue, the 26-year-old actress and fashion icon candidly discussed her regrets and reflections on her early style moments. Among the looks she highlighted, there's a notable questionable outfit from her Disney press tour in 2012 that still makes her cringe.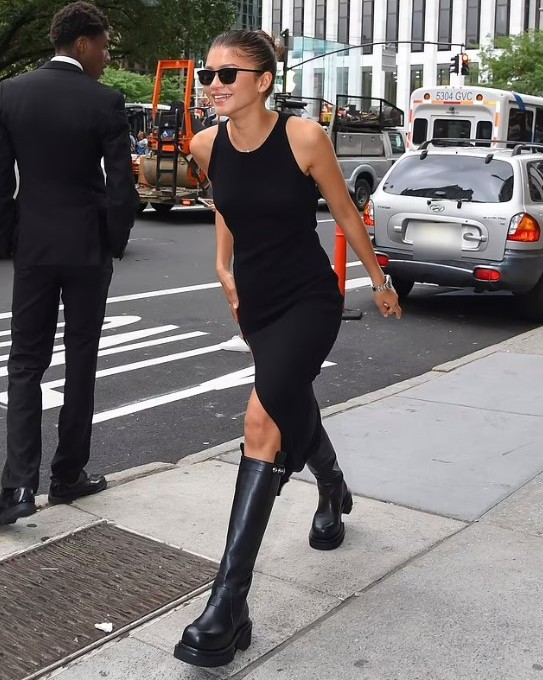 Recalling her fashion journey, Zendaya opened up about her collaboration with longtime stylist Law Roach, who has been instrumental in shaping her iconic red carpet appearances. She specifically addressed an outfit she wore during the first press tour for her Disney Channel show "Shake It Up" in 2012. The ensemble, featuring dark flare jeans, layered cardigans, and a yellow T-shirt, left her feeling less than impressed.
Playfully joking about her stylist's choice, she exclaimed, "I'm angry at him to this day. Like, why would you put me in this? Bitch, you could've done better!"
The conversation didn't stop there. Zendaya also looked back on her debut on the red carpet scene, pointing out an ensemble Roach had styled for her at the 2011 premiere of Justin Bieber's documentary "Never Say Never." The shimmery silver blazer paired with a miniskirt was once deemed "edgy" by Zendaya herself, but she now views it as simply cute.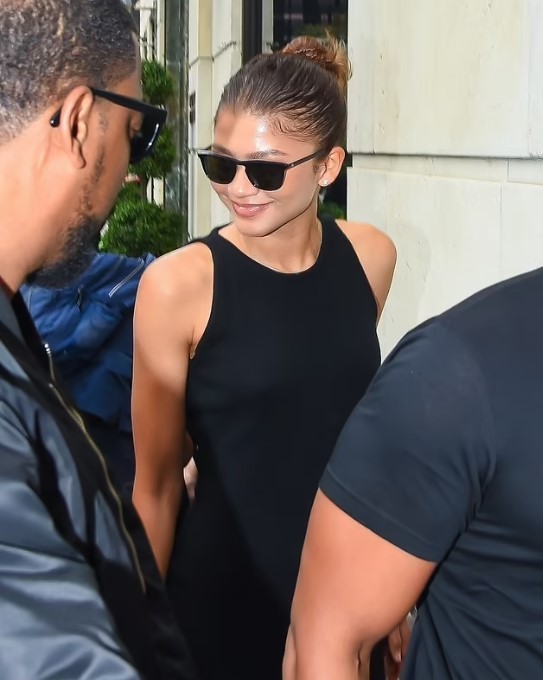 The evolution of Zendaya's fashion choices was evident as she discussed her transformation from age-appropriate styles to more daring and experimental looks. She mentioned her appearance at the 2014 Teen Vogue Young Hollywood party, where she confidently rocked a towering bowler hat that drew both admiration and comparisons. Despite some initial skepticism, Zendaya and Roach remained steadfast in their accessory choice.
The actress also touched on the influence of her mother on her fashion journey. Zendaya's mother, who stands at 6'4", faced challenges finding clothes that fit her well, which played a role in Zendaya's growing passion for fashion. Explaining her mother's experience, Zendaya said, "I also felt like there was part of her that loved fashion. But it was hidden. I think she vicariously lived through me experimenting."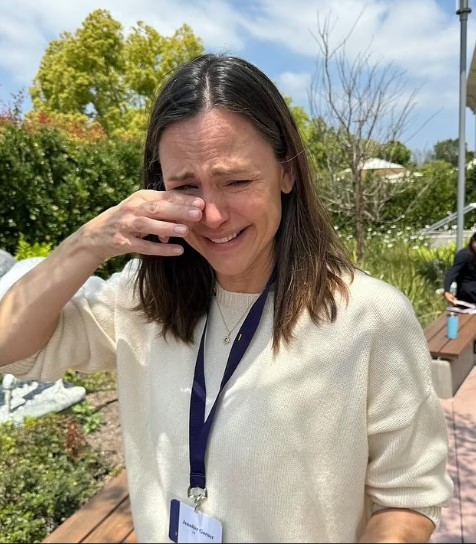 As Zendaya has continued to embrace her unique sense of style, her fashion choices have captivated fans and garnered attention. She isn't afraid to make bold changes, like the shoulder-length bob she debuted in December, and the recent updat to her hairstyle that she shared on Instagram.
The interview with Elle showcases Zendaya's growth, authenticity, and willingness to reflect on her past style moments, making her relatable to fans and demonstrating her journey to becoming the fashion icon she is today.
Zendaya Maree Stoermer Coleman (born September 1, 1996) is an American actress and singer. She began her career as a child model and backup dancer, before making her acting debut in the Disney Channel series Shake It Up (2010–2013).
She has since starred in the films Spider-Man: Homecoming (2017), Spider-Man: Far From Home (2019), and Spider-Man: No Way Home (2021), as well as the HBO series Euphoria (2019–present).

Zendaya is known for her versatility and her ability to play a wide range of characters. She has also been praised for her fashion sense and her activism.

She has won numerous awards, including a Primetime Emmy Award for Outstanding Lead Actress in a Drama Series for Euphoria, a Satellite Award for Best Actress – Television Series Drama, and a Critics' Choice Television Award for Best Actress in a Drama Series.

Zendaya is a role model for many young people and is known for her positive attitude and her commitment to social justice. She is also a successful businesswoman and has her own clothing line and fragrance line.

Zendaya is one of the most popular and successful young actresses in Hollywood. She is a talented actor, a fashion icon, and a social justice advocate. She is sure to continue to achieve great things in her career.