Amanda Holden, 52, Playfully Lifts Skirt in Energetic Display at Heart FM Office
The TV personality, a mother of three, treated her fans to a delightful glimpse into her day with a video posted on her Instagram Stories.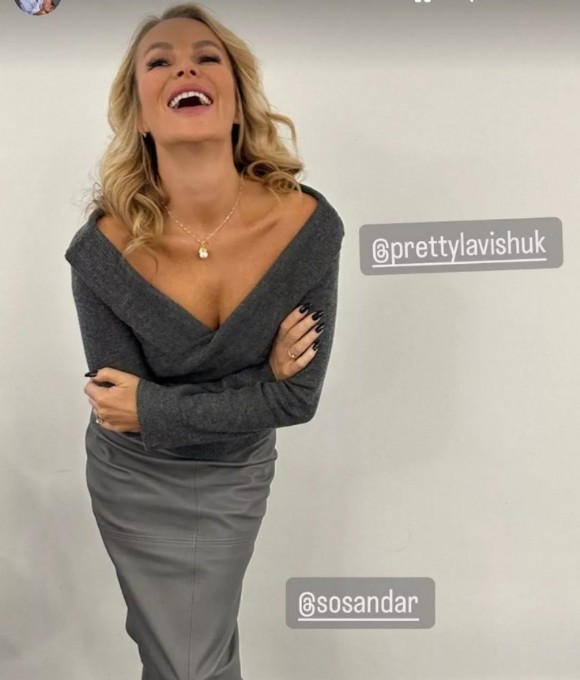 Holden, known for brightening up the office atmosphere with her daily catwalks, showcased her chic fashion sense in a cozy silver ensemble. The focal points of her outfit were a grey low-cut jumper from Pretty Lavish and a sleek pleather skirt from Sosandar. As she danced through the Heart FM office, Amanda Holden added an extra layer of flair by playfully lifting her skirt, revealing stylish boots from LK Bennett and flashing her legs in a moment of exuberance.
In the video, Holden greeted her audience with infectious enthusiasm, saying, "Good morning, happy hump day. Pinch, punch, rabbits, all those things. 54 sleeps 'til Christmas. This jumper is from Pretty Lavish. Absolutely gorgeous. Really nice actually for Christmas."
Her energy was palpable as she kicked the air, showcasing her fashionable LK Bennett boots. Holden continued her impromptu office dance, twirling and getting up close to the camera, joyfully singing, "54 sleeps till Chrimbo!"
Holden's charisma extended beyond the video as she paused to pose for several snapshots in her stunning silver outfit. The candid moments captured her laughter against the wall and featured her unlocking her inner model, leaning against the wall with a sultry pout and thrusting out her hands in a playful manner.
Away from the lively atmosphere of the office, Amanda Holden has recently shared her thoughts on societal discussions surrounding sex. In anticipation of her upcoming history sex show, "Sex: A Bonkers History," co-hosted with historian Dan Jones, Holden expressed her belief that, despite the perception of progress, conversations on the topic might be regressing.
During the show's launch event, she provided insights into her perspective, stating, "Personally, I feel like even though we think we're going forwards, I feel like we're going backward. I think when people say conversations are being started, they're actually being stopped because I think lots of people are frightened to speak on every aspect of everything."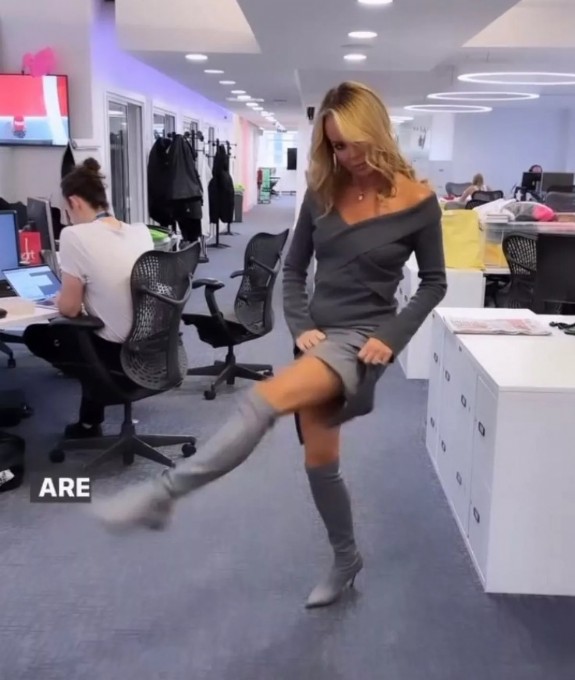 Holden emphasized the importance of open conversations and celebration, noting, "There's so much to celebrate now, so much. And yet when you look back and you see, obviously there's all the politics, everything else in all the other eras that we haven't covered in. But I think there were loads more freedoms and less judgment then than there is now."
Reflecting on societal progress, Holden concluded, "So every time we think we've gone forward, we are always going to step back, and that's true of absolutely every era that we've covered."
Her candid comments not only provide a glimpse into her views on societal shifts but also showcase her willingness to engage in meaningful conversations beyond the glitz and glamour of her public persona.
Amanda Holden, beyond being a television personality, is a multifaceted individual whose influence extends beyond the entertainment realm. Her candid and lively presence, both in the workplace and in discussions about societal issues, continues to resonate with fans and followers alike.
As a mother of three, Holden's relatable and down-to-earth demeanor shines through, making her a beloved figure not just for her on-screen talents but also for her genuine personality. Her daily catwalks in the office and playful interactions with her audience on social media offer a refreshing break from the usual celebrity narratives, creating a connection that goes beyond the screen.
In an era where celebrities often carefully curate their public image, Amanda Holden stands out for her authenticity and willingness to address a wide range of topics. From fashion and daily office antics to societal discussions on sex, she navigates the public sphere with a unique blend of charm and candor.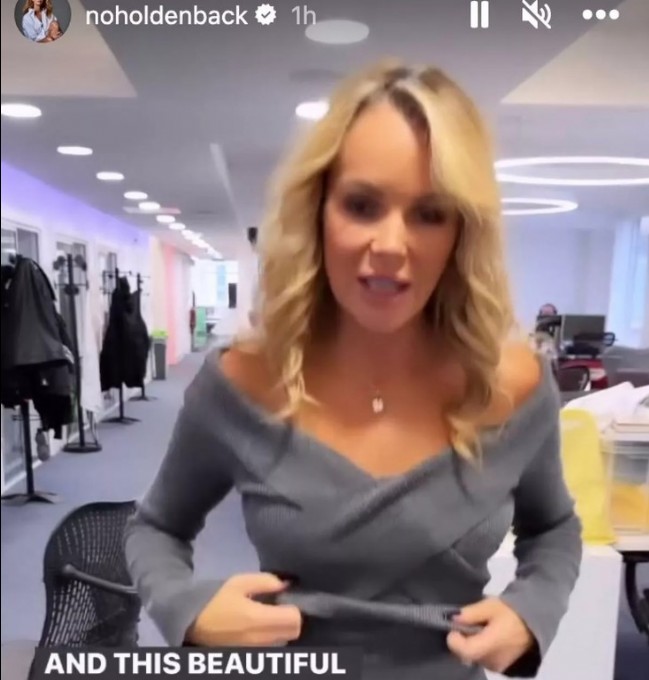 Amanda Holden's influence extends beyond the confines of traditional entertainment, making her a notable figure in contemporary media. Her ability to balance a vibrant career with genuine engagement in societal conversations reflects a nuanced approach to celebrityhood, where authenticity and relatability play crucial roles.
In the dynamic landscape of entertainment, Amanda Holden's continued presence serves as a testament to the enduring appeal of personalities who bring more to the table than just their on-screen roles. As she continues to share her perspectives and experiences, it is evident that Amanda Holden is not just a TV star but a multifaceted individual making an impact beyond the realm of celebrity.