Amanda Holden Defiantly Flaunts 'Side Boob' Amid Criticisms: Daughters Applaud Her Daring Style
The television personality has unapologetically embraced revealing garments, and in a recent interview with OK! magazine, she asserted her right to wear whatever she pleases, despite critics.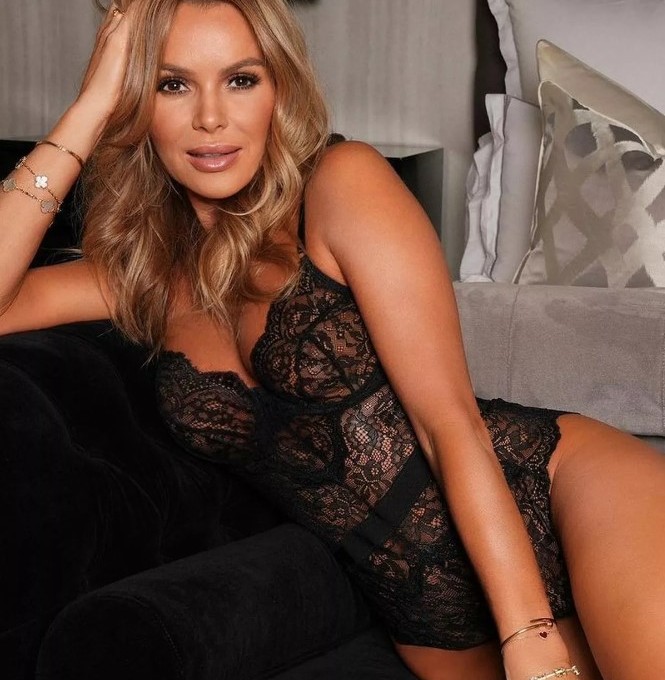 Holden, who has gained a reputation for turning heads with her dazzling dresses on red carpets and showcasing her figure online, sent a bold message to those who question her style. She expressed her fondness for "a bit of side boob" and emphasized her commitment to wearing clothing that makes her feel confident.
In the interview, Amanda Holden addressed the double standards often applied to women's fashion, stating, "Women are always described as 'parading their legs' if they're wearing shorts or skirts, and if they're at the beach they're 'parading' in a bikini. No, I'm simply at the beach or I'm simply walking down the street in summer. I'd like to see those headlines change." She pointed out the discrepancy in how men's fashion choices are perceived compared to women's.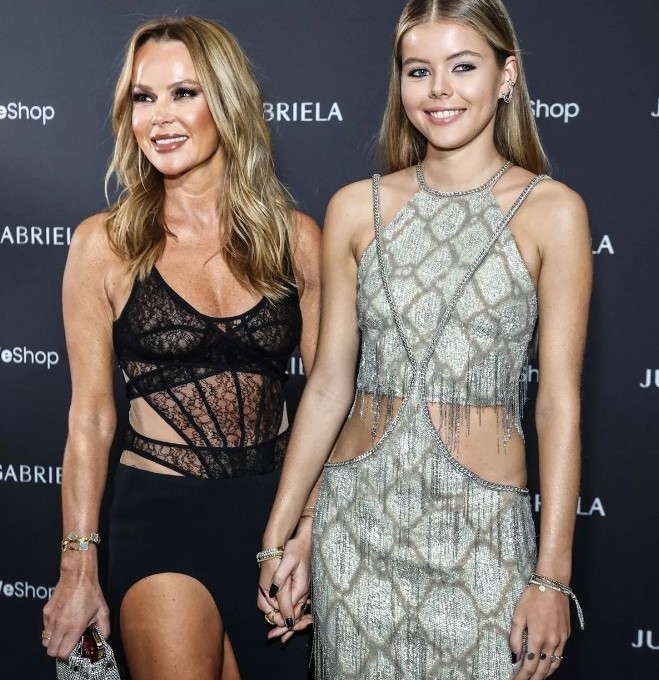 Holden, who is also the host of Heart FM, shared that her two daughters, Lexi (17) and Hollie (11), are not only supportive of her fashion choices but also love borrowing items from her wardrobe. The star revealed that her daughters often encourage her to embrace bold styles, saying, "Lexi and Hollie see me trying on frocks all the time at home, and they're the ones saying, 'Go for it, Mum.'"
The British beauty recently addressed complaints received by Ofcom regarding one of her striking outfits worn during Britain's Got Talent. A bright yellow latex and corset-style gown sparked controversy, but Holden remained undeterred. She emphasized that she dresses for herself, enjoys fashion, and refuses to compromise her personal style.
Speaking about the criticisms, Amanda Holden stated, "I dress for myself, and I've always dressed for myself. And I really enjoy fashion, and I'm okay with it is all I'll say." Addressing the challenges of navigating public opinion, she added, "I don't lose any sleep over it, and I never set out to offend anybody. But I think these days you're unable to not offend. There's no way of winning. So you have to stay true to yourself and wear what you want."
Earlier this year, Amanda Holden set pulses racing with a steamy photoshoot to promote her show, Sex: A Bonkers History. The television personality showcased her confidence and alluring style in a series of daring outfits, leaving fans in awe of her boldness. Amanda Holden continues to be a fashion icon, unapologetically embracing her unique sense of style and inspiring others to do the same.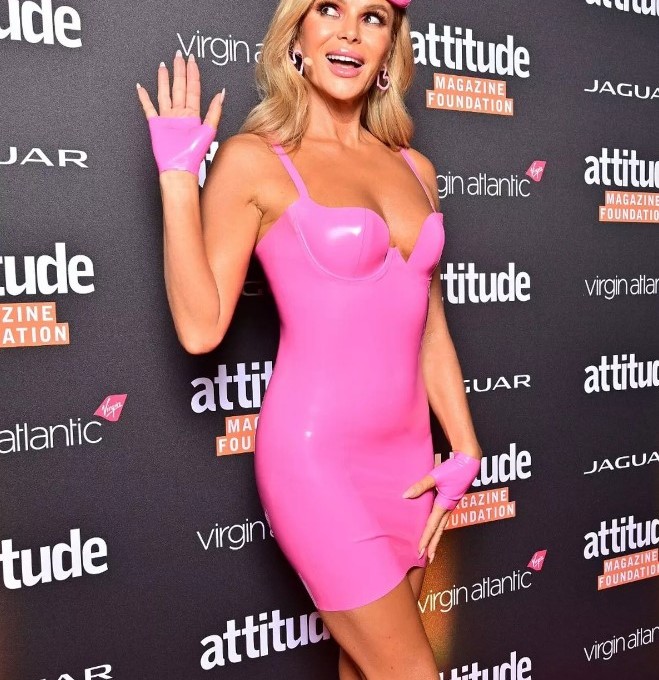 Amanda Holden is a British television personality, actress, and singer. She is best known for her role as a judge on the ITV talent show Britain's Got Talent since 2007 and as the co-host of the Heart Breakfast radio show with Jamie Theakston since 2009.
She has also appeared in a number of television shows, including The Grimleys (1998–2001), Kiss Me Kate (1999–2001), Cutting It (2002–2004), Wild at Heart (2006–2008), and Big Top (2009). She has also starred in several films, including Shrek 2 (2004), Wild Child (2008), and Keeping Up with the Joneses (2016).
Holden has also released two studio albums, Songs from My Heart (2020) and Love & Light (2021). She has also had a number of hit singles, including "Overkill" (2005), "Red Dress" (2006), and "With You" (2009).
Amanda Holden has two children, Alexa and Hollie, with her husband Chris Hughes. Chris Hughes is younger than her by 6 years.
Amanda Holden Husband: Amanda Holden is married to Chris Hughes. The couple tied the knot in 2008, and they have two daughters together, Lexi and Hollie.
Amanda Holden Net Worth: As of my knowledge cutoff in January 2022, Amanda Holden's net worth is estimated to be around £6 million. However, net worth figures can change over time due to various factors such as new projects, endorsements, and investments.
Amanda Holden Age: Amanda Holden was born on February 16, 1971. As of November 3, 2023, she is 52 years old.
Amanda Holden First Husband: Amanda Holden's first husband was Les Dennis, a British television presenter and actor. They were married in 1995 but divorced in 2003.
Amanda Holden Instagram: Amanda Holden is active on Instagram, where she often shares updates about her career, family, and fashion. Her Instagram handle is @noholdenback.
Amanda Holden Daughter: Amanda Holden has two daughters. Lexi Hughes, born in 2006, is her daughter from her first marriage with Les Dennis. Hollie Hughes, born in 2012, is her daughter with her current husband, Chris Hughes.